Sport
Robert Lewandowski reveals he wanted to join Manchester United and how Sir Alex Ferguson called him back in 2011
United could have found a solution to their current striker dilemma — over a decade ago...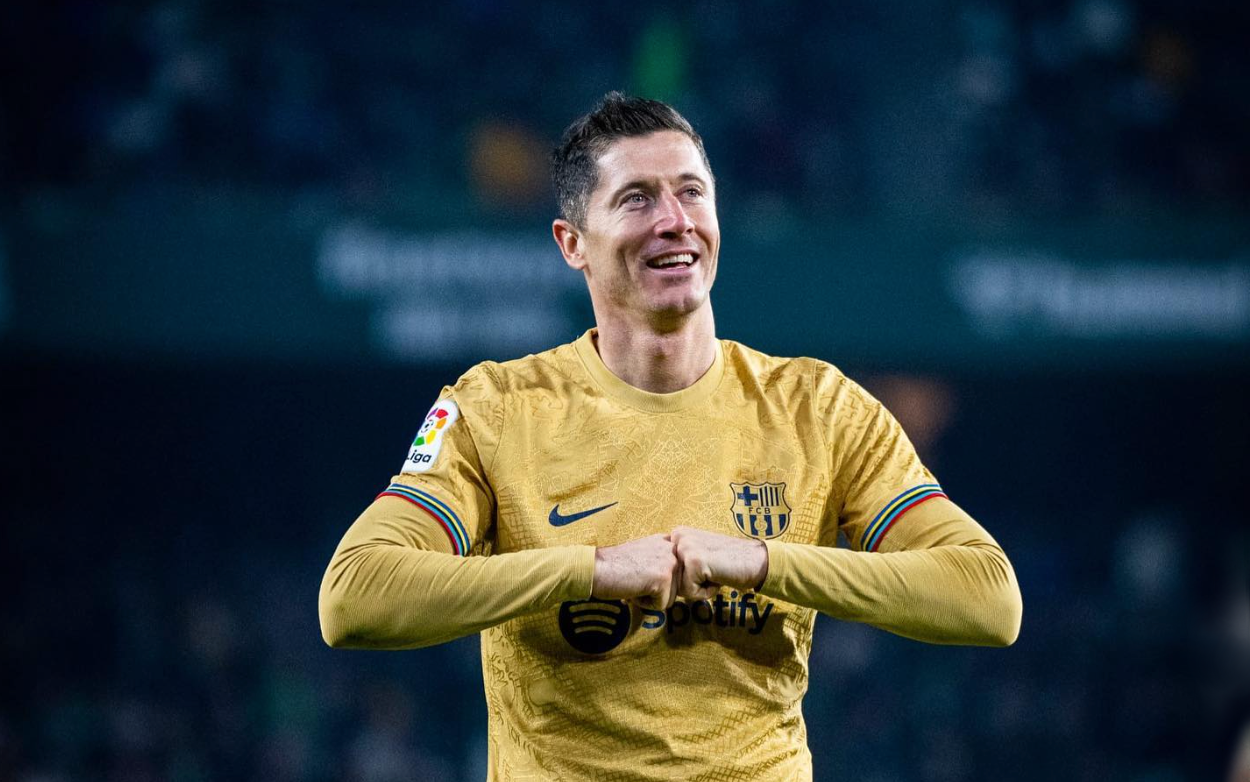 Superstar striker Robert Lewandowski has revealed that he "wanted to join Manchester United" earlier in his career and even got the all-important phone call from Sir Alex Ferguson.
If you listen closely, you can hear half of Manchester screaming with regret…
Yes, according to the prolific Barcelona forward and Poland international, he could have been on the verge of signing for Man United back in 2011 and his early days in the Bundesliga.
Speaking to German outlet Sport Bild via Sport Witness on Wednesday, 5 April, the 34-year-old detailed how he had a missed call from Sir Alex himself mid-way through a game. Imagine checking your phone and seeing that name pop up.
"I remember the moment exactly", he said; "We had a friendly with [Borussia] Dortmund in preparation [for the season], I think against Bochum. I was subbed at half-time.
"I looked at my mobile phone in the dressing room. There was a text message with the sender +44. Ferguson had tried to call me and then sent me a message. He wanted to talk to me.
"I was still in the dressing room, I took a shower and called him back in a quiet corner. My English wasn't as good as it is today. He has a strong Scottish accent — I was so focused on understanding what he meant! [He] tried to be considerate and spoke slowly."
The current La Liga top scorer was just 22 at the time and admitted "it was a special moment" in his career. He went on to explain how he spoke to CEO Aki Watzke and then-head coach Jürgen Klopp, insisting that he wanted to move to United, but they said: "No chance… We need you. You have to stay".
Read more:
It doesn't bear thinking about what one of the most elite number nines in Europe could have done under Sir Alex and in that United squad back them. Guess we'll never know; we can't see him making a surprise move to Manchester in these last few years of his career.
Lewandowski went on to score 103 goals and 42 assists in 187 games for Dortmund, not to mention a whopping 344 in 375, plus 72 assists for serial German champions Bayern Munich before signing for Barcelona last year — oh yeah, and two Gerd Müller Trophies as well. Yeah, not a bad player…
One of the greatest to have somehow never won a Ballon d'Or (yet).
It goes without saying that we would have loved to the Polish marksman in the Premier League, be it at Old Trafford or otherwise, and United probably wouldn't still be shopping around for a centre-forward like they are now. Question is, will they once again miss out on one of the best strikers in the world right now?
For all the latest news, events and goings on in Greater Manchester, subscribe to The Manc newsletter HERE.
Featured Image — Robert Lewandoski (via IG)/Wikimedia Commons/BVB (via Twitter)