Sport
Raheem Sterling flying back to Qatar for 2022 World Cup
He will return to England camp tomorrow ahead of the quarter-final against France.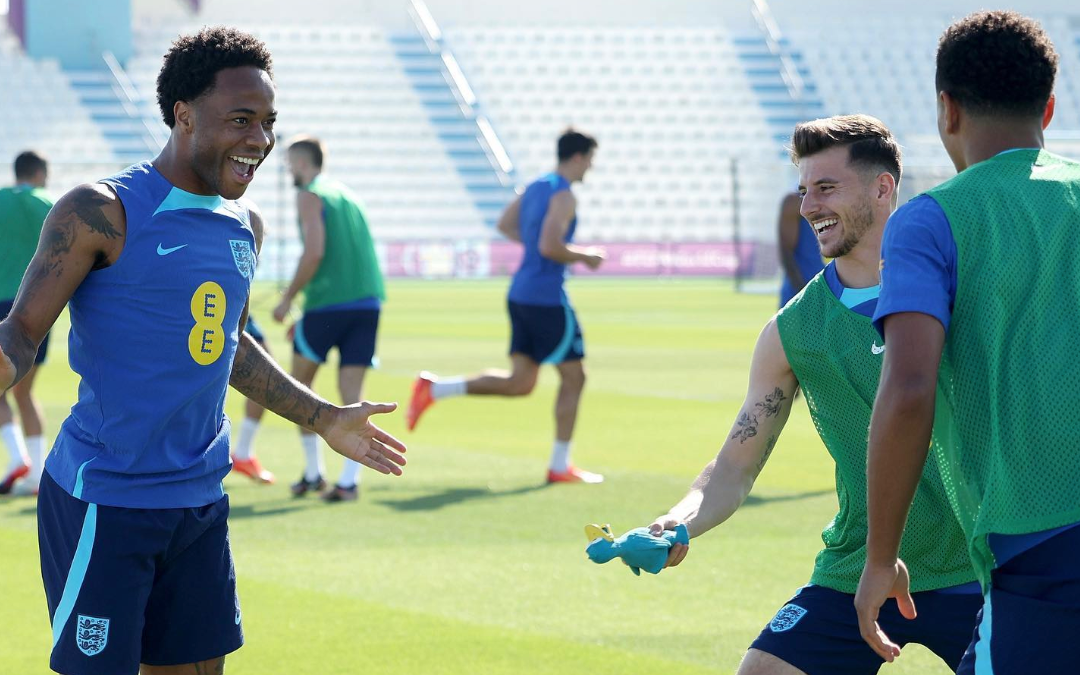 Raheem Sterling will return to the World Cup in Qatar after having flown back to the UK to be with his family following a home invasion.
The England international and former Man City man flew back to his home near Surrey to check on his fiancé and two children after armed robbers entered the property and stole hundreds of thousands worth of valuables.
Sterling reiterated that he would not return to the Three Lions' squad until he could guarantee his loved ones were safe, though it is said that no one's life was put in immediate danger following the burglary.
His return to the squad was confirmed by England's official account on Thursday.
News of the comeback was first detailed by a source close to the player, who claimed the Chelsea forward was ready to fly back for the remainder of the tournament and determined to do so in time to face world champions France on Saturday.
Sterling is already off the mark in the competition following his goal against Iran and will be hoping to add more to the tally.
According to the source, the 28-year-old asked the FA to look into his potential return to Qatar 2022 as soon as possible and, thankfully, his request has now been given the green light.
Read more:
Although his family are said to have been left shaken, he clearly wouldn't even be considering flying back unless they were in good hands. Two men were also said to have been arrested in connection to the break-in on Wednesday.
Today also happens to be his birthday and despite the unpleasant circumstances of the past few days, we're sure there's no better gift than being able to return to the World Cup under the assurance that his family are now safe.
We hope to see you on the pitch this weekend, Raz.
For all the latest news, events and goings on in Greater Manchester, subscribe to The Manc newsletter HERE.
Featured Image — Raheem Sterling (via Instagram)