Sport
Manchester United team up with Stormzy for Merky FC to address racial inequality in football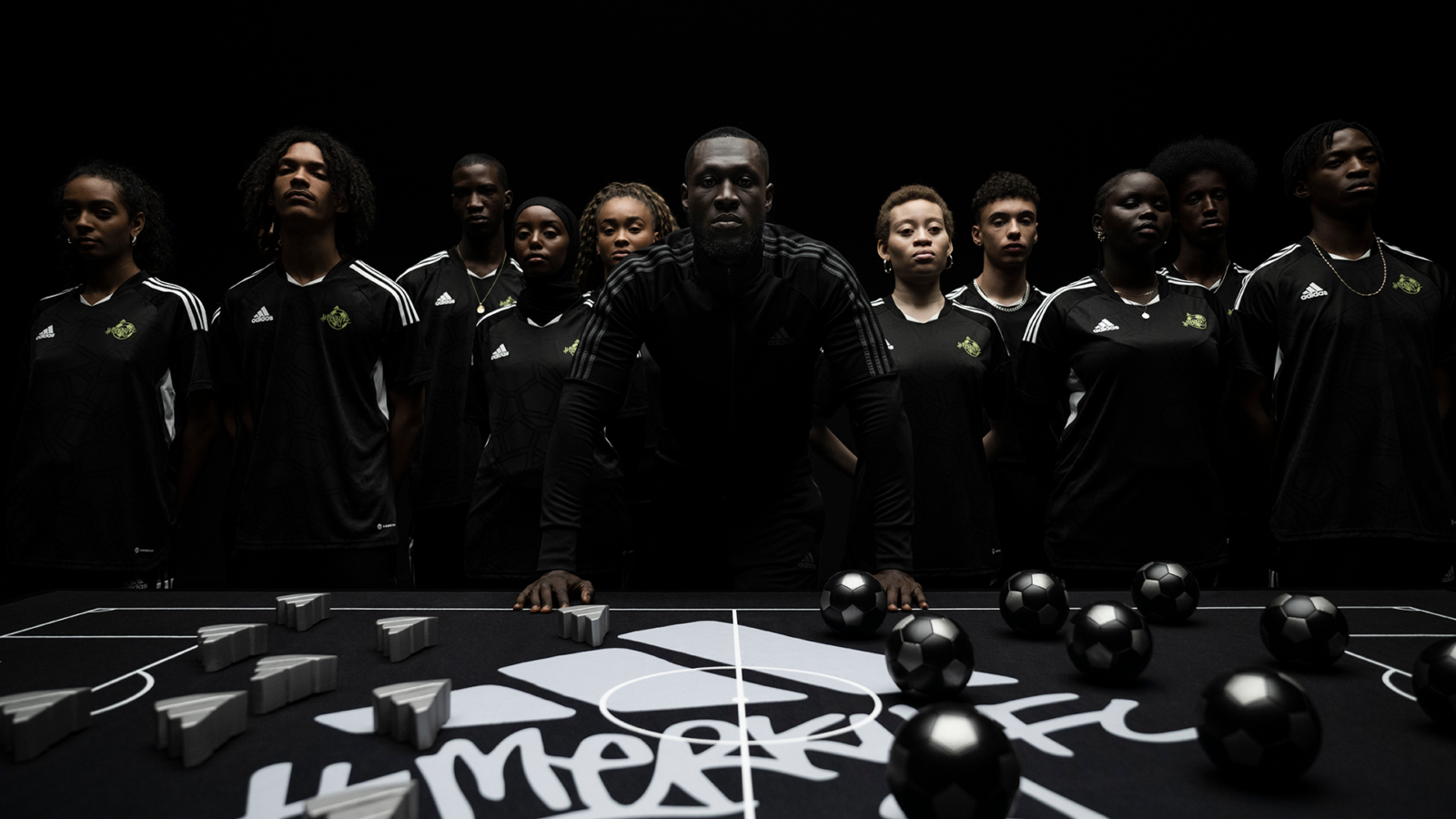 Manchester United have teamed up with Merky FC, the new campaign set up by rapper Stormzy to improve diversity in football.
Announced on Wednesday 3 November, Stormzy's initiative has partnered with 10 other brands including United and lead sponsor Adidas to address racial inequality in the football industry.
The overarching goal of Merky FC is to provide more opportunities both on and off the pitch to those of Black heritage as well as young people of colour across the UK.
The multi-year programme is committed to enhancing and protecting diverse representation throughout football by providing a multitude of work placements commencing in early 2023.
According to statistics from Adidas, while Black players make up 43% of the on-pitch presence, just 6.7% of senior roles are taken by professionals who identify as Black or Mixed heritage.
Speaking on Sky Sports News following the announcement, the 29-year-old musician, entrepreneur and philanthropist — awarded an honorary degree from the University of Exeter earlier this year — explained the idea behind the campaign and what the various partnerships will deliver.
Other partners include the likes of Fulham FC, LADbible, sports publisher GOAL and Sky Sports themselves, all of which are committed to helping provide funding, work placements and overall support as part of the inclusivity-driven scheme.
Read more:
As for the United, the club is one of several allowing people aged between 16 and 25 to apply for the nationwide programme from 4 November, pledging roles within their Alliances & Partnerships, Ticketing, Technology and Retail & Merchandising departments.
Following the unveiling, a Merky FC launch event was streamed on the organisation's YouTube channel, featuring significant figures from across the footballing industry such as Ian Wright, Jeanette Kwakye, Leon Mann MBE, Jaydee Dyer, Henry Frimpong and many more.
Together, the team of athletes, sports personalities, broadcasters and industry figures discussed the disparities within football careers and how movements like this can help secure greater recognition of Black talent in all facets of the game.
You can watch the full live stream to hear Stormzy and co. talk about the campaign in more detail down below:
For all the latest news, events and goings on in Greater Manchester, subscribe to The Manc newsletter HERE.
Featured Image — Stormzy/Merky FC (via Twitter)