Sport
Wayne Rooney reckons Manchester City won't just beat Real Madrid, 'they'll blow them away'
Is this the year they do it? Rooney certainly seems to think so.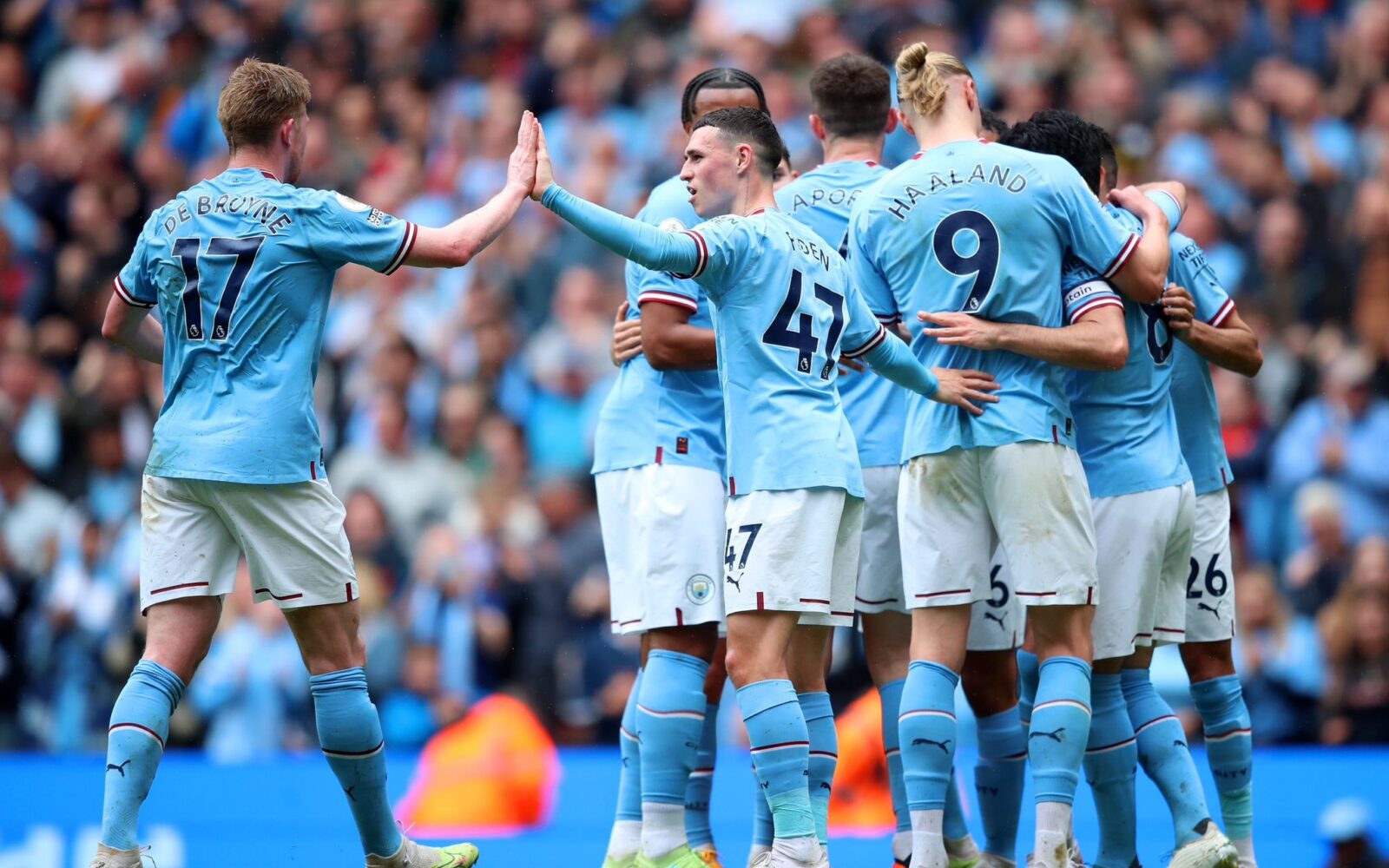 Manchester City are set for an absolutely massive game against Real Madrid in the first leg of the Champions League semi-final and while nerves are inevitable, one football veteran believes they are about to "blow them away": Wayne Rooney.
Yes, that's right, the Manchester United and England legend turned DC United coach has given his two cents ahead of the huge away fixture at the Santiago Bernabéu Stadium, stating that Man City are simply "on another level" at the moment and will dispatch with the Madrid rather easily, in fact.
Writing in a column for The Times, Rooney insisted that while Los Blancos may have dumped City out last in last year's competition at this very same stage, he believes that "Haaland has improved [them] so much" that it won't be anywhere near as tight a game (6-5 on aggregate) this time around.
Big words.
The 37-year-old said that while Pep Guardiola has already the right players and tools to get the job done this time anyway (putting last season's disappointment down to "a mad five minutes"), he believes the Norwegian phenomenon "is almost unstoppable on the counter".
Explaining that City don't have to rely on dominating possession to hurt teams so much these days, he went on to add that how "if an opponent opens up and leaves space, Haaland is right there, running in behind", with the 22-year-old displaying a frightening amount of pace, especially given his height.
As a result, the one-time Champions League winner himself says "Madrid will be much more cautious this time" as the Norwegian will make them nervous."
On the contrary, however, when asked what he thought of Rooney's remarks, Madrid midfielder and serial winner Toni Kroos laughed off the bold claim, simply stating how City were predicted to win the tie last year but that he and his teammates went on to win the whole thing.
Read more:
Safe to say that Kroos is more than confident the 14-time European champions will get the job done over the two legs, regardless of who might take the lead — just look at last year.
Speaking of, Rooney did make little mention of the two legs but noted that Guardiola's team performed brilliantly both home and away last time around, suggesting it was simply one of those "improbable" results that football throws up and City have been building towards this like most CL winning teams.
Although he did go on to concede that his predictions "may be wrong" — admitting that "there is no side better at disproving arguments against them than Carlo Ancelotti's Madrid in the Champions League" — he still believes this Pep and his team will be victorious thanks to their star man.
The question is, even if they do make it past Madrid, will they finally go on to lift their first European trophy? Rooney went so far as to say that if it does happen, "as much it pains [him]… you'd have to put City up there with United's 1999 treble winners as the best Premier League team of all time.
Again, a bold statement; do you agree?
For all the latest news, events and goings on in Greater Manchester, subscribe to The Manc newsletter HERE.
Featured Image — Erling Haaland/Real Madrid/Wayne Rooney (via Twitter)