Sport
Zlatan Ibrahimović utterly roasts Verona fans after they boo during his retirement speech
A tearful Ibra still managed to put the Verona fans in their place.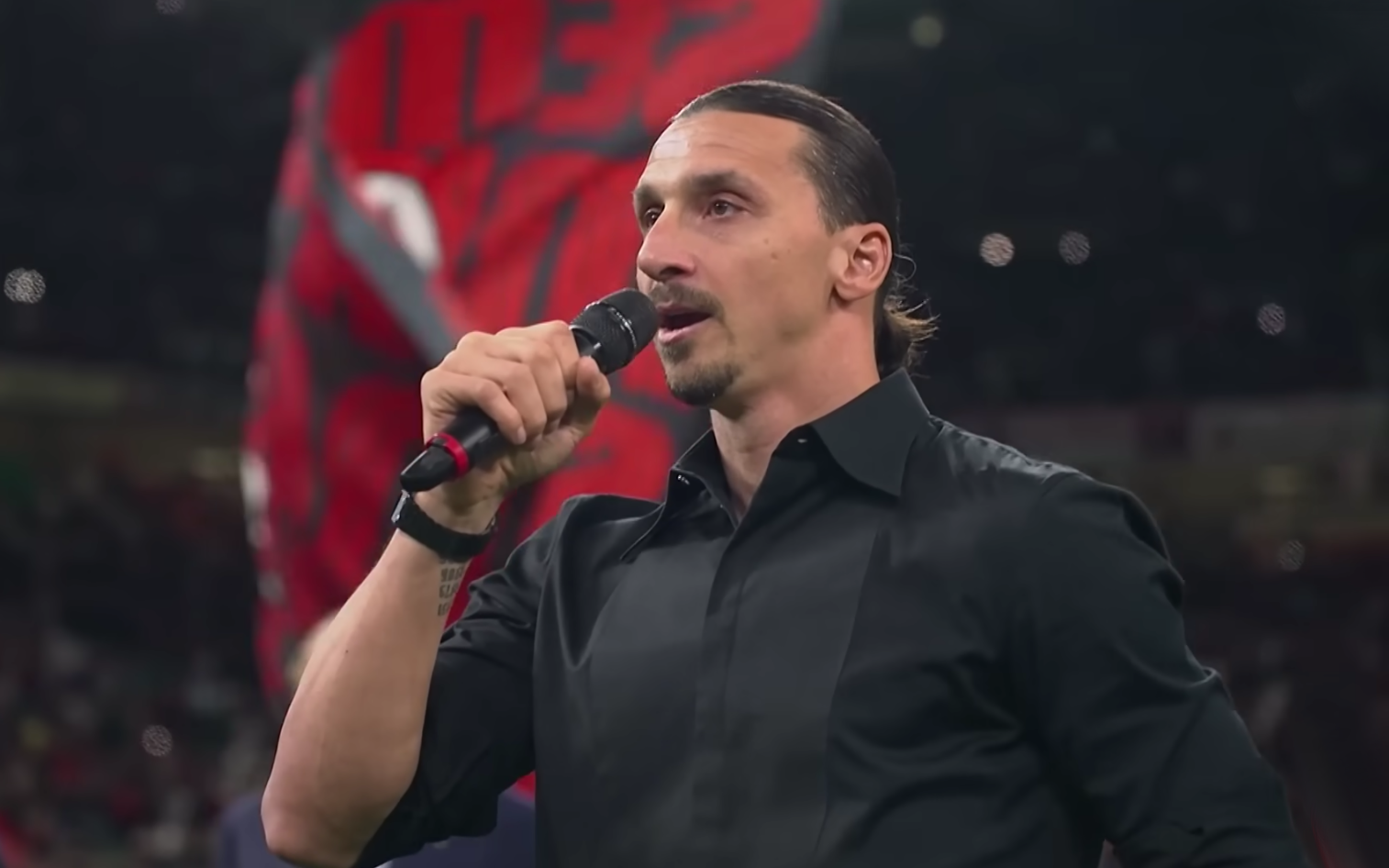 Former Manchester United man and legendary forward Zlatan Ibrahimović has confirmed his retirement from football and after receiving an earful from the Hellas Verona fans at the weekend, he fired back in typically memorable fashion.
Hanging up his boots at the age of 41, the iconic Swedish striker and footballing veteran calls time on a remarkable 24-year career, with 34 trophies, 561 goals and 229 assists to his name for club and country. Yeah, not a bad little player.
Nevertheless, having played for three of Italy's biggest clubs in Juventus, Inter and AC Milan, returning to last year's Serie A champions for a second spell back in 2020, Zlatan scored plenty against most teams in the league — the once-again relegated Verona included.
On top of that, Ibra has always been a divisive and antagonistic figure, so regardless of how momentous and emotional an occasion it was, the Verona fans proceeded to boo as Zlatan announced his retirement and delivered his final speech as a pro footballer.
As you can see, the former United, Milan, Barca, PSG; Malmo, Ajax and LA Galaxy striker wasn't rattled by the jeering whatsoever, firing back by saying: "Keep booing, this is the biggest moment of your year seeing me".
Always humble, isn't he?
After all, this is the same bloke that referred to himself "a lion" for most of his career, left LA by saying "I came, I saw, I conquered", snubbed Arsenal because he said he "doesn't do auditions"; said he didn't get his wife a birthday present "because she already has Zlatan" and announced his arrival in 0161 with a massive poster reading, "Manchester, welcome to Zlatan".
His ego might have been unparalleled but at least he had the stats and silverware to back it up. These two clips alone sum up the kind of legacy he's left behind.
Read more:
Breaking into tears as he bid farewell to the club where he spent a total of five years across two spells, Zlatan when on to add: "I say goodbye to football but not to you.
"There are too many emotions for me right now… The first time I came here you gave me happiness, the second time you gave me love.
"You welcomed me with open arms, you made me feel at home, I will be a Milanista for the rest of my life… From the bottom of my heart, I want to thank the fans… Forza Milan and goodbye."
You can watch his full retirement speech HERE.
For all the latest news, events and goings on in Greater Manchester, subscribe to The Manc newsletter HERE.
Featured Image — AC Milan/Manchester United