Sport
Half-naked belly slides and cuddles with Elton John – the wild and wonderful Manchester City celebrations
What a night for these lads.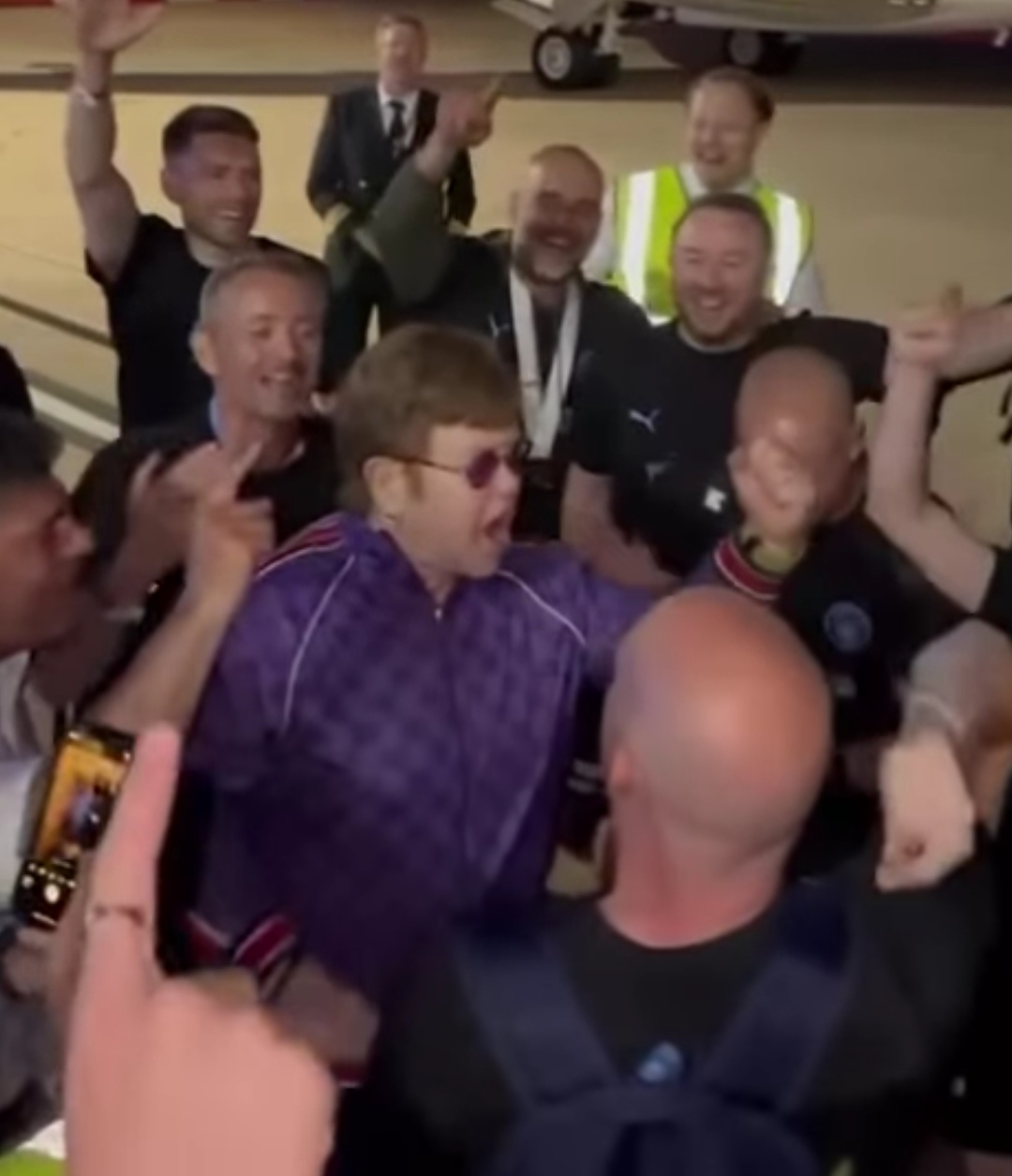 There ain't no party like a Manchester City party, it seems, with some big celebrations last night following the club's FA Cup victory against Manchester United.
Players were seen swigging beers in their pants while other staff at the club did belly slides through the dressing room at Wembley.
And then, weirdly, they were congratulated by Sir Elton John himself, who offered hugs to every player in turn.
If you're going to look anywhere for the Manchester City post-match party scenes, it's straight to Jack Grealish, who always seems to be at the heart of the chaos (who could forget his antics at the parade last year?)
On his Instagram stories, Grealish nicely summed up the celebrations in the dressing room after their 2-1 victory.
He showed the players singing along to Wonderwall by Oasis and swigging Asahi, saying to the camera 'Get it down ya!'.
Then he cuts to a video of Brandon Ashton, Man City's kitman, doing topless belly slides across the floor.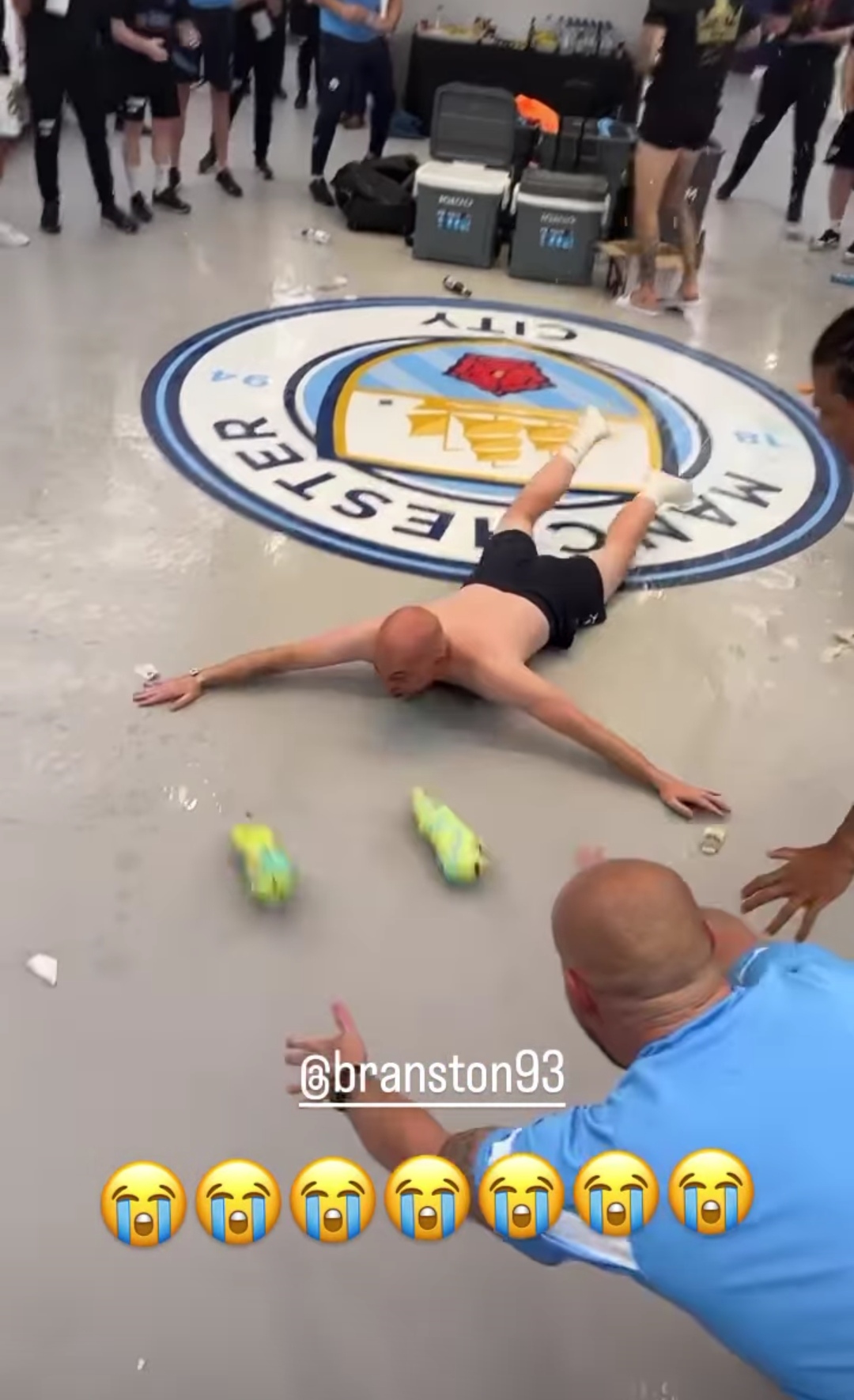 At one point, Ederson (wearing a blue afro wig) is seen lubricating the floor with more Asahi, like some weird beer-soaked version of Curling.
Egged on by Erling Haaland and John Stones, Brandon strips down to his underwear and keeps sliding around, at one point travelling all the way under the benches, at which point Grealish hilariously shouts: "Oi, watch my Gucci bag, f***ing hell!"
Once the dressing room party was over, it was off to the airport, where the entire team ambushed none other than Sir Elton John.
On the strangely star-studded runway, the legendary musician – who had just finished his third gig at the AO Arena – stood in position offering hugs to each Man City player in turn.
Videos shared by the club show the bewildered Kevin de Bruyne, Manuel Akanji, Kyle Walker, Nathan Ake, and Julian Alvarez each taking turns for a cuddle, while Phil Foden stopped to take a selfie with the rock music great.
Then the lads all surround Elton to serenade him with his own iconic song, Your Song.
The surreal videos even captured the moment Pep Guardiola is left awkwardly hanging with his hand up when he offers Elton a high-five.
There's now just one week to go until the Champions League final, when Manchester City will seek to cinch the treble.
Featured image: Instagram, Manchester City