Things To Do
Plans officially approved for new £60 million surfing lagoon in Trafford
The lagoon will use man-made wave technology that promises "perfect, ocean-like waves" of up to 8ft.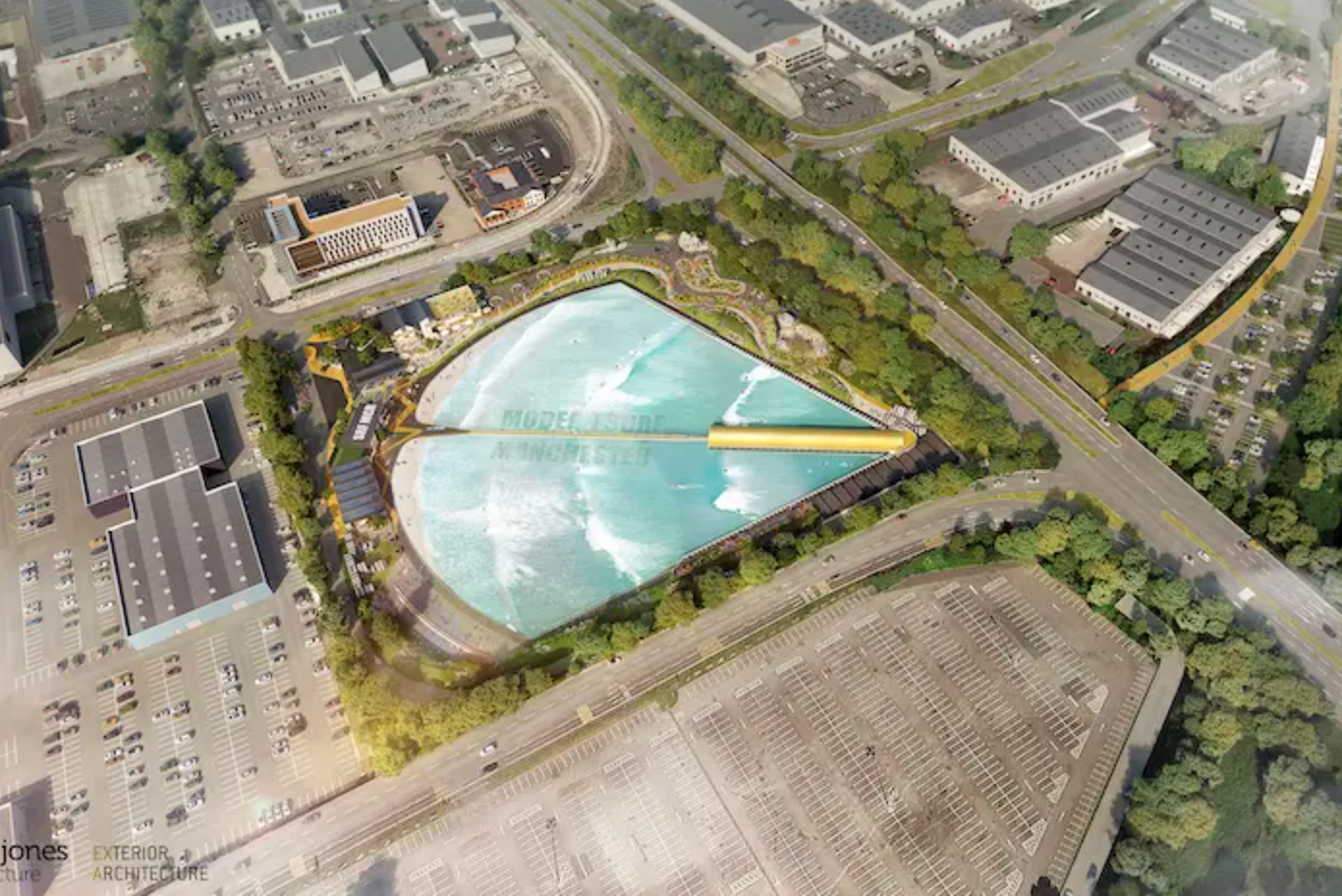 It was first teased back in February – but the green light has finally be given for the brand-new £60 million outdoor surf centre in Trafford.
The approved plans for Modern Surf Manchester – based on Barton Dock Road in TraffordCity – primarily include a leisure complex that's set to house the region's first surf lagoon, giving beginners, learners, and even professionals the chance to test their surf skills in a fun, safe, and natural-looking environment.
The lagoon will be powered by Wavegarden – a company specialising in man-made wave technology that promises "perfect, ocean-like waves" of up to 8ft.
That's not all either, as the approved plans also show the complex boasting several other interactive attractions for visitors to have a crack at, including a pump track and fitness zone, half-pipe skateboarding area, bouldering and balancing zones.
A number of on-site bar and restaurant facilities are also planned.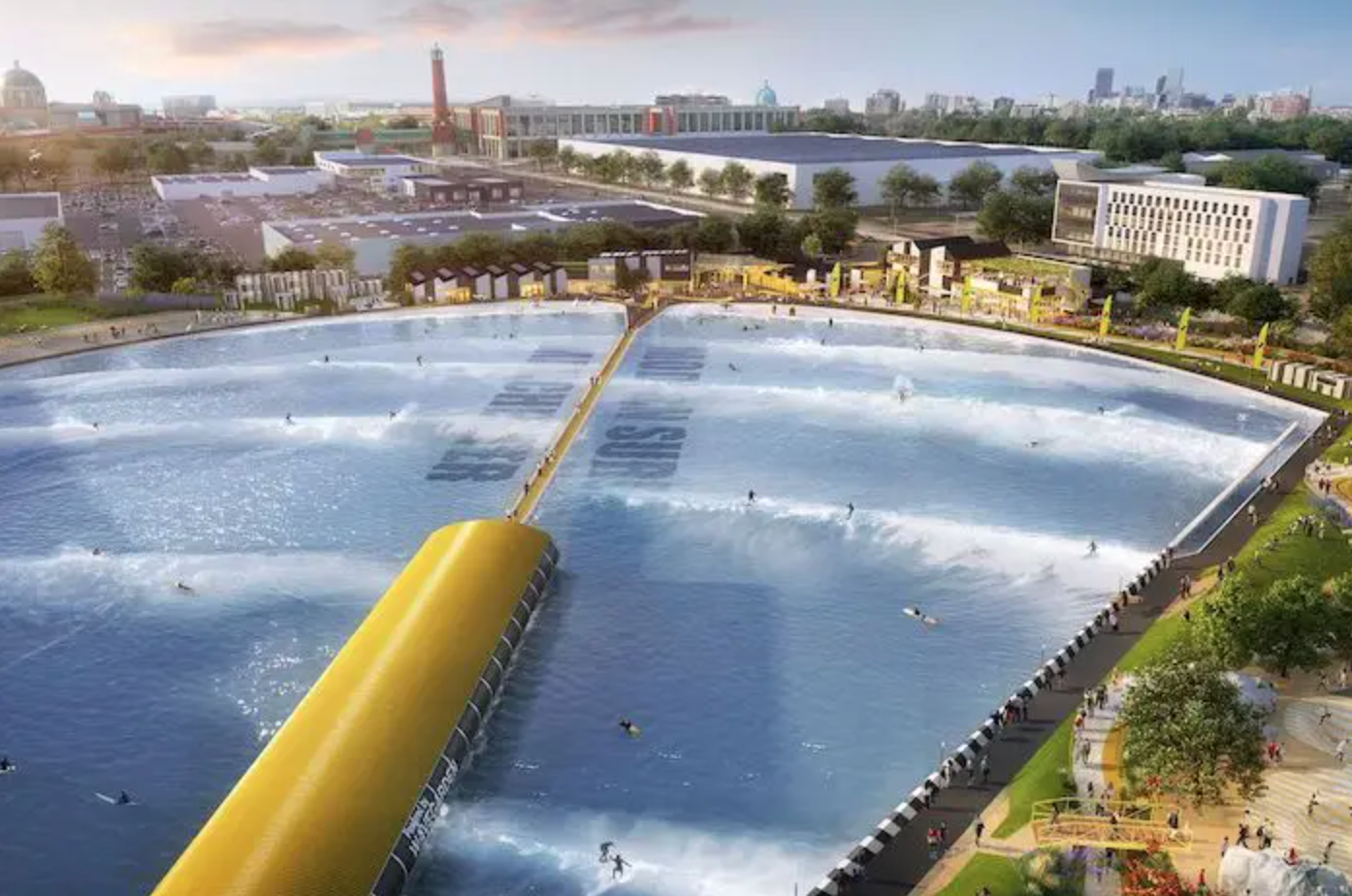 "We're delighted that Trafford Council has approved our proposals for Modern Surf and are very grateful to residents for the extraordinary level of support we have received," said Billy McKinney – Managing Director of McKinney Group.
"Modern Surf will complement the already excellent leisure-based activities in TraffordCity and help to inspire the next generation of surfers and athletes [and] we hope to create 100 FTE jobs when operational, as well as supporting many more during the construction phase.
"Look out for more updates over the coming months."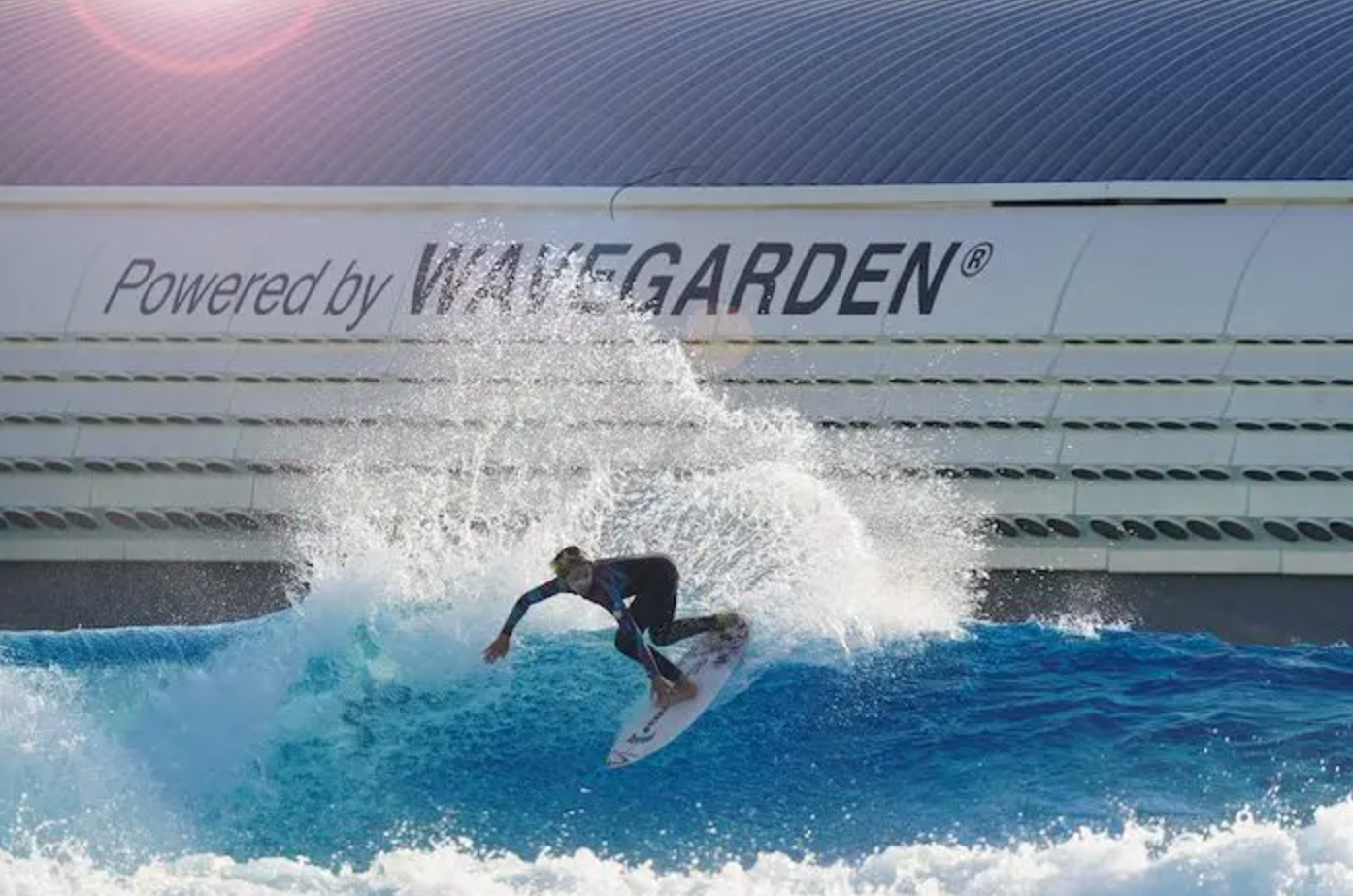 The site in TraffordCity will be owned and managed by Peel L&P, and complemented the new £250 million Therme Manchester wellness resort already been approved nearby, which will feature indoor pools and warm water lagoons, a wave pool, slides, swim-up bars, botanical gardens and spa facilities.
James Whittaker – Executive Development Director at Peel L&P – added: "We are thrilled to hear that planning permission has been granted for Modern Surf which will bring something unique to the already strong leisure offering.
"Our vision is to be the UK's number one destination for the retail, leisure, and business in a sustainable environment where over the last 25 years we have created over 17,500 jobs and invested over £1.6 billion.
"Alongside Therme Manchester, Modern Surf will be another fantastic leisure attraction to TraffordCity that will complement all the surrounding businesses."
Modern Surf Manchester is expected to open by 2023.
Featured Image – Modern Surf