Trafford
Police have found a tiny stray dog roaming outside the Harry Styles gig venue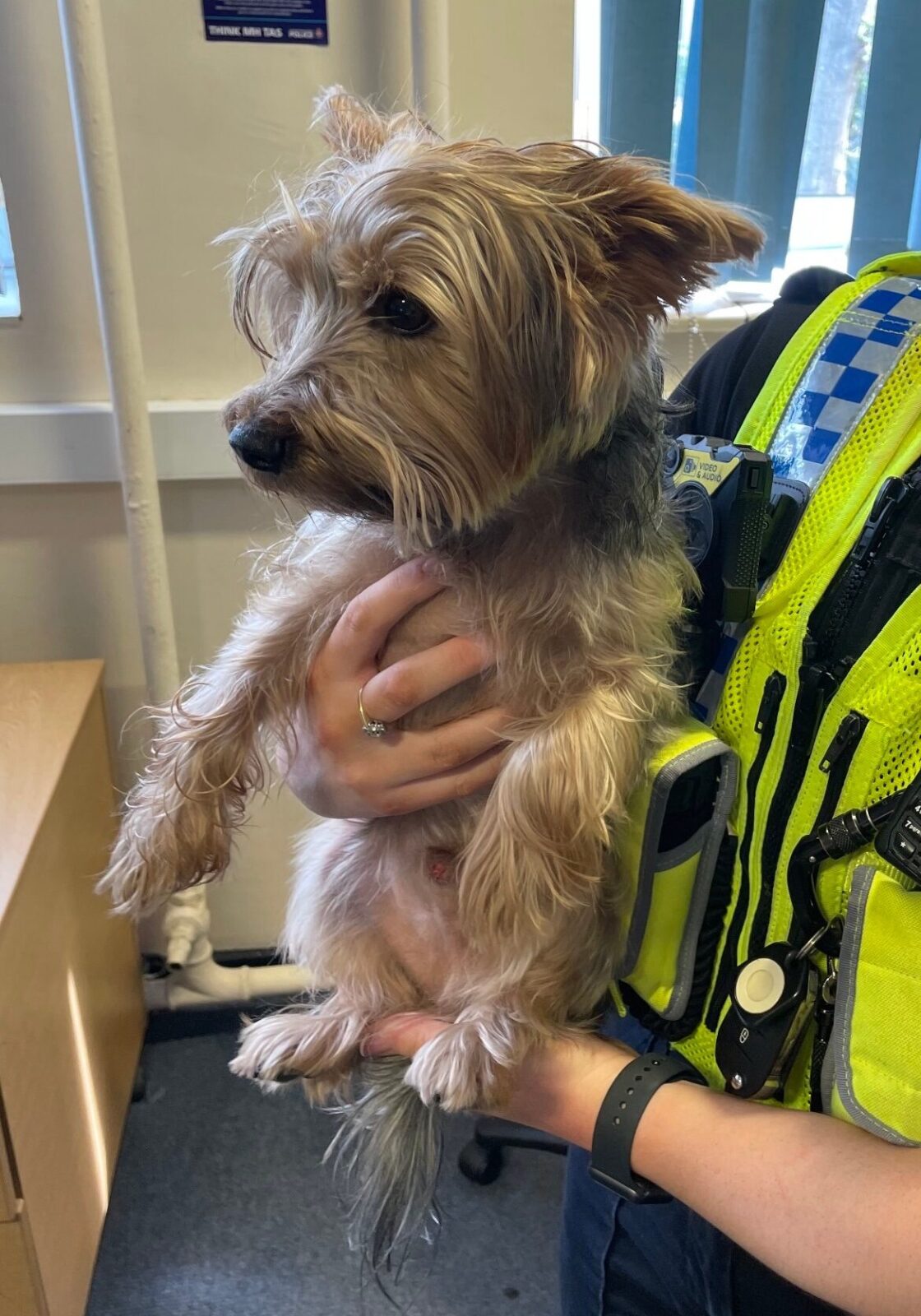 Police are trying to track down the owners of a tiny stray dog found roaming outside the Emirates Old Trafford cricket ground.
Officers in Trafford found the Yorkshire Terrier wandering around near the huge venue, which is hosting Harry Styles' second gig tonight.
Hordes of fans are already queueing up get to the best possible view of the man himself – and it appears little Bruno was trying to get a slice of the action.
The adorable pooch was found this morning – 16 June – at around 9.42am.
He's in the safe care of local officers, who are appealing for information to track down his owners.
A statement from GMP Trafford North said: "Can anybody help locate Bruno the Yorkshire Terriers Owner??
Read more: Harry Styles at Emirates Old Trafford Manchester – tickets, support, setlist and more
"This little handsome chap was found wondering around the perimeter of Lancashire Cricket club this Morning 16/06/22 at 0942hrs.
"He's currently being looked after by local officers and if anyone has any information please contact Tel:101 quoting log number 2726-16062022."
The venue, which is the home of Lancashire Cricket Club, is welcoming up to 50,000 music fans each night for Harry Styles' homecoming gigs.
Featured image: GMP Trafford North