Travel & Tourism
The Ro Hotel – Inside one of the Lake District's most iconic hotels after its multi-million pound makeover
There's a new look for The Ro Hotel.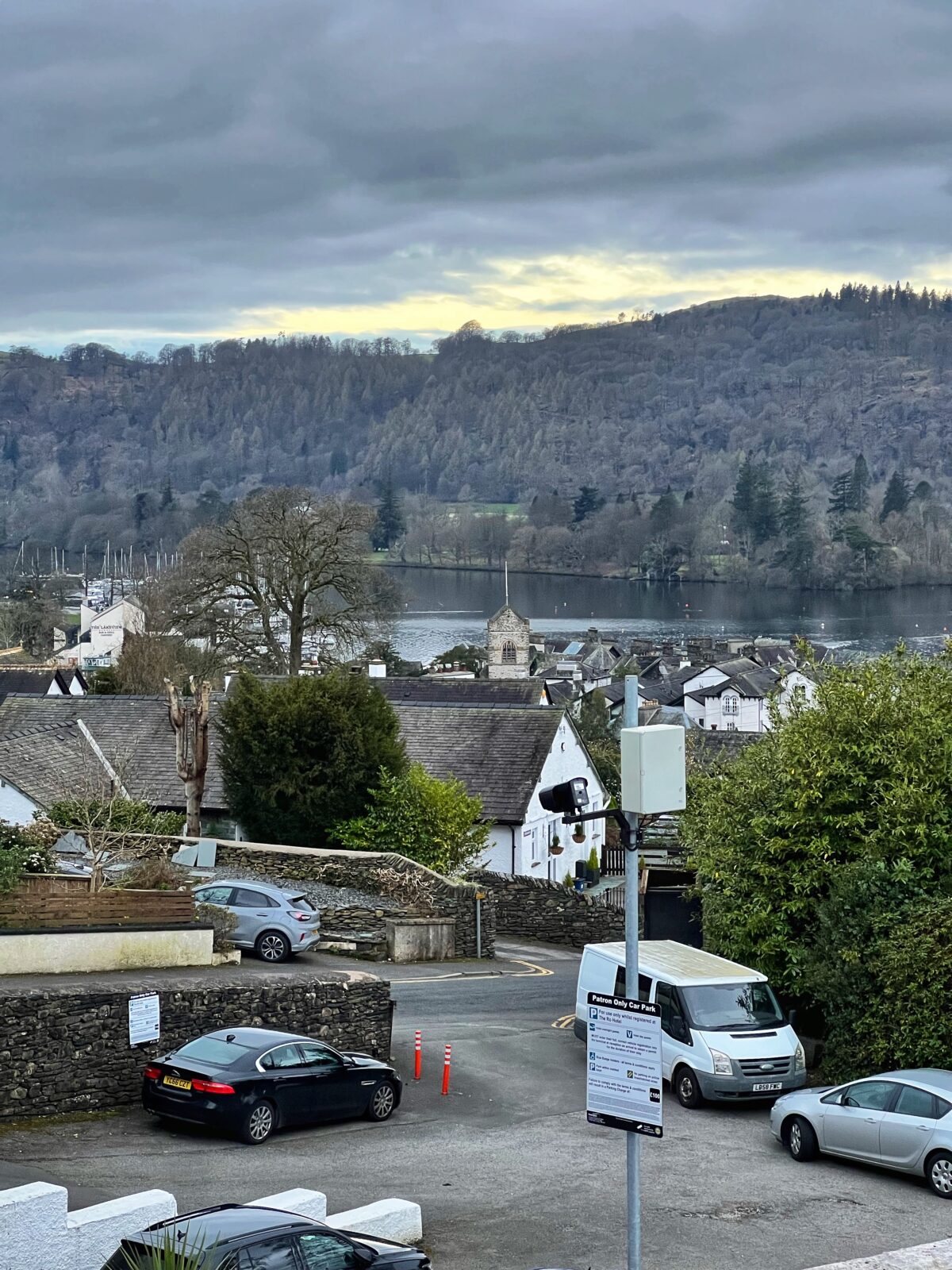 One of the Lake District's most iconic hotels, with breathtaking views of Lake Windermere itself, recently went through a £1.7m refurbishment – so we went to see what the new-look The Ro Hotel is like.
The national park is just a hop, skip and a jump from Manchester, making for a great bank holiday getaway in one of the world's most outstandingly beautiful destinations.
The Ro Hotel itself sits high on a hill in Bowness-on-Windermere, just a stone's throw away from the bustling town centre.
Once known as The Hydro, dating back to 1881, this grand Victorian building has been welcoming visitors for 142 years and is one of Windermere's oldest hotels. It was purchased by Lake Merritt Hospitality in April 2019 and has since undergone a £1.7 million refurbishment.
The welcome is warm and friendly, with the Ro Hotel known for its inclusive hospitality and care. Our room is grand, with high ceilings and an outdoor balcony space overlooking the lake. It's a gloomy day when we visit, making the view moody and dramatic, the sprawling hills looking like sleeping giants in the clouds.
The refurbished hotel has been decorated with a sophisticated elegance that is both comforting and luxurious. The beds are large and adorned with cloud-like pillows and snuggly duvets.
We had used the opportunity to visit one of Windermere's local spas, an additional treat for my Mum on her birthday, and one of several fantastic options for things to do in the local town.
After settling into our hotel and a quick change, we headed to the colourful hotel restaurant, The Lacu. A small but grand space, beautifully decorated and home to a cherry blossom tree to dine next to.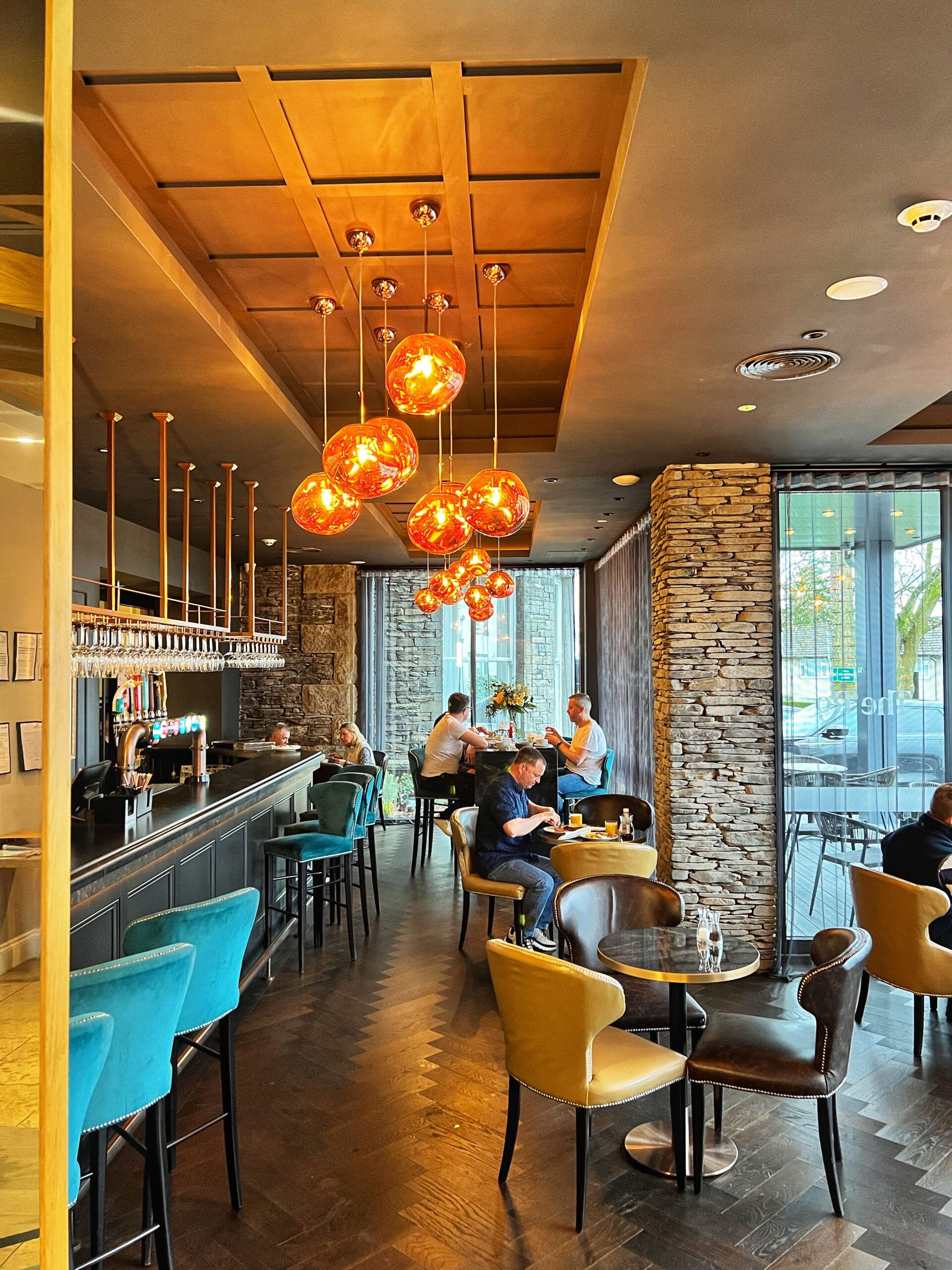 The menu is simple and relaxed, with local ingredients being at the heart of each dish. They have a three course set menu for £35 per person in the evening, alongside the a la carte. There's something for everyone, with Muncaster crab and smoked salmon salad, fluffy and indulgent twice baked cheese souffle and Cumbrian chicken breast with pancetta on a bed of buttery smooth mash. We opted for a bit of everything, including a scrumptious cauli cheese with a stretchy cheese pull to die for.
The Ro Bar has a number of classic cocktails to enjoy, or if you fancy stretching your legs, the town is just a few minutes walk down the hill with a number of great bars and pubs to choose from. We weren't up for partying, so went back to our room for an early night.
There was a large family group on our floor at the time of visiting, but we wouldn't have known as our space was so peaceful. We woke to another moody morning outside, but to be able to step out of our room onto our private balcony and look at that view was priceless.
Breakfast is an all you can eat buffet afair, with both hot and cold options to suit every taste. They even provided me with my own veggie sausages, which is always a plus in my books. I recommend getting to breakfast early though – the restaurant isn't huge and most people's stays include breakfast, so some found it tricky to find somewhere to sit. If you don't mind waiting though, then enjoy that lie-in in your big, plush bed that you probably wouldn't want to leave anyway.
The Ro Hotel really is open to everyone, with families and four legged friends all welcome here. So if you are looking for your next break with your partner, your family, or even just for yourself, make sure you put Ro Hotel on your list.
Featured image: The Manc Group