Trending
5 rescue dogs in Manchester looking for their 'forever home' | 25 – 31 October 2021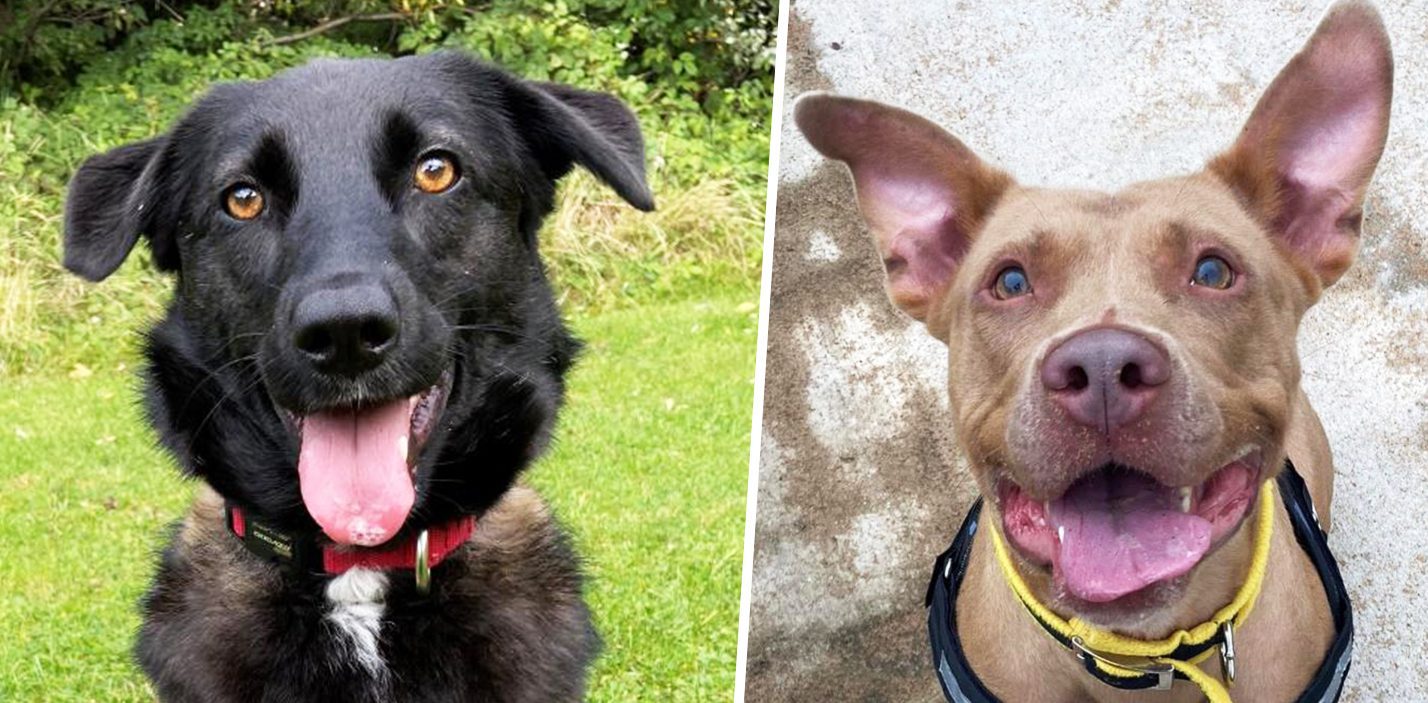 Every dog deserves a second chance, but could you provide a suitable home for these rescue dogs in Manchester searching for a place to call their own?
The pups at Dogs Trust Manchester's rescue centre in Denton may not have had the best starts in life, but that doesn't mean they can't have bright futures.
Since lockdown alone, more than 350 dogs from the Denton centre have found love with new owners – but there are always more looking for their forever family.
Reckon you're a good fit for these five searching for a place to call their own?
___
Apache
Siberian Husky | 6 Years Old | Male
Apache is a beautiful six-year-old Siberian Husky who loves muddy puddles, tennis balls and the outdoors. He is looking for a home that can match his energy and take him on long walks and hikes in the hills. It can take time for Apache to build a bond with new people but with patience and tasty treats you're sure to win his heart.
Dogs Trust Manchester say that Apache's playful side and his cheeky character "can't help but make his handlers smile."
Apache needs his own good-sized private garden with 6ft solid fencing where he can relax and play to his heart's content. He is looking to live with a maximum of two people in the home and both of these will need to be adults so he can really build a bond.
Apache has had mixed reactions to other dogs – because of this, it's best to walk him in quiet areas where dogs won't run up to him and take him by surprise. He can be worried by people he hasn't got to know yet, so would appreciate his new family keeping visitors to a minimum. Apache will need to be the only pet in the home.
You can find out more about giving Apache a home here.
___
Denzel
Greyhound | Male | 4 Years Old
Denzel is a friendly four-year-old boy looking for a nice quiet home to call his own. Denzel has made friends with everyone at the centre and likes a gentle stroke and some fuss. He loves to play with his favourite toys.
Denzel is looking for a home with a secure garden for relaxing and playing offlead. Denzel can live with children over the age of 14. He can be worried by loud traffic so will need to be walked in quiet areas away from busy roads.
Denzel has mixed well with some of the other dogs at the centre but should be kept away from smaller dogs. He needs to be the only pet in his new home.
You can find out more about giving Denzel a home here.
___
Benson
Staffordshire Cross (SBT) | Male | 6 Years Old
This handsome staffie is six-year-old Benson. He likes going on gentle walks to explore his surroundings and will happily jump in the car to explore somewhere new. He loves cuddles and fuss from people he knows well, but he can be worried by some people in certain settings.
Benson knows some simple commands and would benefit from mental stimulation as well as a couple of walks a day. He is always happy to snuggle up to you on the sofa in the evening.
Benson will need a single adult only home as he prefers to bond with just one person. This also means no young visiting children and minimal visitors so he can feel relaxed in his new home. Benson likes his own space so will need a non open plan house to help him settle in. He will need his own secure garden with a 6ft fence that he can play in.
Benson walks well on lead and would like to be taken to places where he can slowly be introduced to other dogs. He will need to be the only pet in the house.
You can find out more about giving Benson a home here.
___
Nacho
Collie Cross (Border) | Male | 4 Years Old
The team at Dogs Trust describe Nacho as a "cheeky chappie" who has a "loving, mischievous side." He's a four-year-old Romanian crossbreed looking for a calm and patient home to take him on and give him time to settle in.
Nacho takes some time to trust new people, but once he does he loves sitting next to you for a fuss. Ear scratches are his favourite! He will also put his paws on your shoulders for a bear hug.
Nacho is a big foodie and will do anything for a tasty treat. He has shown himself to be very responsive to training and enjoys working for his food using a puzzle feeder. He also loves his toys and playing tug of war.
Although Nacho is quite active and enjoys going out on adventures, he prefers quieter areas. He loves to explore but can get overwhelmed in busier areas and has been reactive to strangers, cyclists and traffic.
Nacho can find it difficult being around other dogs, Dogs Trust say "he prefers his own space where he can relax in peace with his favourite humans."
Nacho will need to live in a quiet area with access to calm walks and a private, secure garden with 6ft fences. He needs an adult only home with minimal visitors and no visiting children as he is worried and reactive towards new people. He will need to be the only pet in his new home.
You can find out more about giving Nacho a home here.
___
Peanut
Crossbreed | Female | 3 Years Old
Peanut is a lively three-year-old crossbreed looking for a very active home to keep up with her energy levels. She loves getting lots of fuss and attention from the people she knows and has lots of affection to give to her new family.
Peanut is very playful but can sometimes get over-excited playing certain games. She would love to go on lots of long adventures and is great while travelling – she'll happily hop straight in the car to explore somewhere new.
As she has been under-socialised with other dogs, she doesn't yet know how to interact with them appropriately. She will need her own medium/large private secure garden with 6ft fencing so she has a place to play where she feels comfortable while settling in.
She will need walks in areas without many other dogs and should be kept on lead at all times. Peanut will also need an adult only home and her new family should have breed experience and/or knowledge. She cannot live with any other pets.
She's ready to have lots of exciting adventures with adopters who are committed to her ongoing training and are happy providing her with plenty of time to settle in.
You can find out more about giving Peanut a home here.
___
Featured Image – Dogs Trust Manchester