Trending
Aitch explains puffy face after being struck down by hay fever during blistering headline Parklife set
Oh bless him.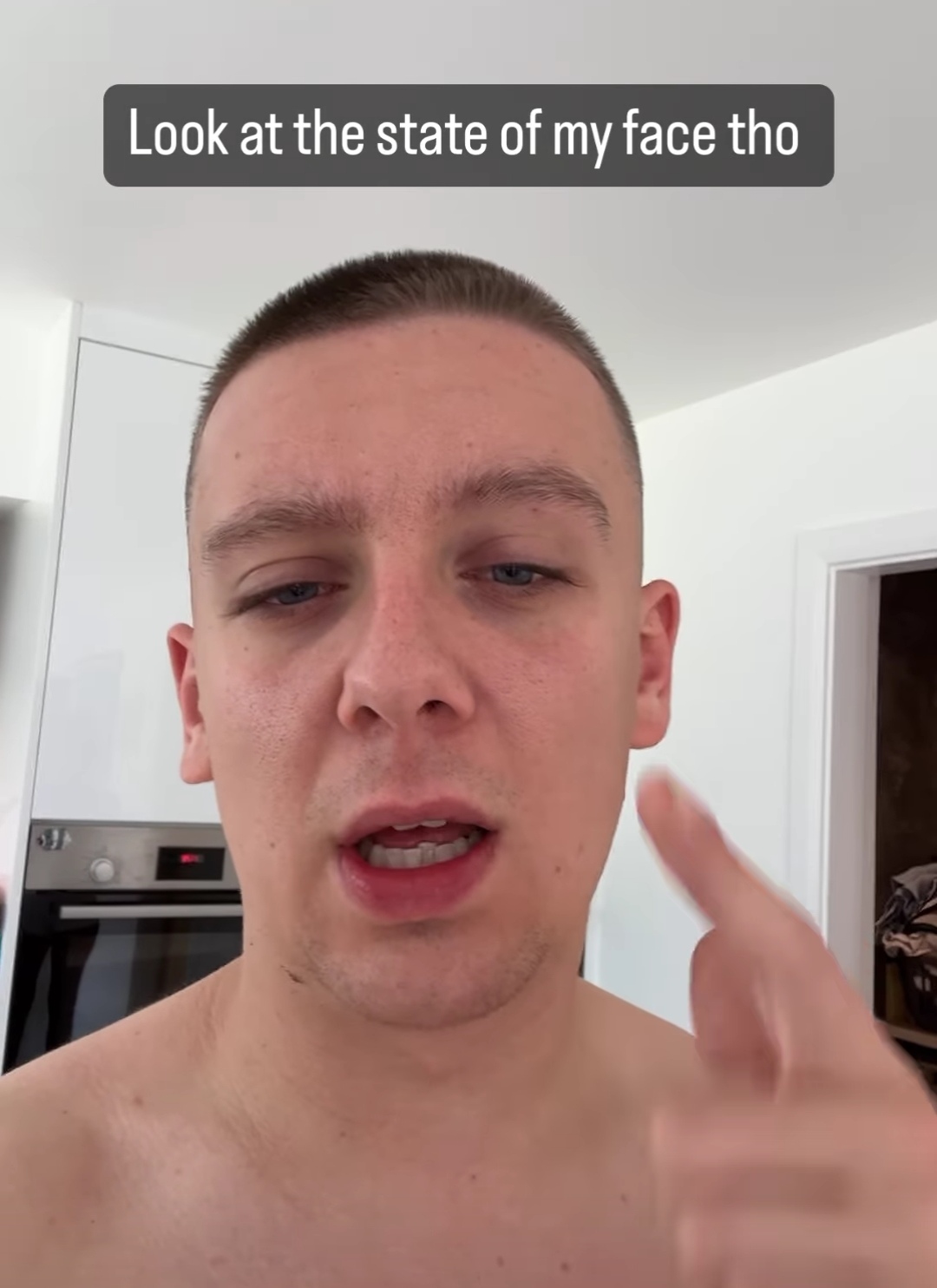 Manchester rap star Aitch has taken to social media to explain his swollen face after his incredible headline set at Parklife.
The 23-year-old star closed the Parklife Stage on Saturday night, bringing out surprise special guests AJ Tracey and ArrDee.
But after wowing the crowds with his blistering set, Aitch was in a world of pain the next day (like a lot of us Parklife-goers, to be honest).
He took to his Instagram stories to write 'Look at the state of my face though' and spoke to the camera with a noticeably stuffy voice.
Aitch confirmed that he'd been struck down with something that pains thousands of Brits every summer – hay fever.
He joked that you could headline a massive festival in your own city, deliver a 'f**king religious' performance, and still be wiped out by those bloody allergies.
Aitch said: "All I'm saying is you can headline Parklike in your own city, and do a f**king… f**king… what I done last night was absolutely f**king religious, yeah, f**king trademarked the city, but you f**king still wake up with hayfever like this. F**k me."
The young Moston-born musician is a firm fan favourite and all-round nice lad, as he also welcomed an autistic super-fan to meet him backstage at the festival.
12-year-old Marlee Matthews posed for photos with Aitch in the backstage area at Parklife, wearing ear defenders and a massive grin.
The young boy had caught the rapper's eye at a gig last year after he spotted him dancing at one of his gigs.
Marlee's mum Chelsea has shared photos of the lovely meet-and-greet moment on social media, writing: "IT HAPPENED GUYS! Marlee is literally on cloud 9!
"Meet & greet, backstage passes & meeting a few other famous faces too!
"Marlee even told Aitch some of his fav dad jokes haha! Couldn't be more greatful to everyone who helped me make this happen!"
Sacha Lord had previously shared a story about Marlee and wrote: "Feel good story of the day. We're aware of this and Marlee is about to have the best day of his life this Saturday."
Featured image: Instagram, @aitch