Audio
Aitch makes surprise appearance with N-Dubz in Manchester and fans did not cope well
He then claimed N-Dubz are the only band that have timeless music.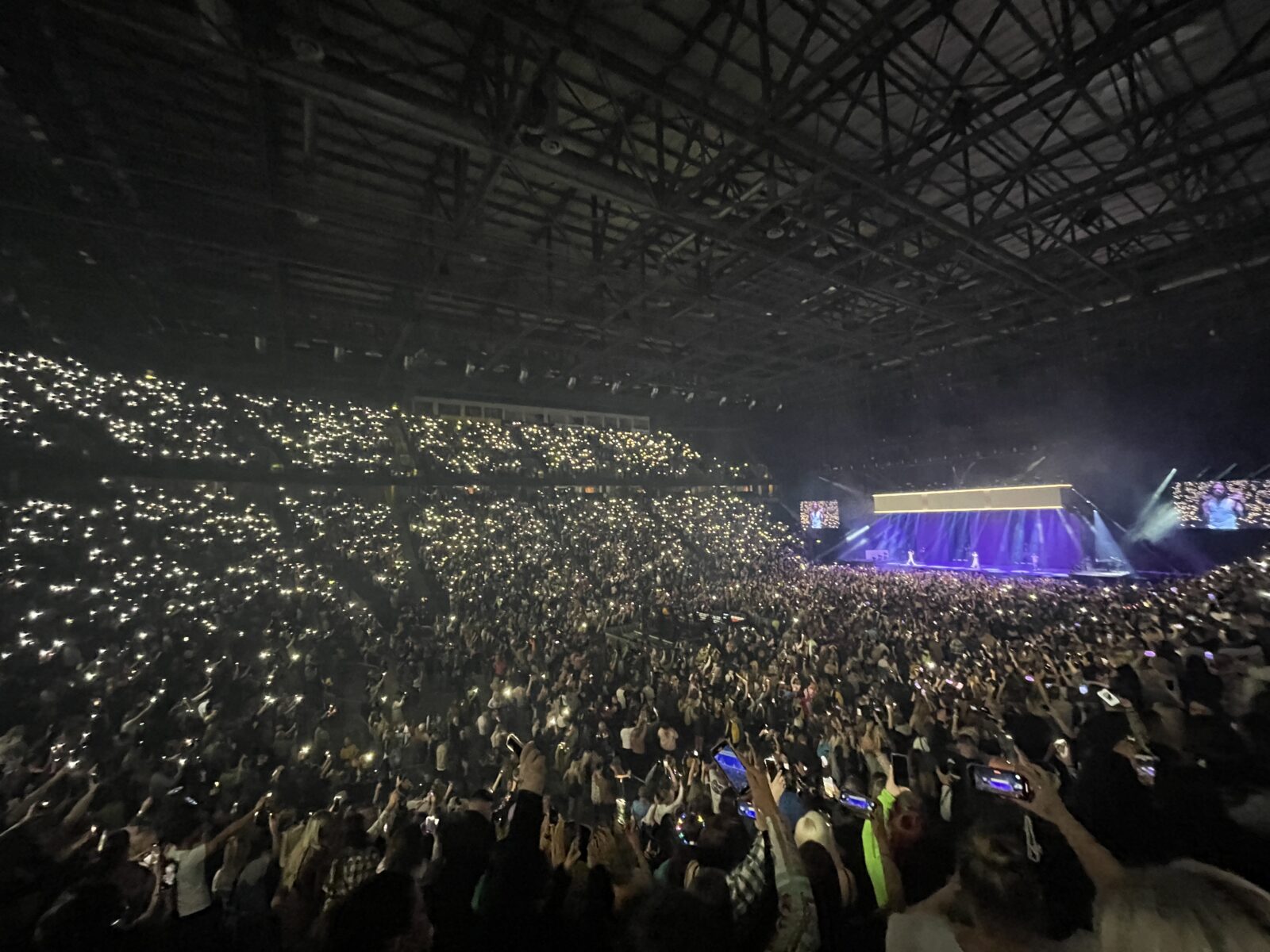 Man of the moment Aitch had the entire AO Arena in a meltdown this weekend when he made a surprise appearance with N-Dubz.
The Manchester-born rapper came out on stage on Saturday night after being spotted dancing in the audience.
The 22-year-old joined Dappy, Tulisa, and Fazer to sing his hit single Baby, which samples Ashanti's song of the same title.
N-Dubz are back on tour after an 11-year hiatus and have sold out not one, not two, but three nights at the AO Arena.
They hit the stage in Manchester on both Saturday and Sunday night, and will be back in early December, to play hits from their back catalogue including Number One, Playing With Fire, and No Regrets.
The properly noughties night was capped off for many in the audience when Aitch came out to say hello.
Videos shared on social media captured ear-splitting screams ringing out across the huge arena, including this hilarious reaction from one fan who did not cope well.
Shortly after his performance, Aitch took to Instagram to have a bit of an impassioned fan rant about N-Dubz.
He said: "Listen to me, I've just came out for N-Dubz, yeah? Last time I seen N-Dubs I was about 12 years old. Next time I seen them I'm out here.
Read more
"Just know that N-Dubz are the only people in the UK that have made timeless music. Correct me if I'm wrong but I can't think of anyone else that in 20 years can sell out arenas.
"Basically, what I'm saying is, tonight I've realised N-Dubz are the GOATs. F**k everything else, I don't care what anyone says, I'll smash all your heads in if you disagree. N-Dubz are the GOATs.
"I was 12 and I had a ball, and now I'm almost 23 and I've had a f***ing ball to the same f***ing songs."
Featured image: The Manc Group