Audio
Aitch stunned as little sister Gracie surprises him on stage in Manchester
Step aside Aitch, there's a new star in the family.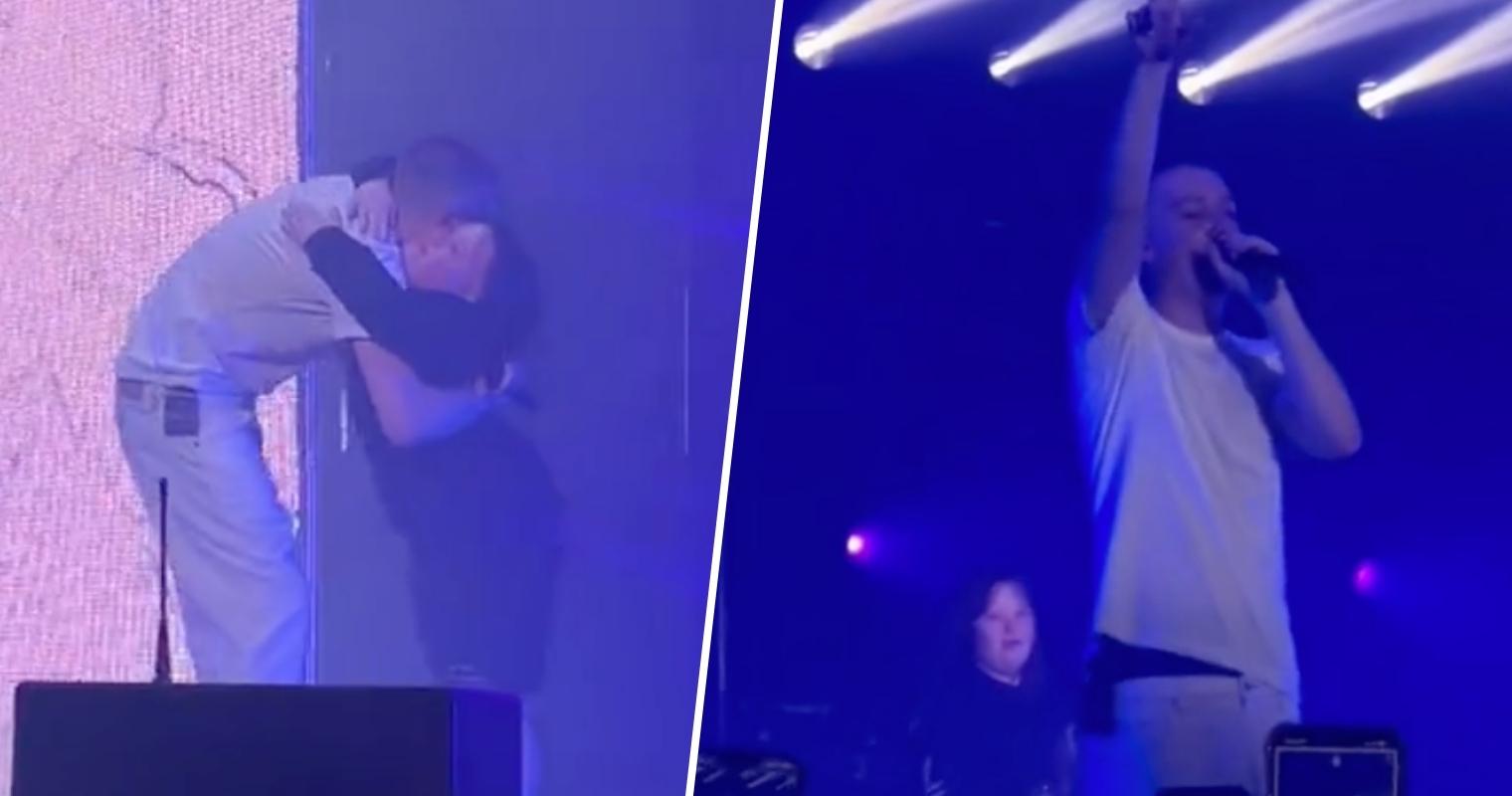 Manchester rapper Aitch had the most adorable surprise on stage last week, when his little sister Gracie snuck on stage.
The 22-year-old star, originally from Moston, was performing the second of two shows at the O2 Victoria Warehouse when his sibling popped up to say hi.
Aitch recently became an ambassador for Down's Syndrome Association (DSA), describing Gracie – who has Down's – as his 'inspiration'.
His song My G, a collaboration with Ed Sheeran, was dedicated to his sister, and Aitch actually donated a generous sum from the budget of his music video to the charity earlier this year.
At his last Manchester gig last week he was partway through My G when his beloved Gracie appeared by his side.
In videos shared all over social media, Aitch can be seen looking around the stage after his spotlight moves away from him, and the audience begins screaming.
He spots Gracie, now the star of the stage, and doubles over laughing, while she dances along to the song wearing an Aitch hoodie.
Aitch stands back to cheer on his adorable sister, before running over for a cuddle.
He hands her his microphone so she can say hello to the cheering crowd, before she says "Everyone have a good night," and walks off waving.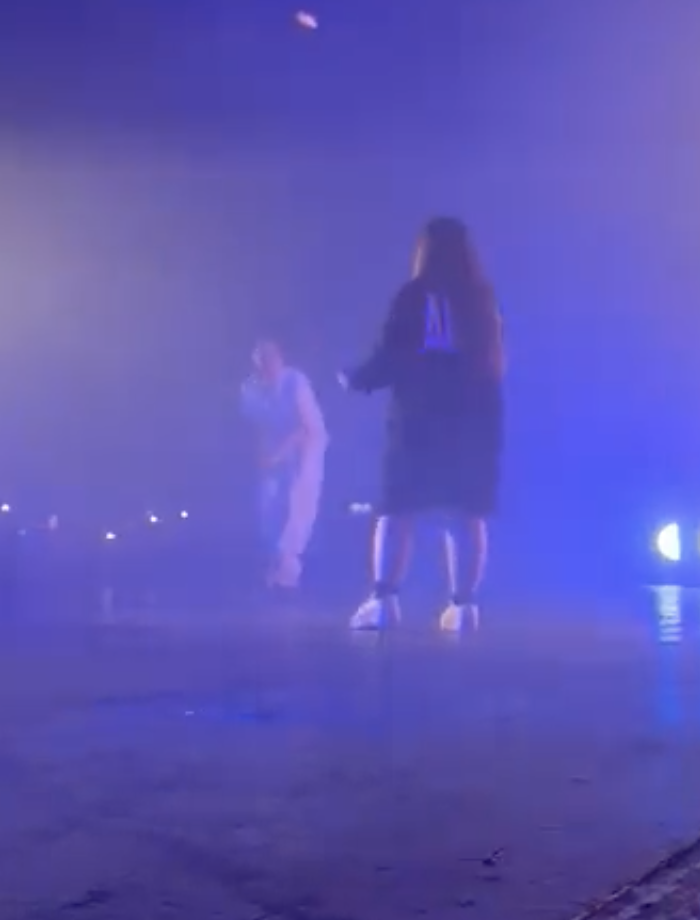 The rapper himself shared the video on TikTok, saying: "Gracie surprised me on stage last night."
In the comments, one person wrote: "At this point babygirl is the star of the show."
Another described it as 'pure class' and many more praised the wholesome interaction.
Read more
On another video, someone wrote: "Such a good example! A good example of the type of lad that I'd want my daughter to be with! Kind and caring!"
Someone else commented: "My heart can't handle this, he's genuinely the purest and most genuine person."
DSA also shared their own video from the side of the stage, describing it as a 'beautiful moment'.
What a brilliant lad he is.
Featured image: TikTok @Aitch12 / TikTok @georgiahibbert0