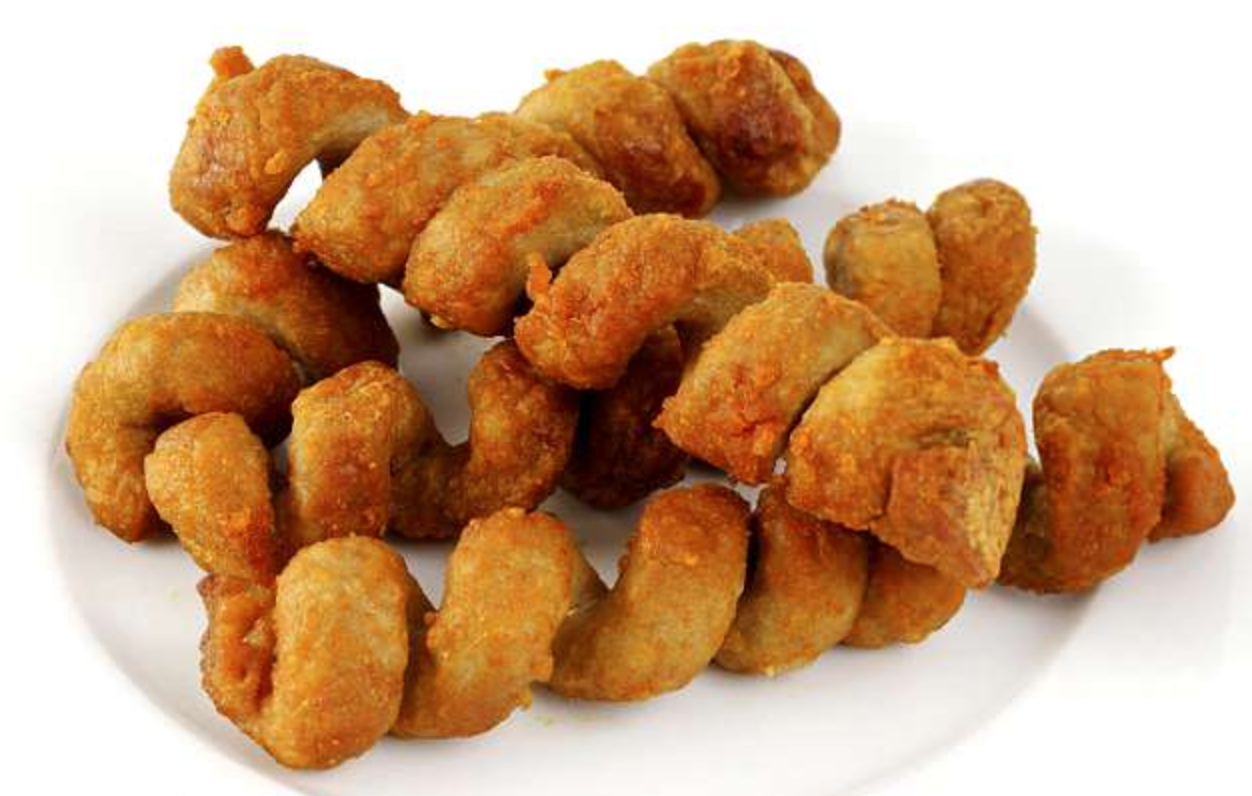 Bernard Matthews has taken to social media to tease the return of the cult-classic discontinued Turkey Twizzler at a time "with the world more in need of joy than ever".
Turkey Twizzlers were famously removed from school dinner menus in 2005 after a campaign by Jamie Oliver as part of his Channel 4 series School Dinners.
At the time, Bernard Matthews – the manufacturers behind the popular food item – said it had no plans to stop the production of Turkey Twizzlers entirely, and opted to lower the levels of fat and salt in their products instead, but Jamie Oliver still regarded them as incredibly unhealthy and thus a few years later, Turkey Twizzlers disappeared from supermarkets and were found no longer listed on the Bernard Matthews website.
Until now.
Well, not quite just yet, but we'd say give it a few days and keep your eyes peeled because Bernard Matthews has undergone somewhat of a rebrand on social media and has shared a series of posts teasing the long-awaited return of the Turkey Twizzler.
At least that's what we presume.
In the 16-second teaser video – which appears to elude to the return of Turkey Twizzler – the voiceover states that a long time ago "one moment changed everything", but now "the time has come".
Presumably referring to the coronavirus (COVID-19) pandemic, it also states that this return comes at a time "with the world more in need of joy than ever".
The hashtag #ComebackOfTheCentury is also being used by the company across social media.
Underneath the video teaser, the comments have also begun to stack up with many waiting anxiously and eager to see what happens next, but at this point though, the jury's still out – will we see the beloved Turkey Twizzler return to UK supermarket shelves once again?
Only time will tell.
You can keep up to date with announcements via the Bernard Matthews Facebook page here.