Trending
Blackpool Pleasure Beach is selling off actual pieces of the Big One for rollercoaster fans to buy
Pieces of the iconic rollercoaster are currently on sale from as little as £150.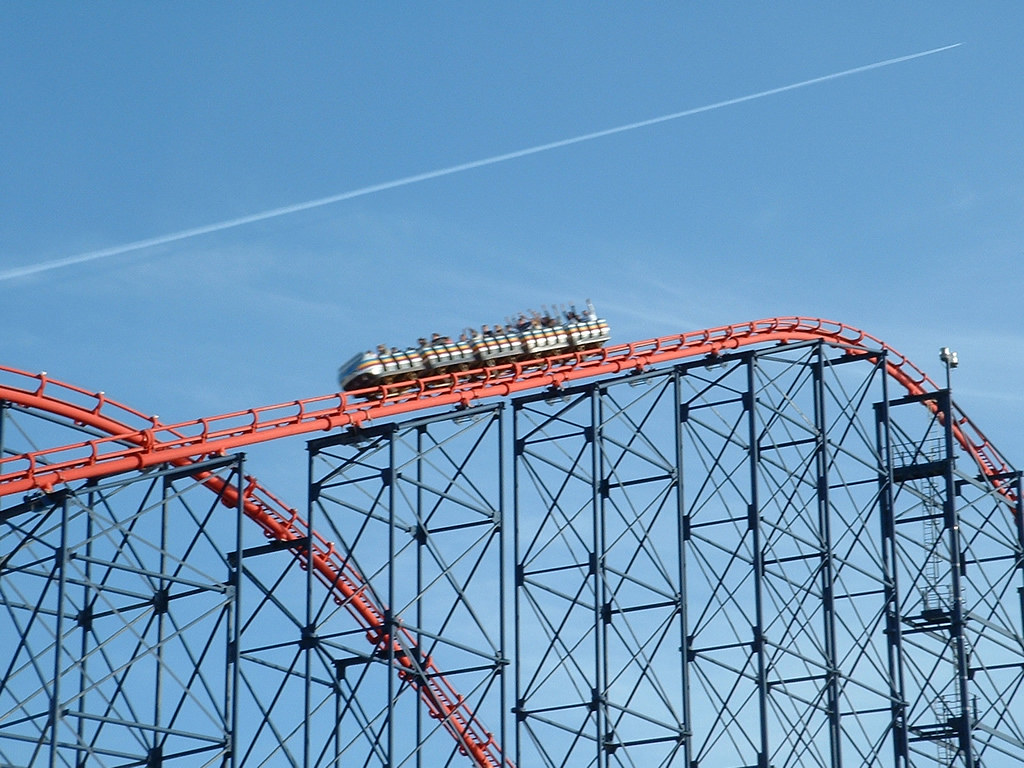 One of Blackpool Pleasure Beach's most iconic rollercoasters is due to be refurbished soon, but not before fans get the chance to own a piece of the old model.
The Big One first opened to the public on 28th May 1994 as the tallest and steepest rollercoaster in the world, and it proudly held that record until July 1996, when the Fujiyama rollercoaster opened at Fuji-Q Highland in Japan and took the top spot.
Standing at a whopping 235ft above sea level, the Big One is still currently the tallest rollercoaster in the United Kingdom though.
With its sheer height, numerous twists and turns, sharp elevations, changes in speed, and rapid drops, the Big One has undoubtedly earned itself a reputation over the years as a ride that only the most daring of folk are brave enough take on, and has even built up quite the big fan base because of it.
Which is why Blackpool Pleasure Beach is giving those fans the chance to buy a piece of the rollercoaster from as little as £150.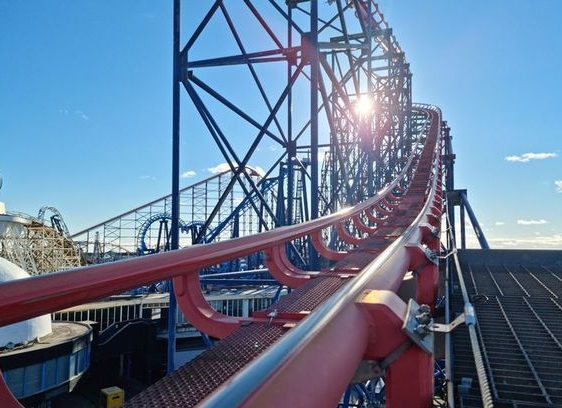 There's currently nine sections of the track available to order online, with the most expensive part – named the 'Big One Track Off-Cut' – having already sold for a whopping £450 in just 90 minutes.
It's now been a week since the parts went up for sale, and several items have sold-out – including the 'Big One Track Platform' for £350, 'Big One Track Long Platform' for £230, and the 'Big One Track Platform Side Handrail' for £400.
Enquiries came in from fans from all over the world, including the Netherlands and the US, according to the Pleasure Beach.
Fans who have already got their hands on a piece said they "couldn't be happier" with it.
For those who miss out on getting to own a piece of the old rollercoaster model though, Blackpool Pleasure Beach is also introducing a new 'Walk the Big One XL' experience this summer that will see people "taken to places the public have never been before" as they take an escorted climb up the 235ft lift hill
Read more: You can take an escorted 235ft climb to the top of the Big One in Blackpool
As part of the 90-minute experience, fans will be kitted-out in protective clothing and gear, before being taken to two new exciting locations on the ride course to enjoy spectacular views of the ride, theme park, and sea.
This new experience is priced at £150 per person.
Featured Image – Flickr