Trending
Can I still get the COVID-19 vaccine if I have allergies?
One of the most common questions medical professionals are getting about the vaccine is whether it is suitable for people with allergies. Here's what one doctor has to say.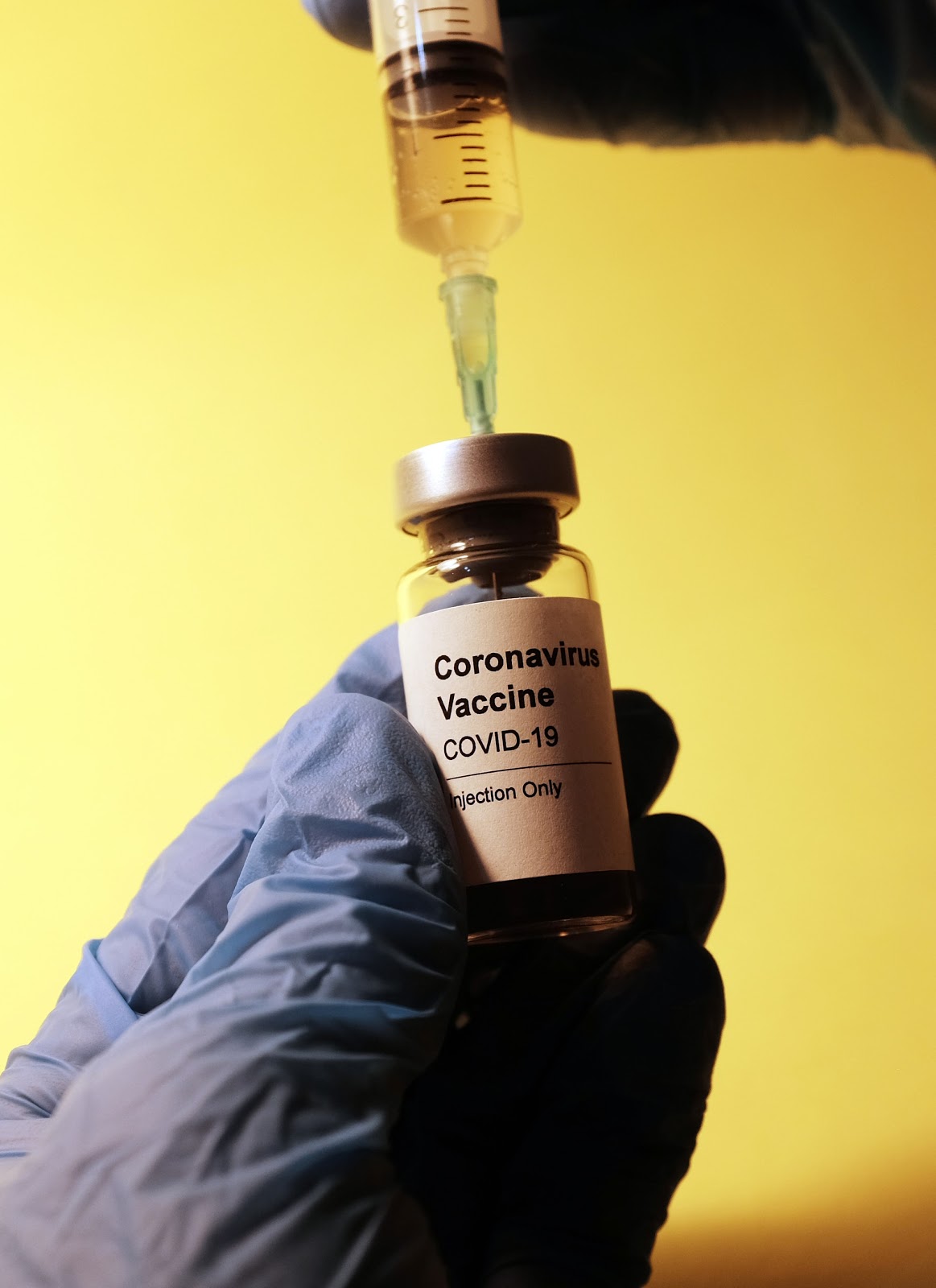 This week, Health Secretary Matt Hancock revealed that the UK is "currently vaccinating more than double the rate – per person per day – than any other country in Europe."
According to Vaccines Deployment Minister Nadhim Zahawi, around 140 jabs are being handed out every minute on average.
17 mass vaccine sites have now been set up across England – with more to come before the end of the month (which could amount to 50 in total).
It's safe to say that the vaccine programme is well and truly rolling, now – and it couldn't have hit momentum at a better time.
According to health officials, there are more people currently in hospital with COVID than at any previous point during the pandemic.
But the vaccine is, we're repeatedly told by ministers, our route out of this.
More than 4 million people have received the jab so far, and the rest of the country is steadily moving forward in the queue – with Over 60s likely to be invited in the second half of February.
But whilst some people await their turn with anticipation, others are expressing a hesitancy due to pre-existing conditions such as allergies.
This is complicated further, of course, by the fact there are two different jabs to consider (soon to be three when the Moderna vaccine hits the UK in spring), which have slightly different makeup.
Dr Michael Barnish, Head of Nutrition & Genetics at REVIV, says the question he's been asked most since the vaccine was rolled out is if the jab is safe for people with allergies.
"Historically, the number of true allergic reactions to vaccines is very low," Dr Barnish tells us.
"In the United Kingdom, only one case of anaphylaxis (severe allergic reaction) per million vaccine doses was reported between 1997 and 2003, with no fatalities at all.
"Many common side effects of vaccination such as localised pain and swelling at the site of injection or flu-like symptoms can be mistaken for allergy but are normal reactions to the vaccine.
"These normal reactions are not a reason to avoid the Pfizer/BioNTech or AstraZeneca COVID-19 vaccine."
Dr Barnish has also stated that anyone who reacts badly to penicillin – one of the more common allergies to medicine – can safely receive either COVID jab.
The doctor adds that people with latex allergies, too, can have both vaccines – but should make their physician aware of their condition before going ahead.
"The Pfizer/BioNtech and AstraZeneca vaccines are supplied in vials that have a stopper made from synthetic forms of rubber, which does not contain any dry natural rubber (latex)," he explains.
"But it is still important to let your Healthcare Provider know about your latex allergy in order to ensure they do not use any latex containing products, like gloves, whilst treating you."
People that have allergies to eggs, gelatine and dust mites are also safe to have either vaccine, Dr Barnish confirms.
The medical expert states that those who can't eat fish are also ok to receive the jab – as the presence of any squalence will be in the form of a highly purified fat that doesn't contain the proteins (which are what cause the allergic reaction).
Individuals that have a history of anaphylaxis to a medicine, food, insect bite/sting or vaccine can still receive either vaccine, as long as there are no known allergies to any of the vaccine's components.
This advice comes directly after close surveillance of the initial rollout by the medicines and healthcare products regulatory agency (MHRA). It is recommended for individuals that have a history of anaphylaxis and have the Pfizer BioTech vaccine should be monitored and observed for at least 15 minutes after the vaccination is given.
Dr Barnish states: "For those that have already received your first vaccination, if you developed patches of itchy skin or a localised rash after this first dose, then guidance suggests that it is safe to have the second dose and this second dose is encouraged by current guidelines.
"My best advice, if you have an allergy is prior to having the vaccine, make sure that you are given the patient information leaflet of the chosen vaccine to read beforehand. This leaflet will contain vital information about who is safe to have the vaccine and will provide a complete list of ingredients.
"Discussion with the medical professional prior to giving the vaccine is also encouraged if you have any questions or concerns."
Dr Michael Barnish is a medically-trained doctor specialising in preventative and regenerative medicine. He is currently Head of Genetics & Nutrition at REVIV.