Trending
Chorlton's legendary 'tram cat' Batman now has a mural outside his local Metrolink stop
A local legend getting the recognition he truly deserves.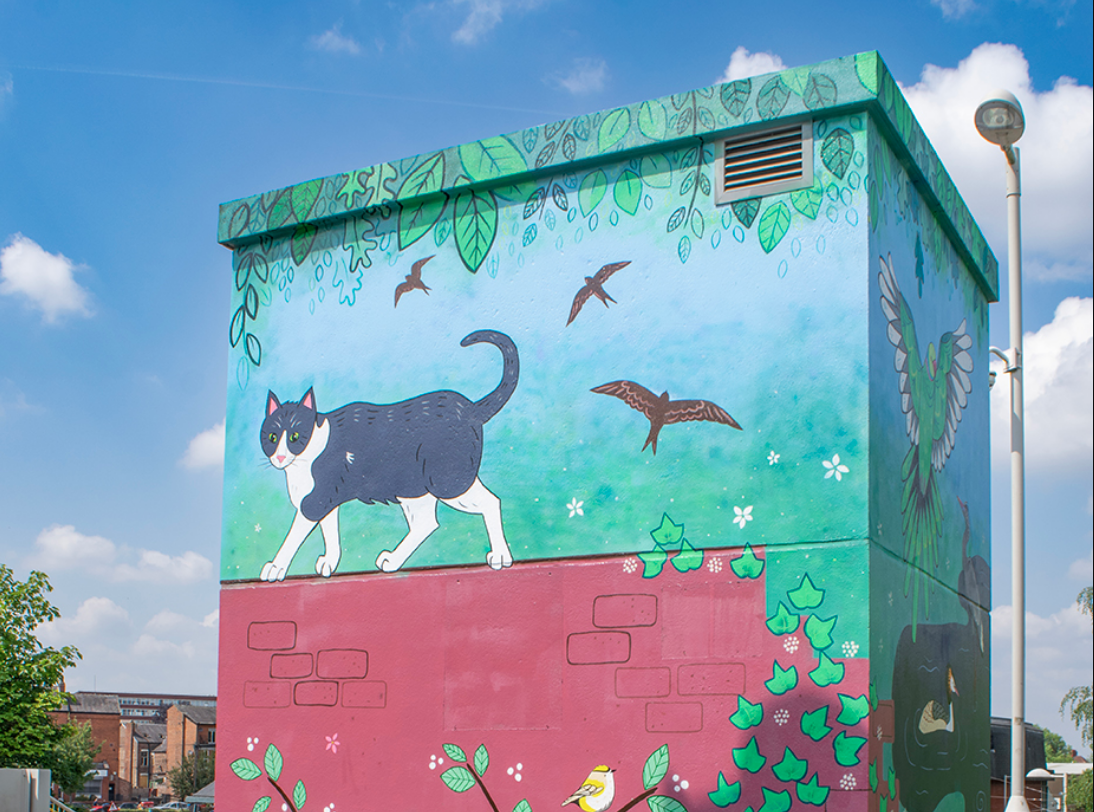 A famous cat known for making friends with Metrolink passengers in Chorlton now has his own mural outside his local tram stop.
Batman, who is affectionately known as the 'Chorlton tram cat', is an undeniable local legend in the sought-after Manchester suburb, and has been watching over his local tram stop and making friends with countless commuters now for several years.
Brightening the days of everyone he meets at Chorlton Metrolink stop, Batman even has his own Facebook and Instagram pages with thousands of fans, and regularly features in viral social media posts too.
It's fair to say, he's a bit of a Greater Manchester icon.
And like all good Greater Manchester icons, Batman has now been immortalised in mural form and features prominently on a colourful artwork – commissioned by the civic society, Chorlton Voice – outside Chorlton tram stop, which was formally unveiled yesterday.
After what Transport for Greater Manchester (TfGM) admits has been "several years of planning", the design of the mural was chosen by members of Chorlton Voice, in collaboration with a group of local community groups, traders, councillors, and council officers, and has been painted by Manchester-based artist Caroline Daly to coincide with the Chorlton Arts Festival.
As well as Batman's feline silhouette, the mural also features scenic green spaces and birds to reflect the area's local biodiversity.
As mentioned, the bright and colourful mural was officially unveiled yesterday – with Withington MP Jeff Smith doing the honours, alongside TfGM's Head of Metrolink Danny Vaughn, Chorlton Voice chair Carolyn Kagan, and other local councillors Eve Holt, Joanna Midgley, and Matthew Benham.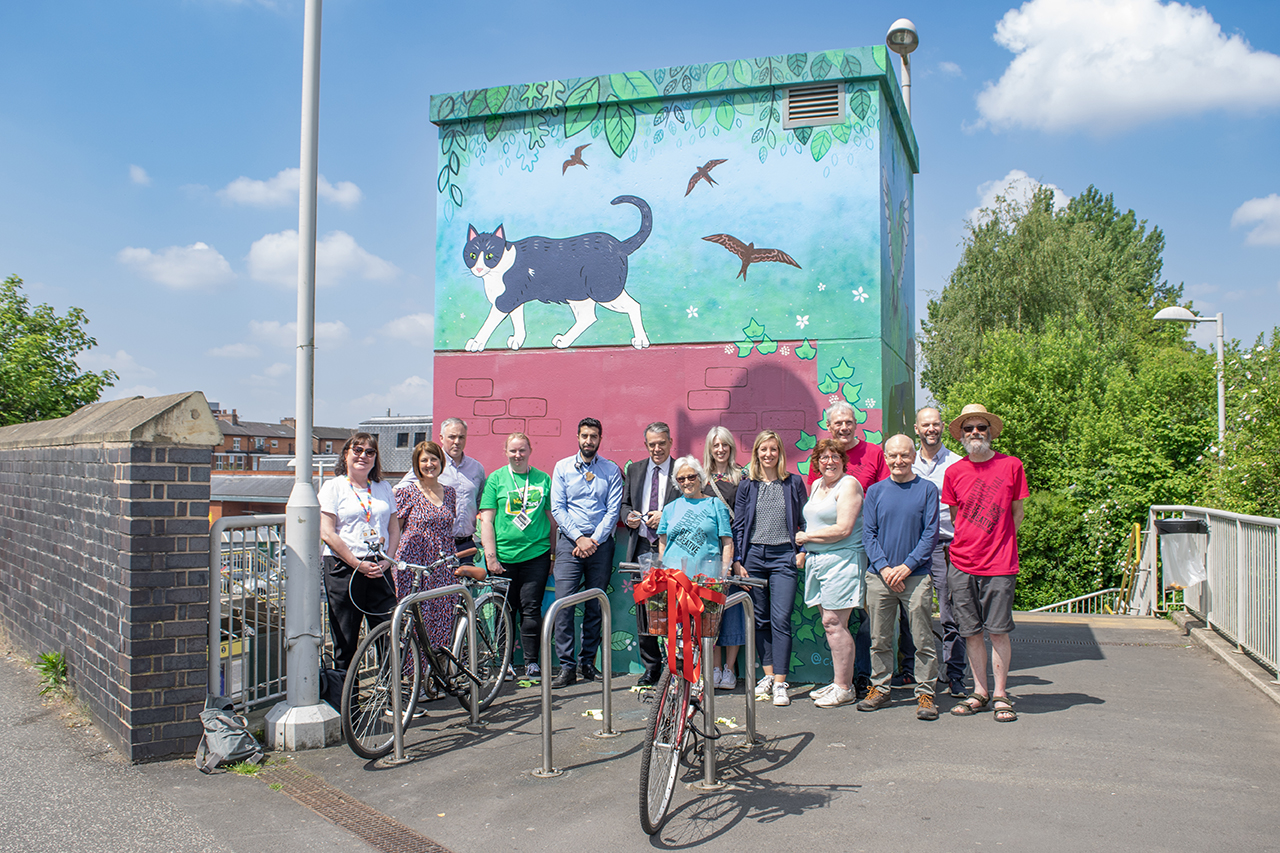 Carolyn Kagan explained that Chorlton Voice first raised the possibility of a Batman mural with Metrolink all the way back in 2014, and the group is "thrilled" to have had that vision finally realised.
"The mural will be a focal point for Chorlton and contribute to a strong sense of community, and we hope there will be many more Metrolink lift shaft murals," Carolyn added.
Danny Vaughn, TfGM's Head of Metrolink, says he is also "delighted" to see this "brilliant artwork finally come to fruition", adding that TfGM knows Batman has become "quite the Metrolink celebrity in recent years".
Read more:
"It's great to see him taking centre stage on a piece of art, which I'm sure will be enjoyed by passengers," Danny concluded.
Featured Image – TfGM