Trending
Dogs are allowed on trams in Manchester for the first time ever from today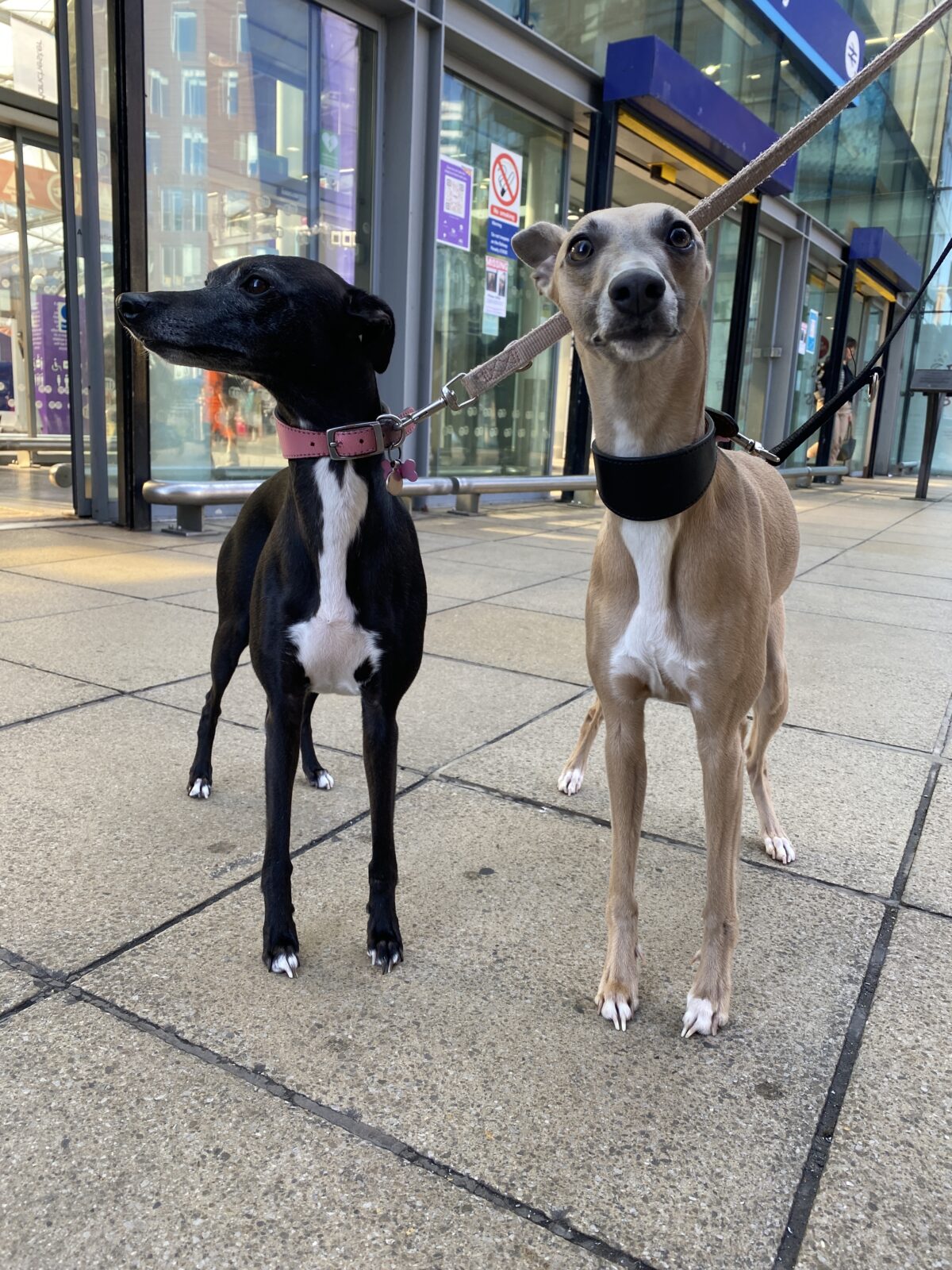 A Metrolink trial allowing dogs to ride the trams in Manchester has officially got underway today.
From 1 August, pooches will be permitted to use the service with their owners while TfGM decides whether to make it a permanent feature of the tram network.
Dogs haven't been allowed on board since Metrolink's inception 30 years ago, with the exception of service dogs.
They are allowed on buses and trains, and in London are allowed on the Underground, but Manchester's strict rules have frustrated dog-owners for years.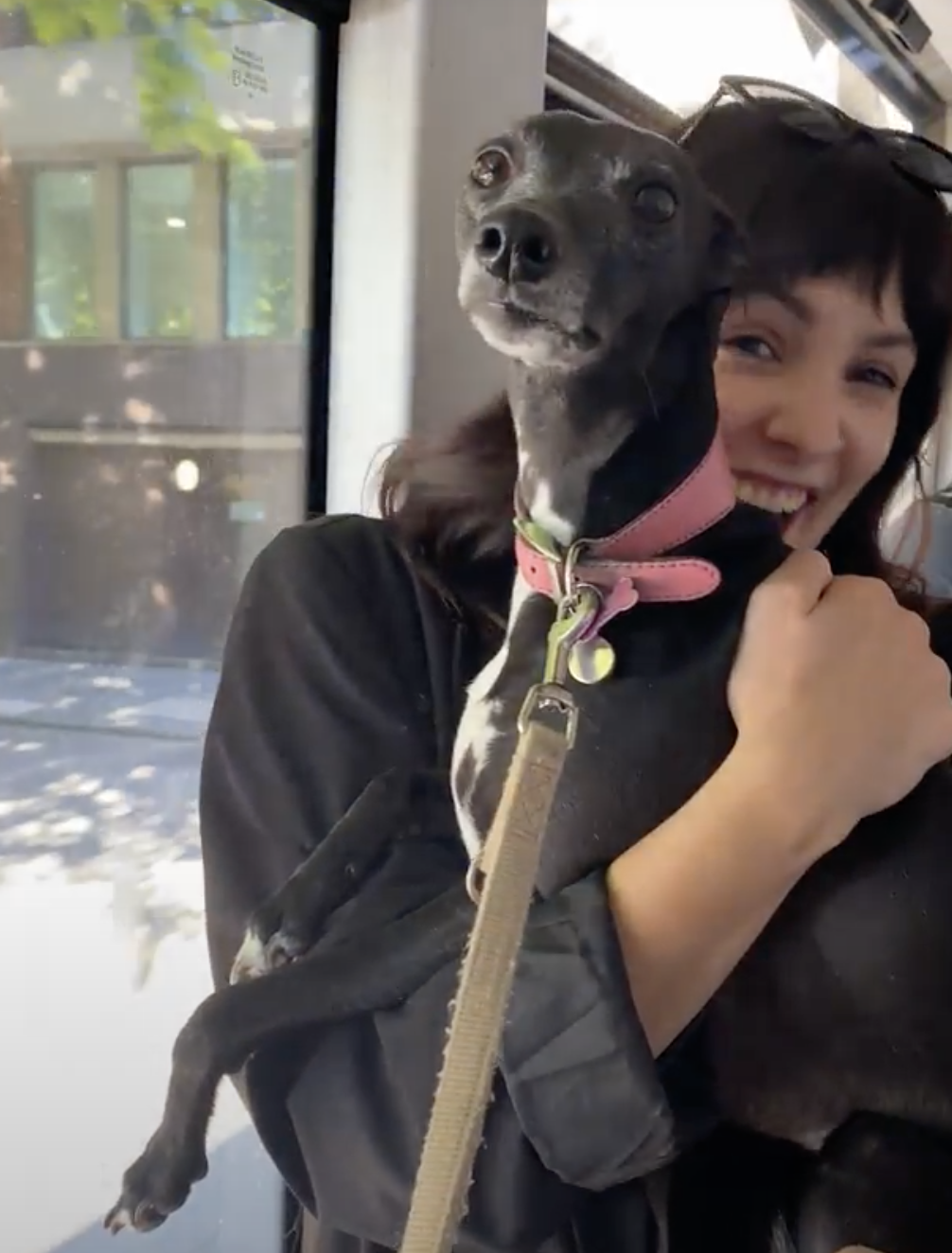 TfGM says it wants the Bee Network to 'work for everybody and for public transport to be as accessible as possible'.
We here at The Manc took a group of our four-legged friends down to Manchester Piccadilly this morning to see what commuting is like with your pets in tow, and absolutely loved it.
So many dog-owners in Greater Manchester are limited by the ban on dogs, with beautiful green spaces – like Heaton Park, Ordsall Park and Sale Water Park – difficult to access without the Metrolink.
Relaxing the rules will allow many to abandon their cars and use the Bee Network instead.
Responding to our video of our dogs on the trams, one person said it was 'about time'.
Someone else wrote: "Doggo's cheer everyone up. It's taken far too long for this to change."
Another said: "Dogs cheer everyone up, great for depression. Seeing a dog puts a smile on anyone's face. Brilliant idea."
But others are critical of the move, despite dogs being commonplace on trains and buses.
One person said: "Not sure about this. Many people are afraid of dogs and are allergic. Lovely idea just not sure it would work."
Read more: Manchester City Council defends new cycle lanes through Northern Quarter as they're branded 'absurd'
The dogs on trams trial does come with a set of strict rules that people will have to follow, which are outlined below.
Metrolink will allow a maximum of two well-behaved dogs per passenger without charge, but you will be liable for their behaviour.
Dogs must always be kept on a lead and under control at all times. They will need to be able to listen to your commands and travel without bothering other passengers.
Your dog is your responsibility. If your dog is involved in an incident concerning another passenger or member of the public, you will be liable.
If your dog makes a mess on the tram, stop or anywhere on the network, you will need to clean it up and inform a member of staff where possible.
Dogs are not allowed on seats while travelling on the tram.
Be considerate of others on the Metrolink network who may be frightened of dogs, or who may be allergic to dog hair.
Be aware of your dog's needs. Bring water and treats for your dog if you need to, but also make sure you have poo bags and wipes so that you can clean up after any mess your dog makes, on or off the tram.
Please keep your dog away from assistance dogs and the disabled boarding points.
You should avoid being in the wheelchair space on the tram and must move out of this space if a wheelchair or pram user needs it.
TfGM is inviting people to share their views and experiences in this survey during the trial.
Featured image: The Manc Group