Trending
Costa unveils its 2022 Christmas menu – with new Toblerone hot chocolates, pigs in blankets paninis, and more
There's a whole host of brand-new treats, as well as some returning fan favourites this year.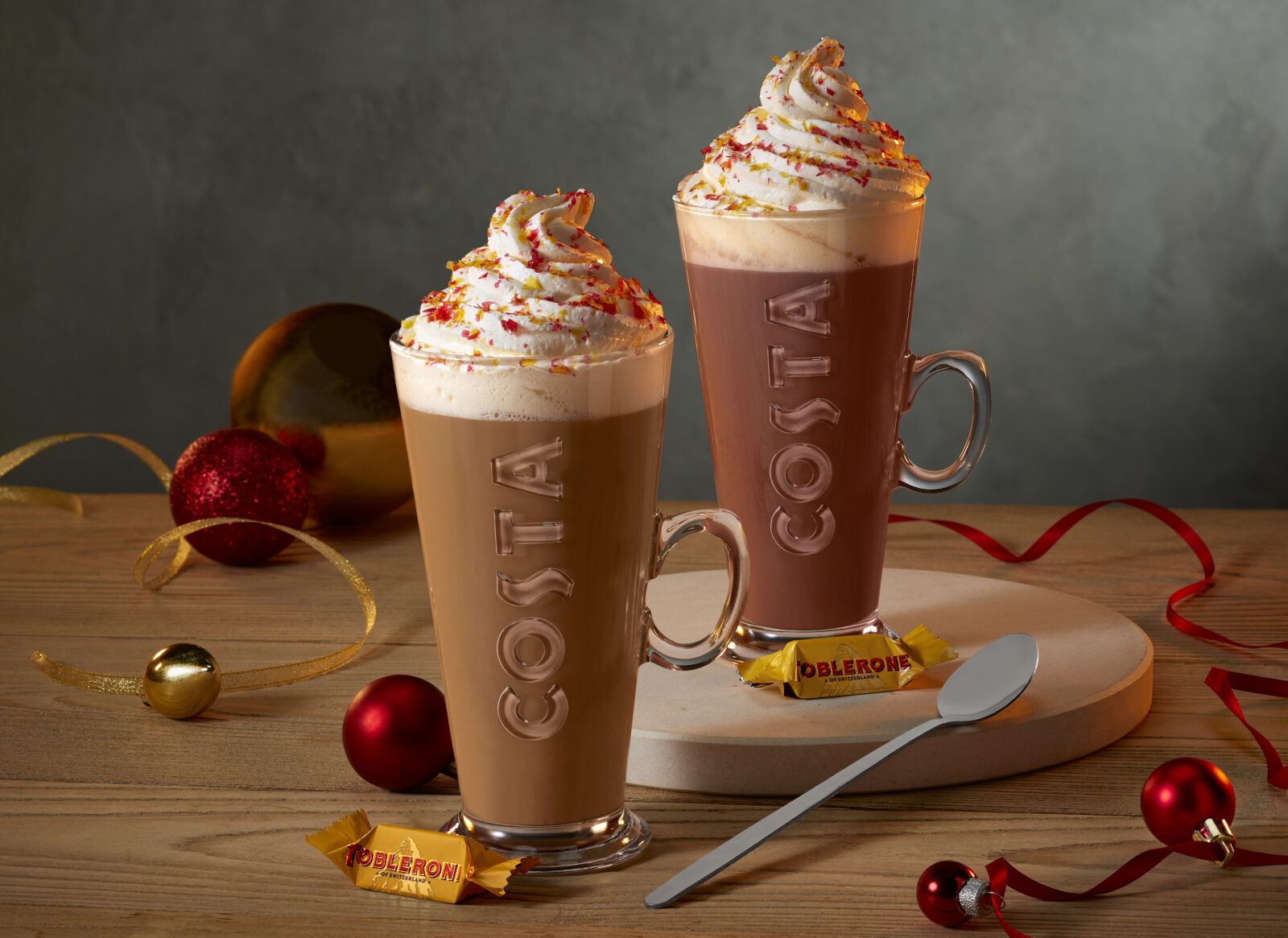 Costa has unveiled its festive food menu for 2022, and it's packed full of indulgent goodies to get you in the Christmas spirit.
The popular coffee shop chain is known and loved for its limited-edition seasonal menus each year, and now, with the countdown to the big day officially on, Costa has given fans what they've been waiting for and unveiled its 2022 Christmas food and drink menu – with a whole host of brand-new treats, as well as some returning fan favourites.
The star of the show this year has to be the Toblerone Latte and Hot Chocolate, which are described as a "true classic with a festive makeover".
An indulgent chocolate and honey-flavour sauce gives that iconic Toblerone taste to each drink, which is the topped with a light dairy swirl, a festive twinkle topper, and, for that extra bit of seasonal magic, it also comes with a wrapped Toblerone tiny bar to enjoy on the side.
Other festive drinks on the menu this year include the comeback of the much-loved Gingerbread & Cream Latte, and the Terry's Chocolate Orange Hot Chocolate, as well as the limited-edition Gingerbread Latte coffee in a can returning for a quick caffeine fix.
The festive drinks selection will also be available at 12,000 Costa Express machines nationwide.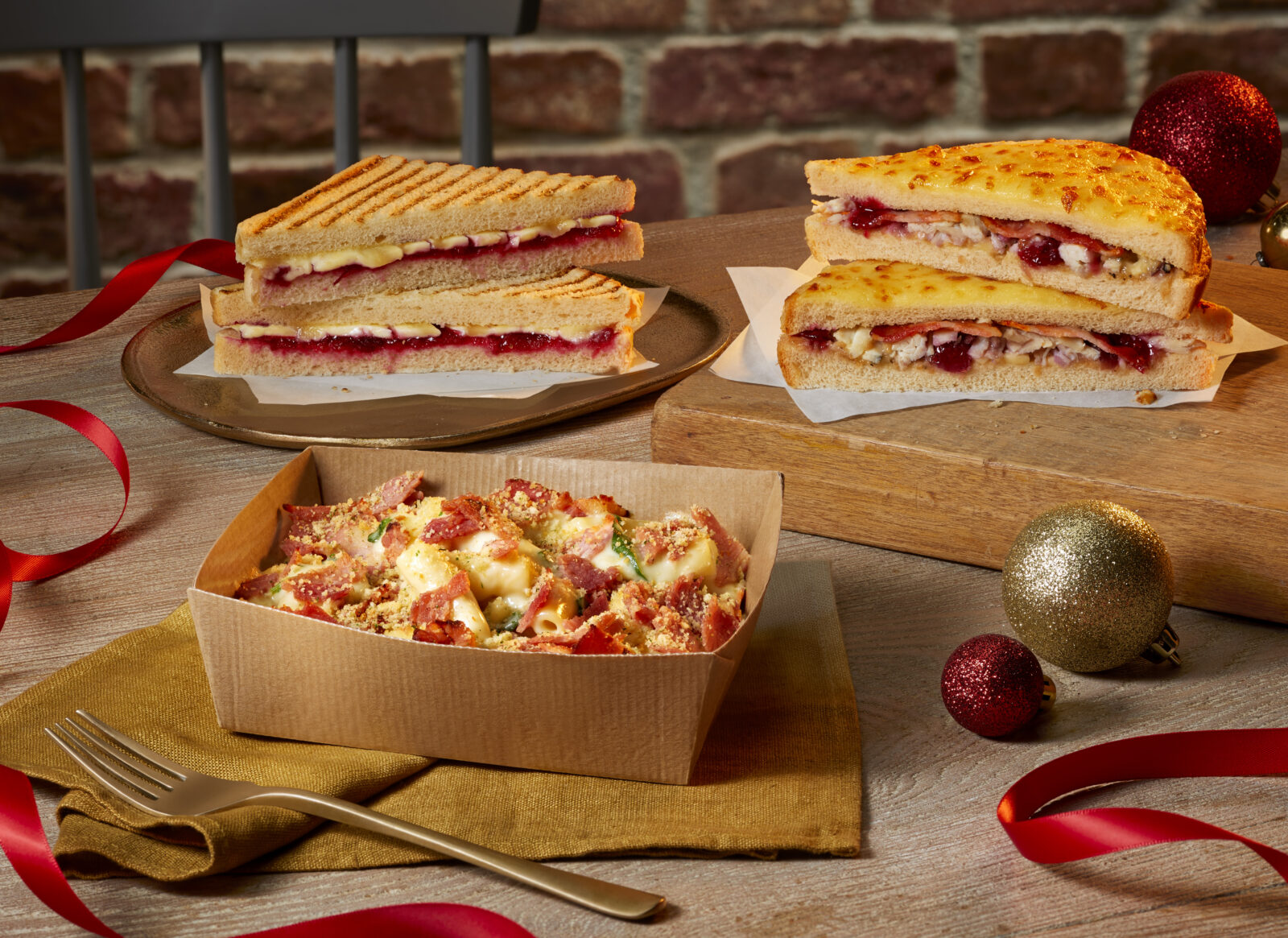 If you fancy tucking into a hearty festive feast to go along with your limited-edition drinks, then this year's new food range includes the Brie & Cranberry Toastie, which is filled with creamy brie slices and sweet cranberry sauce, and the brand-new Maple Bacon Mac & Cheese, which features creamy macaroni and cheese with fresh spinach that's topped with maple cured bacon and sprinkled with a parsley crumb.
There's also a new Vegan P'gs & Blankets Panini, which is made up of plant-based sausages and bacon, sage and onion stuffing, sweet cranberry sauce, vegan mayonnaise and cheeZe, packed inside a sourdough panini.
Back by popular demand is the Turkey & The Trimmings Toastie, Pigs & Blankets Panini, Brie, Bacon & Cranberry Panini, and the Turkey Feast Sandwich.
As part of Costa's ongoing M&S collaboration, there's also a Turkey Feast Sandwich packed with succulent British turkey breast, pork, sage and onion stuffing, onion mayonnaise and cranberry chutney and with smoked British bacon on malted brown bread, and the vegan version of the same – the Plant Kitchen No Turkey Feast Sandwich.
There's also a new Turkey Ham Hock Toastie too.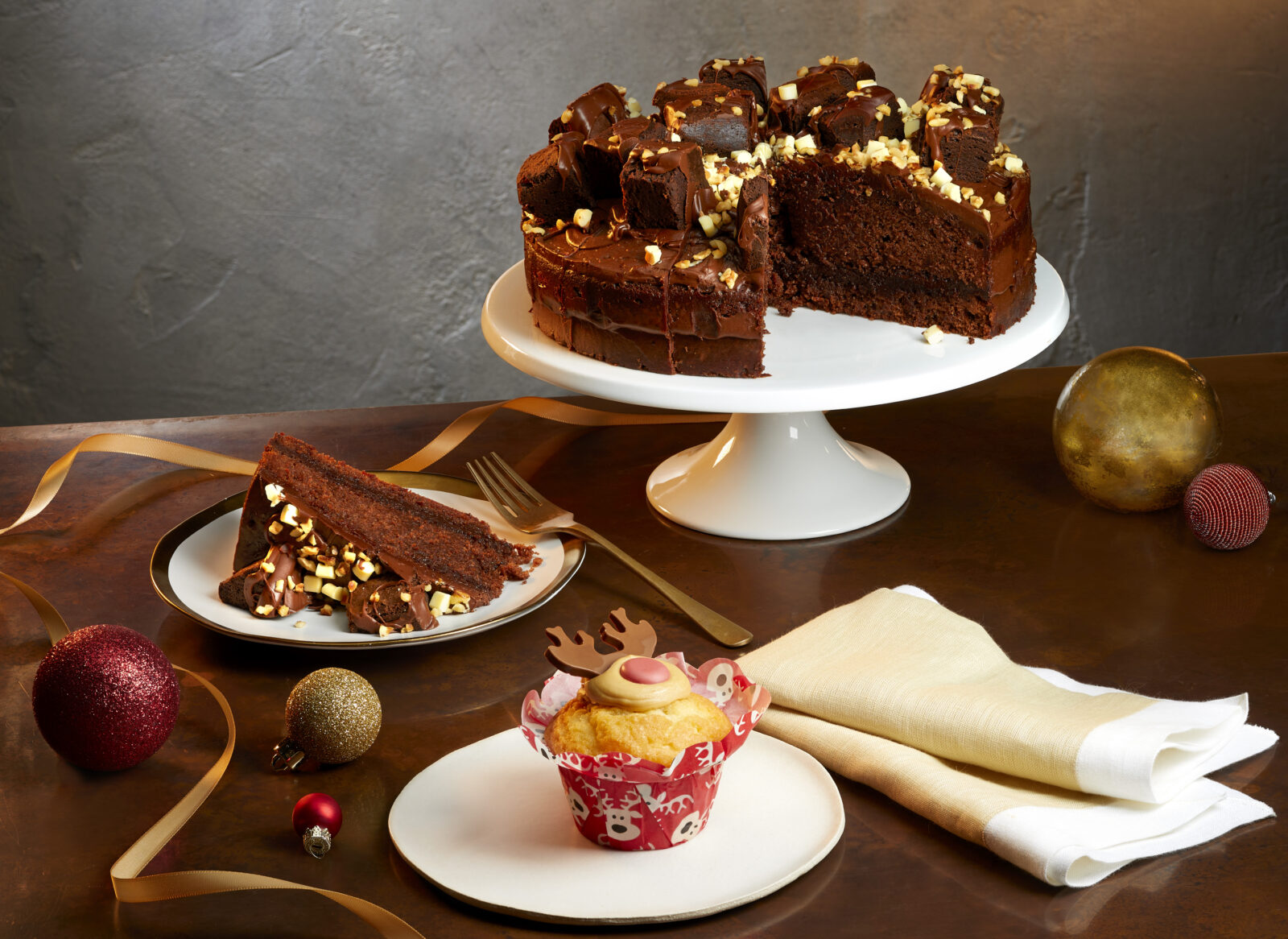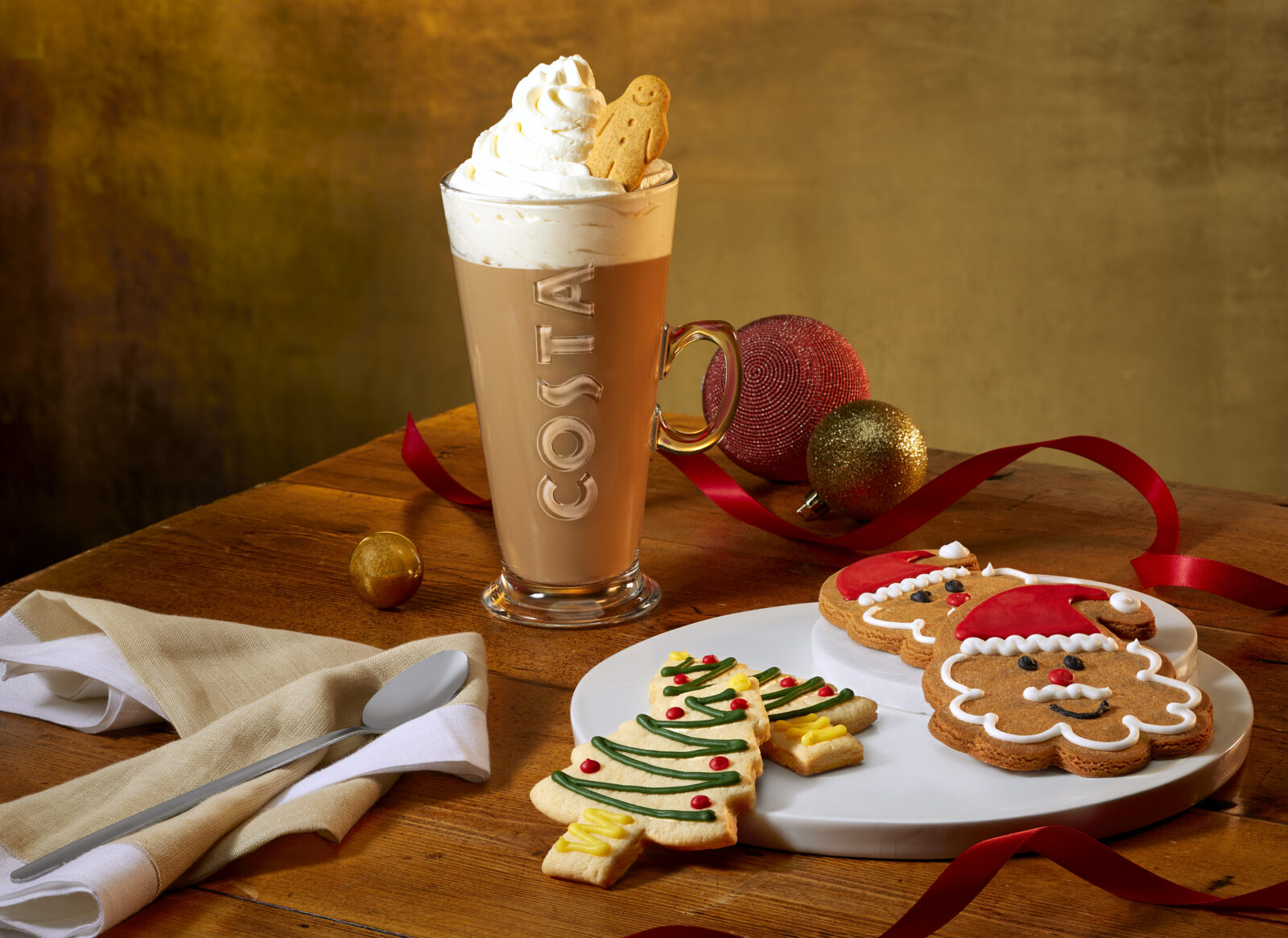 For those with a sweet tooth, there's the Toblerone Muffin and the Terry's Chocolate Orange Muffin to accompany your hot drinks.
And of course, there's a bunch of new treats too, including the new Loaded Chocolate & Hazelnut Cake, White Chocolate Trillionaire's Slice, Crispy Festive Wreath, Christmas Tree Shortcake biscuit, Santa Gingerbread Biscuit, and the Reindeer Muffin – which is a vanilla muffin filled with raspberry sauce, topped with icing, and decorated with milk chocolate antlers and a red-coloured chocolate nose decoration.
Read more:
There's also a Raspberry Trifle Loaf Cake, made up of a sherry-flavoured sponge with raspberries, topped with custard-flavoured frosting, white chocolate, and freeze-dried raspberries.
On top of that, the scrumptious Mince Pie, and Gluten-Free Vegan Mince Tarts are back too.
The 2022 Christmas menu which will be available at all Costa branches and Costa self-serve machines from Thursday 3 November.
Featured Image – Costa