Trending
Cristiano Ronaldo nips to the post office in Hulme
The Manchester United forward was spotted leaving the Post Office on Stretford Road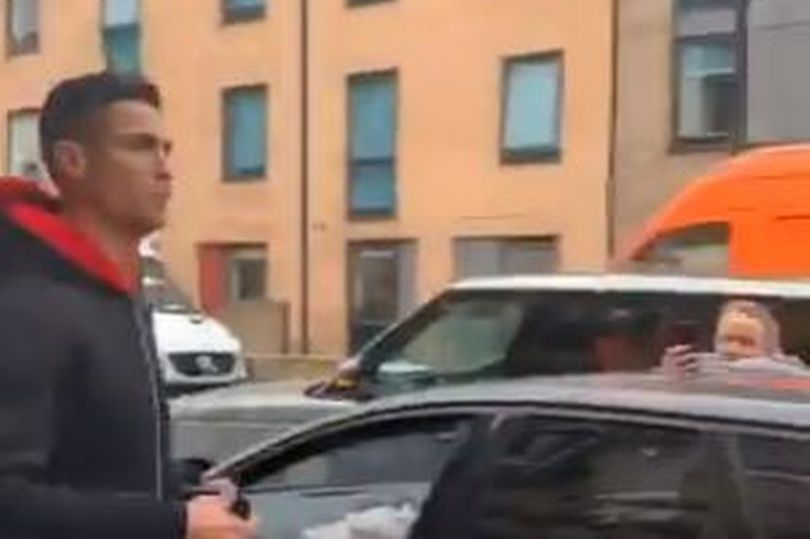 Cristiano Ronaldo nipped into Hulme to run some errands during a break from training on Thursday afternoon.
The Manchester United forward was spotted leaving the Post Office on Stretford Road and it didn't take long for dozens of passersby to notice.
A video was shared on twitter by @MUFC_redarmy99, who wrote: "Ronaldo just casually going in the subway opposite the flat I used to live in, madness".
In the footage, a passer-by can be heard shouting Ronaldo's name as the striker strolls towards a black car, which was waiting on Stretford Road.
The Portuguese footballing legend recently moved back to Manchester United after 12 years – he scored 118 goals in six seasons for the Red Devils between 2003 and 2009.
On his return, he said: "Manchester United is a club that has always had a special place in my heart, and I have been overwhelmed by all the messages I have received since the announcement on Friday."
Ronaldo will be in action again tomorrow when Manchester United take on Aston Villa in this weekend's early Premier League kick off.
The forward has already bagged four times in three Premier League games for the Reds this season as they sit third in the table only on goal difference, while sharing 13 points with both Liverpool and Chelsea.