Trending
Crowdfunder set up for young Manchester DJ who had his equipment confiscated at school
"This kind of party-starting behaviour should be rewarded".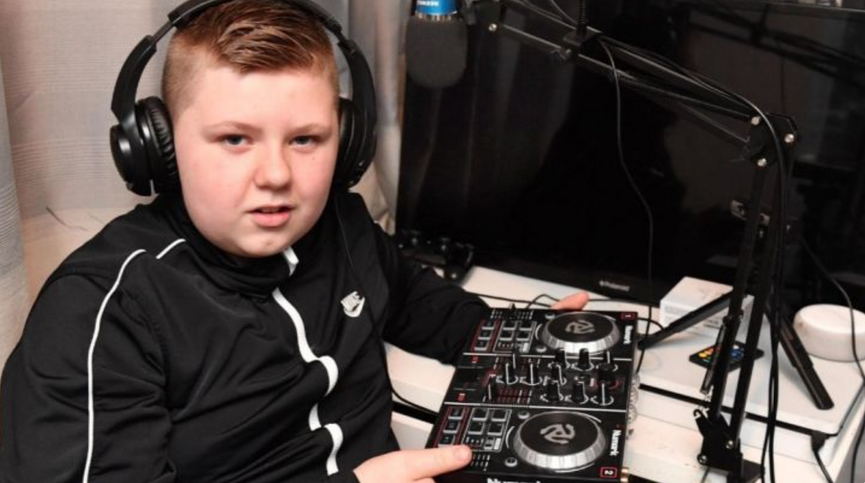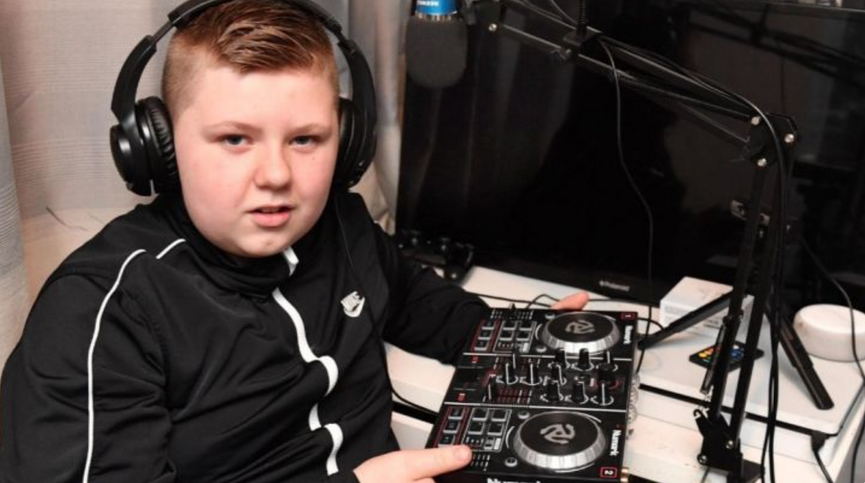 A crowdfunder has been set up for a 12-year-old boy who had his DJ equipment confiscated after he organised a rave in the schools toilets.
Aspiring DJ Cael Bell was on the decks during lunchtime break at St Anthony's Catholic College in Urmston earlier this month when teachers stepped in to put an end to proceedings.
Staff shut the event down, took the Year 8 lad's equipment off him, and rang his mum.
Unsurprisingly though, his mum said she saw the funny side of the situation – as did most people who read about his antics after the post about it went viral on social media, amassing over 100K interactions, shares and comments – and now someone has started a GoFundMe aiming to raise £1,000 to help Cael get a "bigger and better' rig".
Any additional funds raised over that amount will go directly to charity Listen Up Therapy.
The GoFundMe page reads: "Legend in his own lunchtime Cael Bell (age 12) organised a rave in the toilets at lunchtime at school and had his equipment confiscated.
"This kind of party-starting behaviour should be rewarded and we aim to get him a better/bigger rig.
"The aim is to get a more professional controller a laptop and/or some powered speakers depending on what he needs and how much is raised. Partygoers and DJ's unite to support the next generation.
"I have been in touch with his mum and she is happy about the fundraiser and clearly very supportive of him.
"Any extra money left over after fixing him up will go to Listen Up Therapy to pay for therapy for people involved in the music industry."
Speaking to LADbible about the incident at the time, Cael's mum, Louise Bell, said she thought it was hilarious, adding: "I waited for Cael to get in from school.
"I was ready to take the picture as I knew he wouldn't let me, so I had to snap him quickly,"
"Cael said he had a great time – so did everyone else until the teacher came in screaming, 'Turn that off now.' I asked him lots of questions, told him he wasn't in trouble at home with us."
With donations coming in thick and fast, the GoFundMe page has currently raised £587 and counting, which is over half way there to the £1,000 target.
You can donate to the worthy cause here.