Trending
Dad builds very own bar and disco in his back garden during lockdown
[siteorigin_widget class="SiteOrigin_Widget_PanelImage_Widget"][/siteorigin_widget]
[siteorigin_widget class="SiteOrigin_Widget_PanelText_Widget"][/siteorigin_widget]
Trending
Aldi is bringing its viral heated airer back to 'keep costs down' this winter

Emily Sergeant
Aldi has announced that its viral heated airer which absolutely flew off the shelves last year is back by popular demand.
As the rising cost of living crisis sadly continues to make its impact felt for thousands nationwide, the budget supermarket retailer has decided that now's the perfect time to bring back one of last year's biggest sell-out Specialbuys in a bid to "keep costs down" as we head into the colder months this autumn and winter.
Said to cost around just 6p per hour to run on average, Aldi's Heated Airer is similar to those you'll find in places like Currys or Very, but quite a bit cheaper in comparison.
Apparently, you can save up to £25, so it's a proper energy-saving bargain.
Described as being surprisingly-lightweight, and also compact enough for smaller homes and rooms, the 230W airer is powered by 20 heating tubes that heat up at soon as it's plugged in.
There's plenty of space to hang washing, as it has large foldable wings.
The folding design also makes it simple and easy to store away when you're not using it, and it even comes with a cover to help speed up the drying time too.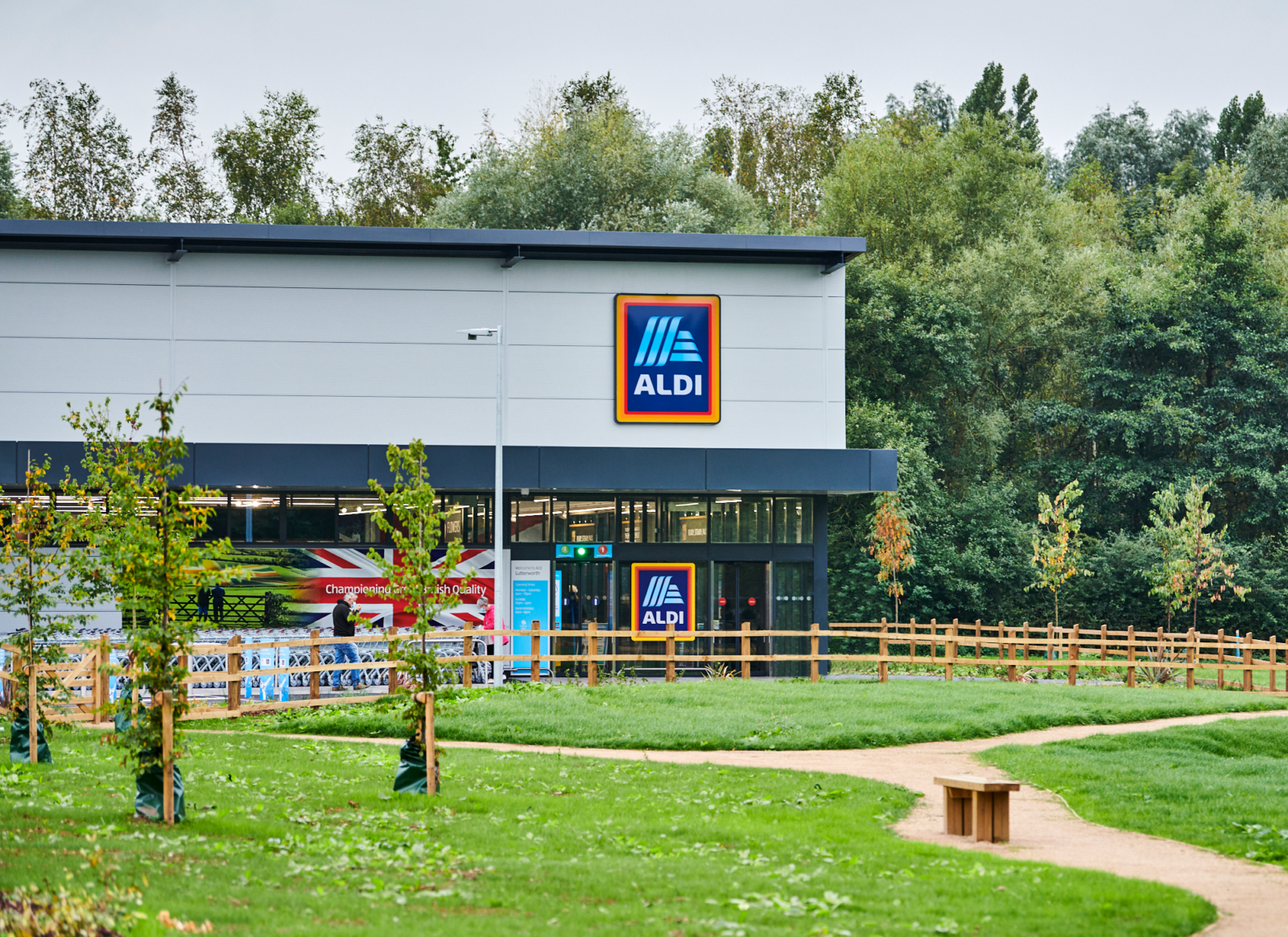 If you are lucky enough to actually get your hands on it, then you can bag yourself savings of as much as 38% compared to other similar products available.
But of course, were are talking about one of the most viral Specialbuys in recent memory here, so the supermarket says shoppers "shouldn't hang about too long" if they want to stand a good chance of buying one.
"As with all Specialbuys – once they're gone, they're gone," Aldi admitted.
Read more:
Aldi's Heated Airer will be available from the legendary Middle Aisle in stores all across the UK from 28 September, but only while stocks last.
Featured Image – Aldi
Trending
Manchester City loanee João Cancelo looks 'possessed' in viral post-match interview

Danny Jones
Manchester City loanee João Cancelo has gone viral after countless people online said that he looked "possessed" in a post-match interview over the weekend.
The 29-year-old City star, currently on loan at Barcelona, scored the winner for the Spanish giants in their game against Celta Vigo on Saturday, 23 September.
has already grabbed a couple of goals and an assist this season — one of them being the third in Barca's 3-2 victory, which came in the 89th minute of the game.
So, naturally, Spanish media wanted to chat with him after full-time and we'd pay good money to know how this particular interviewer reacted after Cancelo suddenly started pulling these extremely weird faces mid-chat:
What the hell is going on? We have no idea but it's certainly amused and intrigued people online.
With many commenting that he looks as though he's suddenly become "possessed" by some sort of supernatural force and others joking that he must have just "come straight from a rave" to play a quick 90 minutes, people have been genuinely scratching their heads at the bizarre clip.
The video has been viewed over 12 million times on TikTok and reshared by countless other users across various different social media platforms.
Maybe he just had really dry eyes and an even drier mouth? Either that or he was still riding an absolute adrenaline high from this moment:
Oh my goaaaallllllllllllllllllllll

Credit (@beINSPORTS_EN ) pic.twitter.com/CmtXvuPXeb

— Lionel TV 🦁💀 (@leotventertain) September 23, 2023
Read more:
The ever-dynamic fullback, who regularly floats between the wing and central midfielder, arrived at the Bernabéu this summer after spending half a season on loan at Bayern Munich.
Despite being arguably one of the best players in the Premier League and winning plenty of silverware under Pep Guardiola, the two seemingly fell out sometime last season and Cancelo was ultimately sidelined by the Catalan coach sidelined.
Now playing at Pep's boyhood club and enjoying regular minutes thus far (after also being out of the Bayern squad earlier this year), it remains to be seen whether the two will mend fences and the Portuguese star will return to the Etihad at some point in the future.
For all the latest news, events and goings on in Greater Manchester, subscribe to The Manc newsletter HERE.
Featured Image — La Liga/@bernataf (via TikTok)