Trending
Daniel Radcliffe, Emma Watson and Rupert Grint are reuniting for a Harry Potter TV special
'Return to Hogwarts' will be released on 1 January 2022.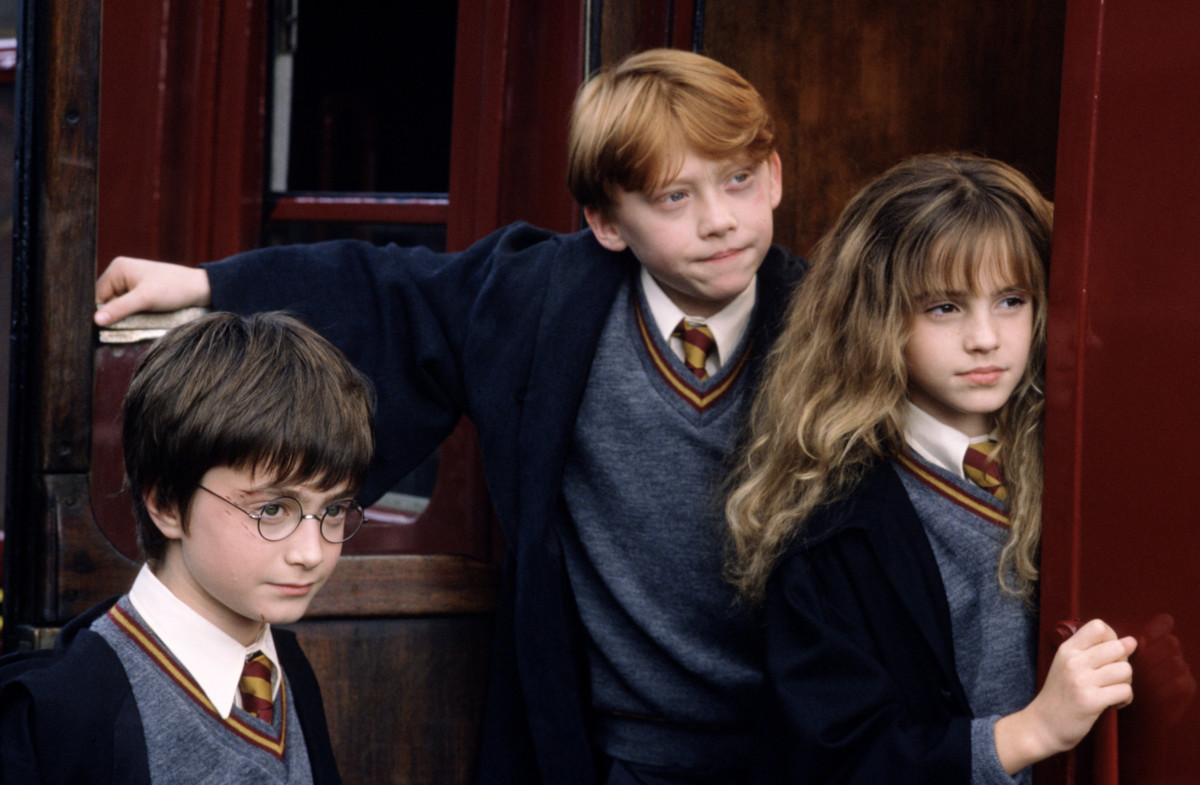 It's been 20 years since the first instalment of the Harry Potter film franchise was released to the world – and now, the cast are set to reunite in celebration.
The original cast of the Harry Potter series, including its three star leads – Daniel Radcliffe, who played the title character, Emma Watson, who played Hermione Granger, and Rupert Grint, who played Ron Weasley – are set to reunite for a one-off TV special that will air on HBO Max on New Year's Day.
The trio will join American filmmaker Chris Columbus to discuss the film franchise, and explore their creation in depth.
The special was announced yesterday exactly 20 years on from the US release of the first film, Harry Potter And The Philosopher's Stone, on 16 November 2001, and HBO Max said that Potterheads will be invited "on a magical first-person journey through one of the most beloved film franchises of all time".
A 52-second trailer was also released yesterday, featuring clips from several Harry Potter films and promising that "the legendary cast" would return "to where the magic started".
The trailer understandably set social media alight, and has been racking up millions of views.
As well as the franchise's three lead stars, the TV special will also include Helena Bonham Carter, Robbie Coltrane, Ralph Fiennes, Jason Isaacs, Gary Oldman, Imelda Staunton and Tom Felton – who all played key characters in the series – and "many more" stars too.
Speaking ahead of the reunion, Executive Producer Casey Patterson said: "There's magic in the air here with this incredible cast, as they all return home to the original sets of Hogwarts, where they began 20 years ago.
"The excitement is palpable as they prepare to take their fans on a very special and personal journey, through the making of these incredible films."
Several of the franchise's stars have also shared their excitement about the announcement of the reunion on social media, including Tom Felton and Matthew Lewis – who played Draco Malfoy and Neville Longbottom, respectively.
But the biggest tribute to the film's 20-year anniversary came from Emma Watson, who shared a lengthy Instagram post to promote the special.
She said Hermione Granger is her "favourite fictional character of all time".
"I am proud not just of what we as group contributed as actors to the franchise but also as the children that became young adults that walked that path. I look at my fellow cast members now and I am just so proud of who everyone has become as people. I am proud we were kind to each other that we supported one another and that we held up something meaningful," Watson added.
Return to Hogwarts will be released on 1 January 2022.
Featured Image – Warner Bros.