Trending
Daredevils raise £36,000 for Manchester charity in the city's biggest abseil ever
105 brave individuals abseiled down the 26-storey One Regent Tower in Castlefield to raise funds for We Love MCR Charity.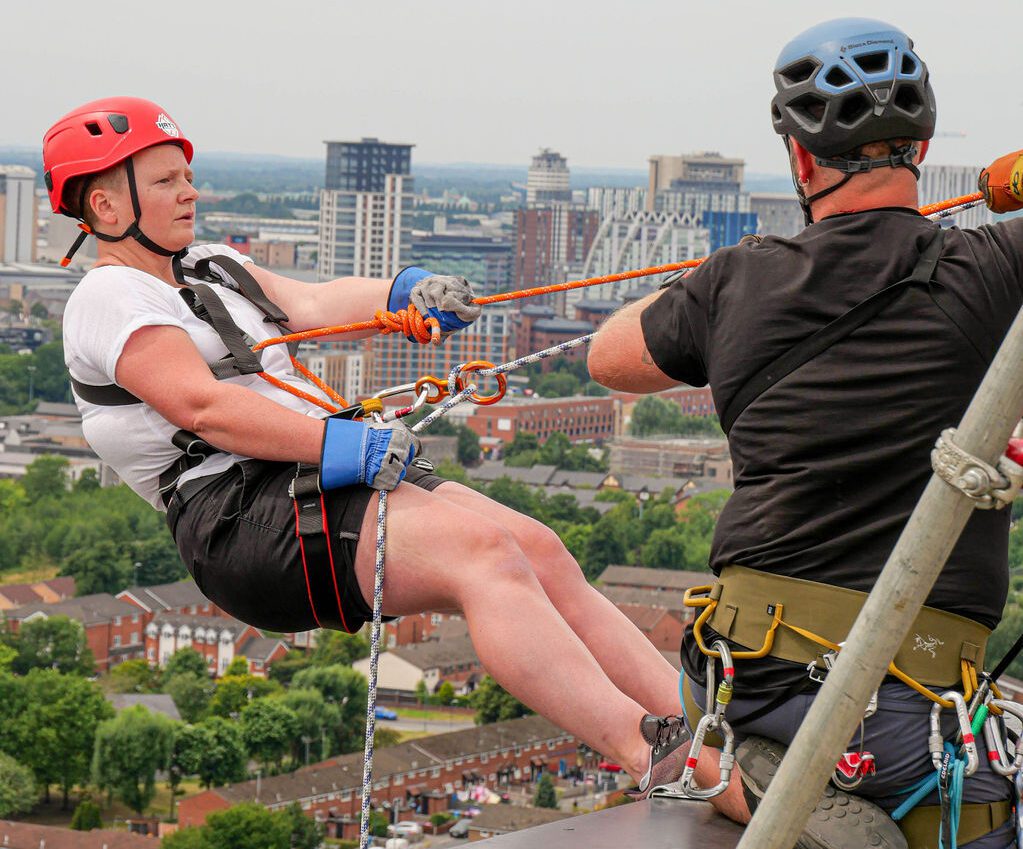 An incredible £36,000 has been raised by a group of daredevils this past weekend for one of Manchester's most iconic charities.
It certainly wasn't for the faint-hearted or those with a fear of heights, but last weekend, over 100 brave individuals decided to properly test their mettle by abseiling off one of the city's tallest residential skyscrapers, the 26-storey One Regent Tower in Castlefield – and it was all for a brilliant cause.
As mad as it sounds, these daring Mancs took on the task with the goal of raising as much money as possible for one of the city's longest-standing charities, We Love MCR Charity (WLMC).
It was part of the charity's 2022 'Challenge Event Series'.
The abseil was just one of a set of mind-over-matter challenges that have been, and will continue to raise vital funds for the charity's work supporting Manchester's communities and young people.
Given that people love to test themselves, and the fact that abseils are normally done by mountaineers and not in the heart of city centres off multi-storey skyscrapers, the demand to take part was high and places ran out really quickly – but in the end, a total of 105 people completed the challenge on both Saturday and Sunday, with a number of notable names taking part.
The Lord Mayor of Manchester, Donna Ludford, and Deputy Lord Mayor, Yasmine Dar, were two of the famous faces to complete the challenge, as well as Leader of Manchester City Council, Bev Craig.
The staggering 26-storey challenge was officially the biggest top-to-bottom abseil in Manchester history.
Footage and pictures from the events not only show how incredible Manchester's skyline is from the One Regent roof, but also just how daring the challengers actually were to take part.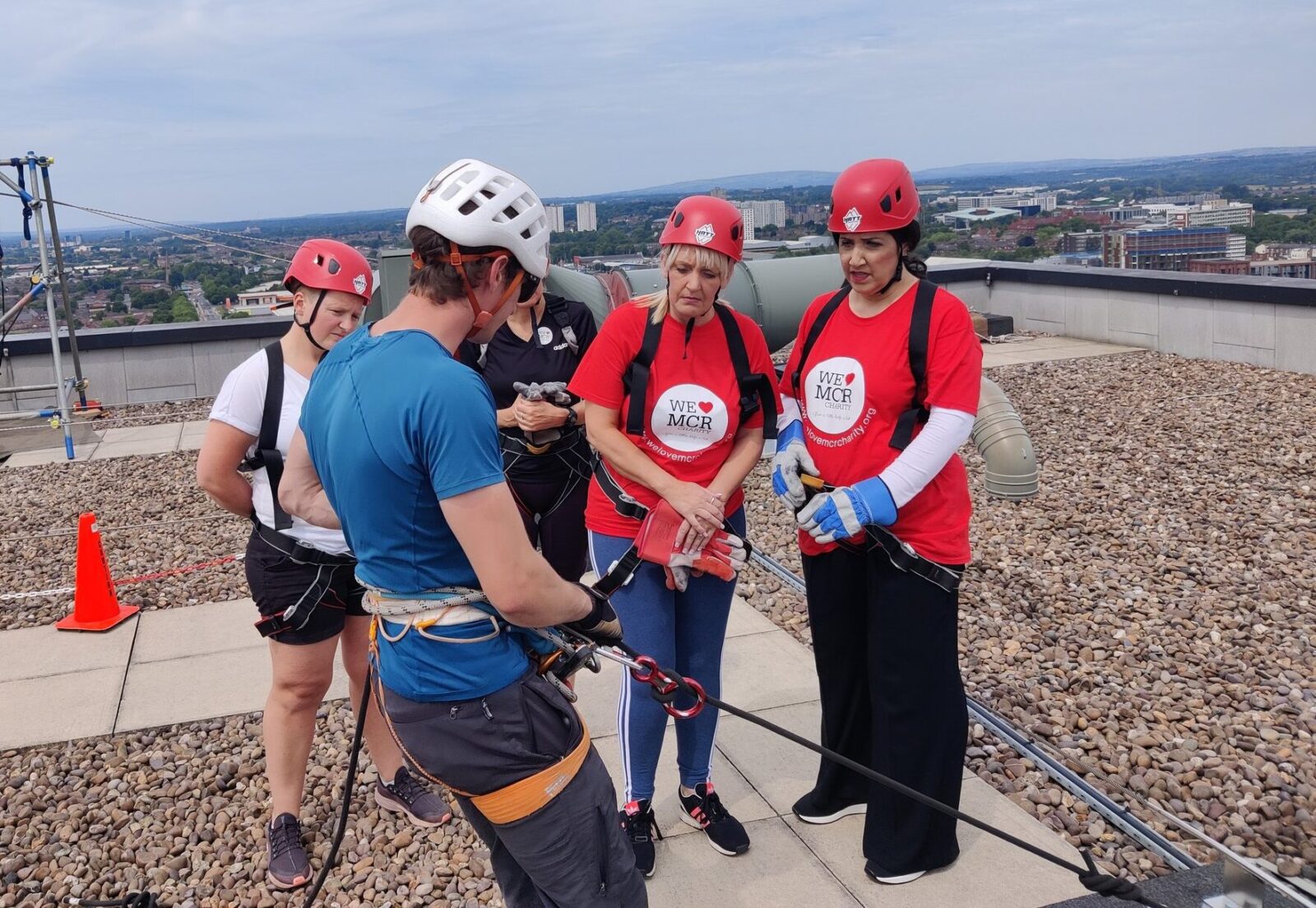 Although the charity only set a fundraising target of £30,000 for the challenge, this has already been smashed, with a whopping £36,000 raised by the daredevils' impressive efforts, and the total continuing to rise by the day.
Just like all the other events in the 2022 'Challenge Event Series', We Love MCR Charity says that all the money raised from the abseil will go directly towards its two flagship funds – the Stronger Communities Fund and Manchester's Rising Stars Fund, which are all about empowering local community projects, and helping to change the lives of ambitious, but sadly disadvantaged, young Mancunians.
Read more: Three success stories since the launch of We Love MCR Charity's 'Rising Stars' fund
You can find out more about We Love MCR Charity and its different funds on its website here, and follow the charity on Twitter for news on the next challenge in 2023.
Featured Image – Dylan 4 Photography (via WLMC)