Trending
Did you know you can now see the messages on the Marcus Rashford mural up close on Google Street View?
The mural was covered with thousands of heartfelt messages of support after it was defaced following the Euro 2020 final.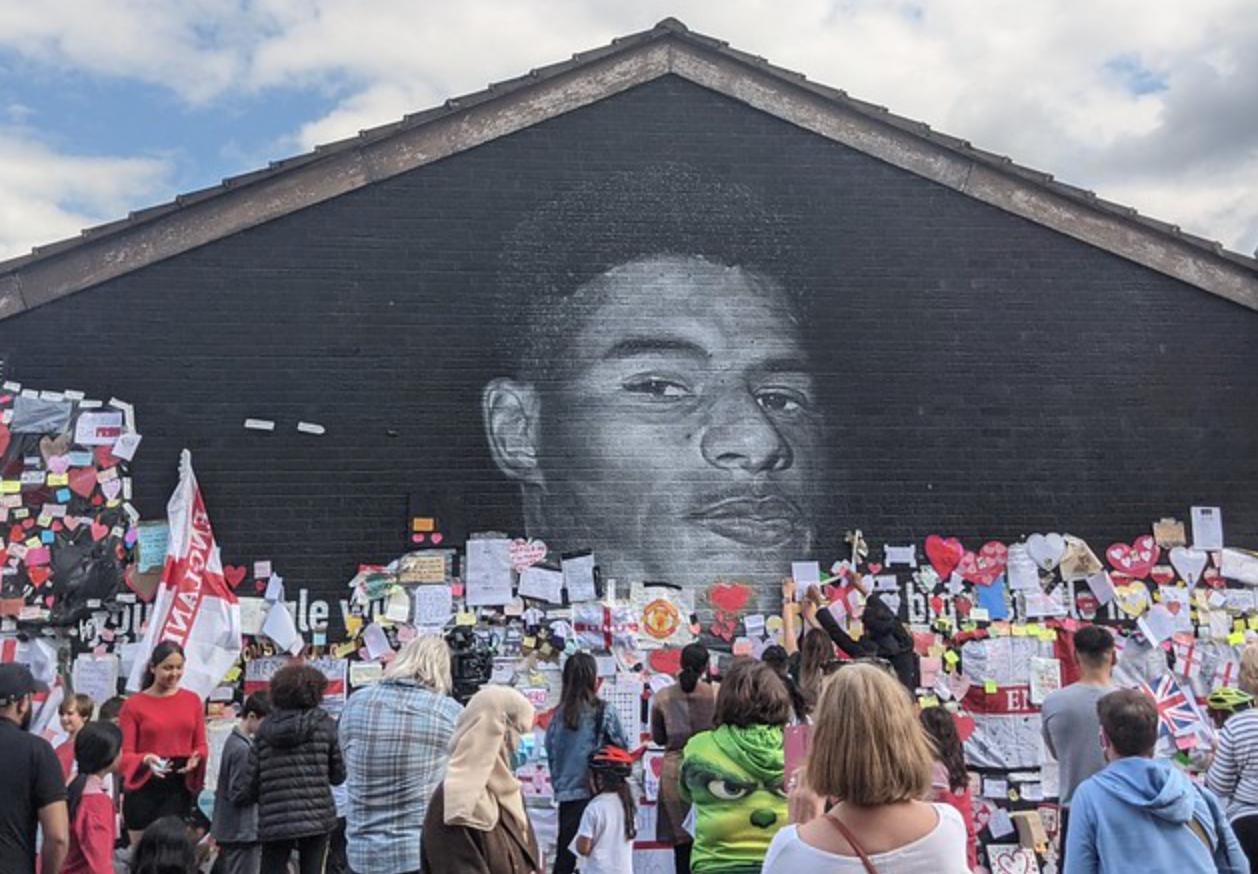 Google has honoured the Marcus Rashford mural for Black History Month by including up-close images all the messages of support on its street view function.
Those who use the street view function can now get read all the artefacts and messages left over the summer and relive the outpouring of public support.
The Akse-created mural – which is part of the Withington Walls project – is dedicated to the Manchester United and England star in recognition of his ongoing work to eradicate child food poverty and inequality, but it was abhorrently defaced shortly following England's loss to Italy in the final of Euro 2020 on Sunday 11 July.
The mural was later covered with thousands of heartfelt messages of support from members of the public, before Akse P-19 repainted his monochrome depiction of Rashford.
Thousands of people from all over the UK visited the mural to read the messages.
But now, Google's initiative on Street View ensures that the messages of support will continue to be seen and appreciated in their original form.
Rashford praised the move by sharing the news on Twitter: "Really cool, thank you Google".
Manchester City Council announced its plan to preserve the messages back in July – with every note collected by Manchester Art Gallery and Central Library Archives+.
Wherever possible, the messages were removed individually, but due to the amount of adhesive tape that has been used to fix tributes to the mural, whole sections had to be lifted and packed on site, and then carefully separated later.
After their removal, all the messages were transported to Central Library's archives department for safekeeping.
It was hoped that by preserving the messages, they can be made available for education and public display in the future as an important and permanent reminder of just what a significant moment in the city and country's cultural history it had been.
Featured Image – Dunk / Flickr