Trending
Doctor's powerful post goes viral after showing 'what broken looks like'
It's just one of the 100 photos making up the National Portrait Gallery's 'Hold Still' project 2020.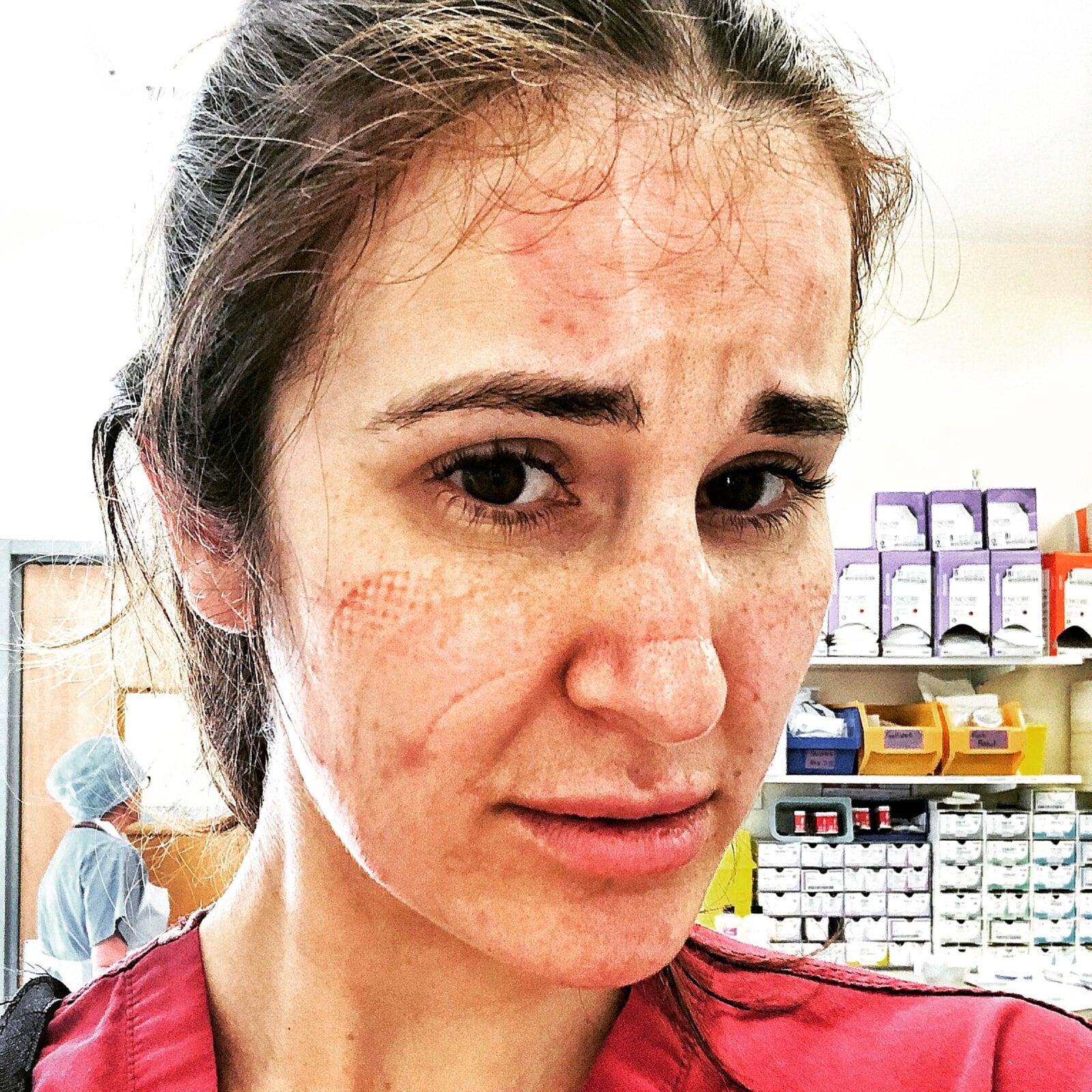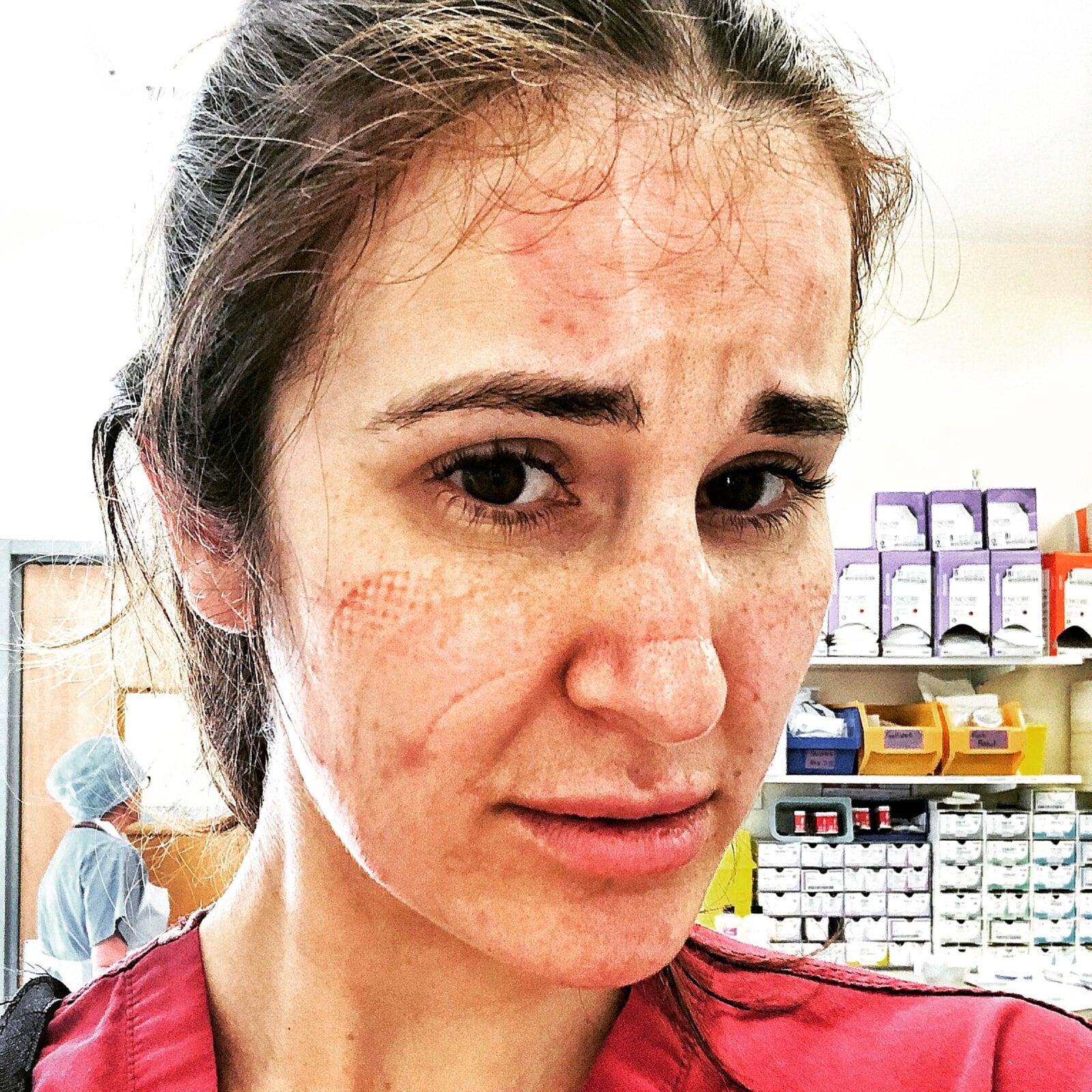 A harrowing photo showing the reality of working as a doctor during the coronavirus (COVID-19) pandemic has gone viral online.
Ceri Hayles – a doctor from Bridgend in South Wales – shared a photo of herself looking visibly exhausted after removing her Personal Protective Equipment (PPE), with her face bearing the marks and indentations of wearing a mask and visor for a prolonged period of time.
The powerful photo has been included in the National Portrait Gallery's Hold Still project.
In the accompanying description to the now-viral selfie as part of the photo project, Ceri Hayles said: "This is what broken looks like.
"This is operating for 3 hours in full PPE. This is dehydration. This is masks that make your ears bleed because the straps have slipped and you daren't touch them. This is fighting an invisible enemy that becomes more visible each day.
"This is a face I never thought I'd show the world, but one which I wear more and more.
"I took this photo to have as a reminder of how far I'd been capable of pushing myself when I needed to. I sent it to my family to tell them what a hard day it had been and they were all so shocked by it. The person they know as being so well put together, always wearing a smile, was not the person they saw that day.
"Looking back on it now, I feel immensely proud of the commitment shown by myself and my colleagues to provide safe care for patients, even in the depths of a pandemic.
"We still wear full PPE for all of our cases, and you never get used to it, but I know we'll keep doing it for as long as it is needed."
Ceri's photo is just one of 100 photos making up the National Portrait Gallery's Hold Still project, which aims to create a unique collective portrait of the UK during lockdown.
There are also a few local heroes from Greater Manchester featured in the project too.
Anthony Owens and his staff volunteered their time to deliver meals to members of their local community entirely for free and in total across two sites, over 2,000 meals were delivered to the vulnerable in Middleton, Mossley and surrounding areas.
The famous and much-loved 'Stockport Spiderman' has also quite rightly made his way onto the list after raising over £60,000 for NHS Charities Together during lockdown.
Robert Coyles' photo of his partner and young son appreciating their time spent in the garden in Sale also made the cut.
You can view all of the photos in the National Portrait Gallery's Hold Still project here.