Trending
Domino's launches new 'big brekkie' pizza with sausage, bacon, and your choice of sauce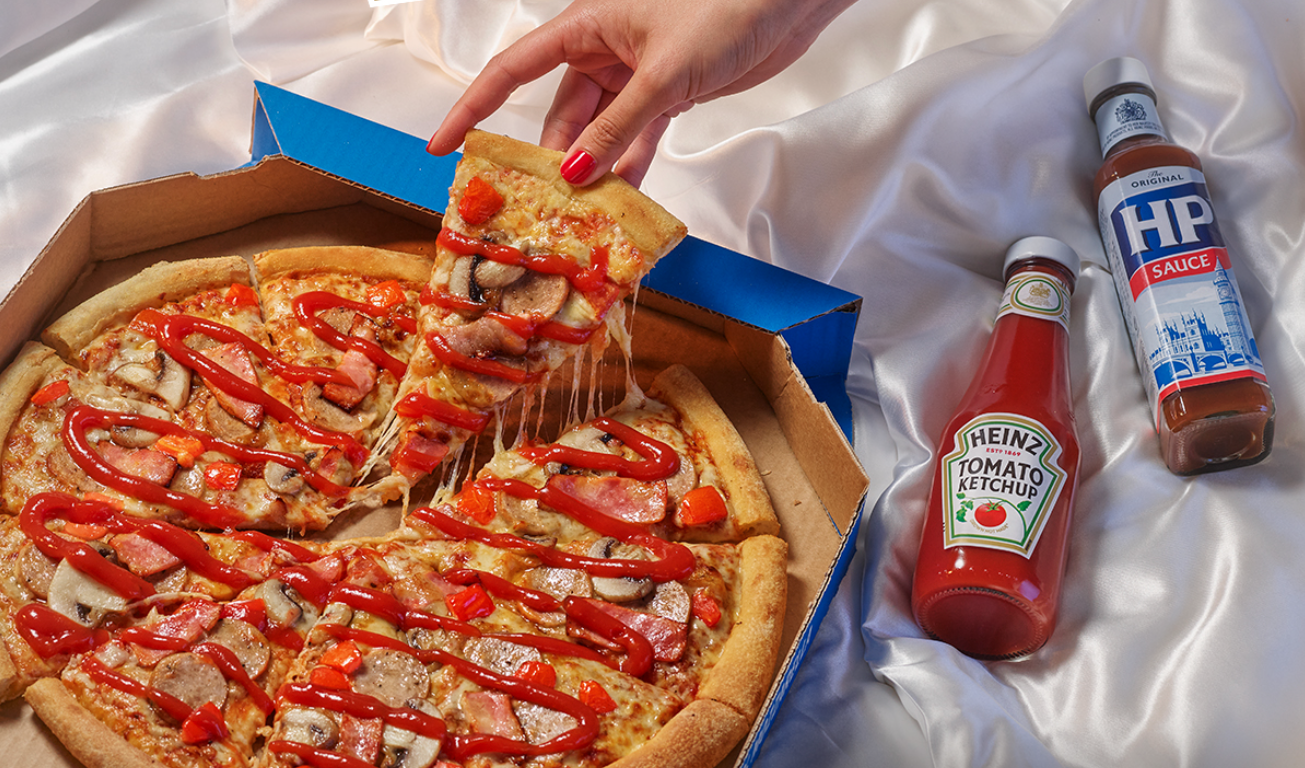 Domino's has joined forces with Heinz for the creation of a brand-new pizza special that's inspired by the most important meal of the day.
Over the years, Domino's has cemented itself as being a go-to takeaway option for hungry people right across the UK, but now, the much-loved pizza company is clearly aiming to cure hangovers and take the breakfast world by storm while they're at it – and so, has teamed up with Heinz especially for the occasion.
Introducing the 'Domino's x Heinz Big Brekkie Pizza'.
Inspired by the beloved Full English fry up, the limited-edition Big Brekkie Pizza is on the original Domino's tomato base, and then it comes topped with Cumberland sausages, bacon, mushrooms, chopped tomatoes, mozzarella cheese, and your choice of two classic Heinz sauces drizzled all over the top.
Whether you're a red or a brown sauce kind of person, you can pick from Heinz Tomato Ketchup or HP Brown Sauce to accompany your pizza.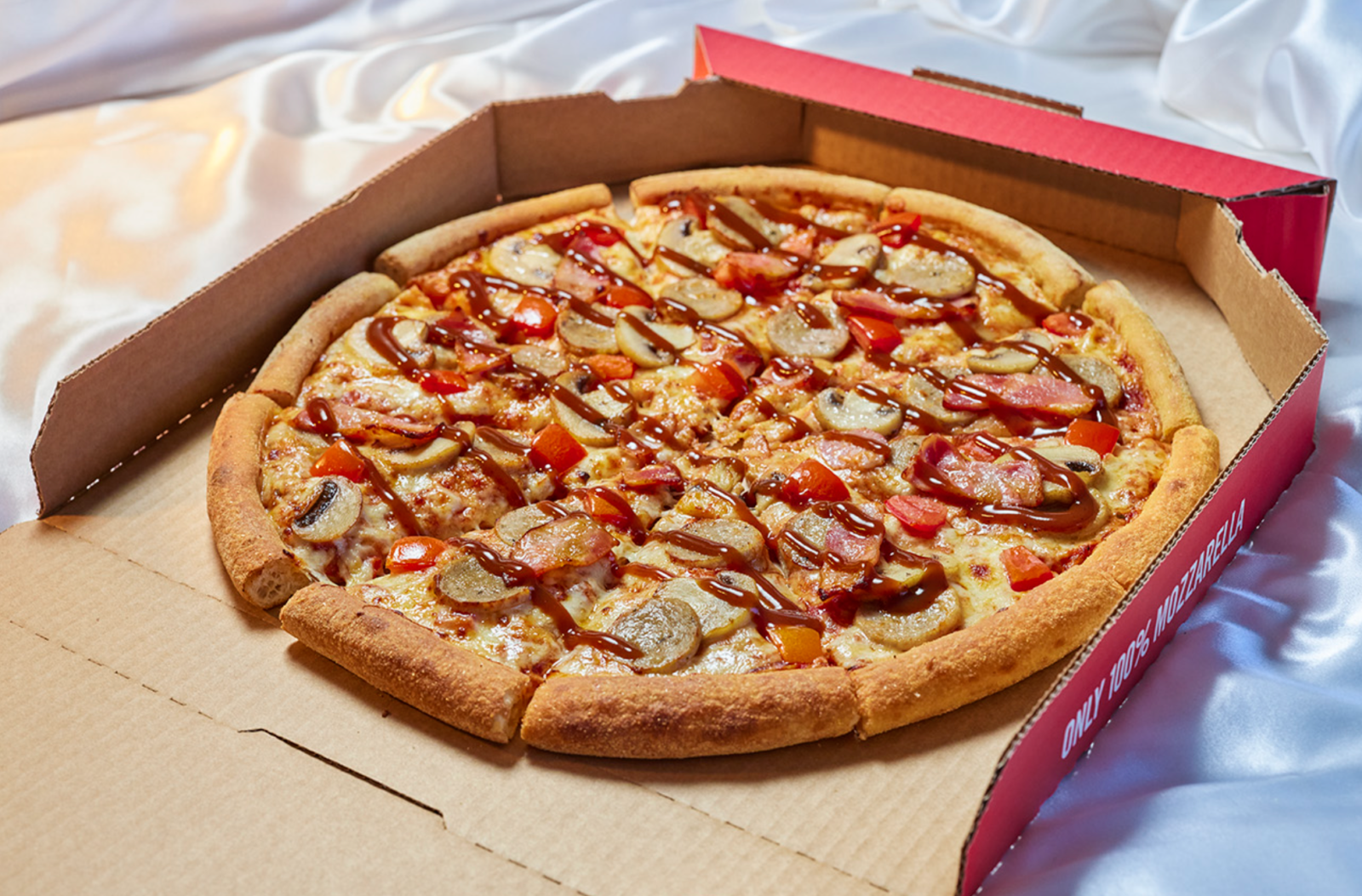 Domino's has admitted its newest creation is its "sauciest of pizza yet", and has revealed the collaboration with Heinz was in the making for well over a year – with the pizza company saying getting the toppings just right took some time.
Speaking on the launch of the new pizza creation, Chloé Schiltz – Brand Manager at Kraft Heinz – said: "Long has the nation debated on whether you put Heinz Tomato Ketchup or HP Sauce on your breakfast, and now, we can't wait to find out which of our sauces reigns supreme on Domino's Big Brekkie pizza."
The Big Brekkie Pizza is now available to order from Domino's branches nationwide, but some foodie fans aren't completely convinced by the new creation and have pointed out that a few breakfast staples seem to be missing as toppings.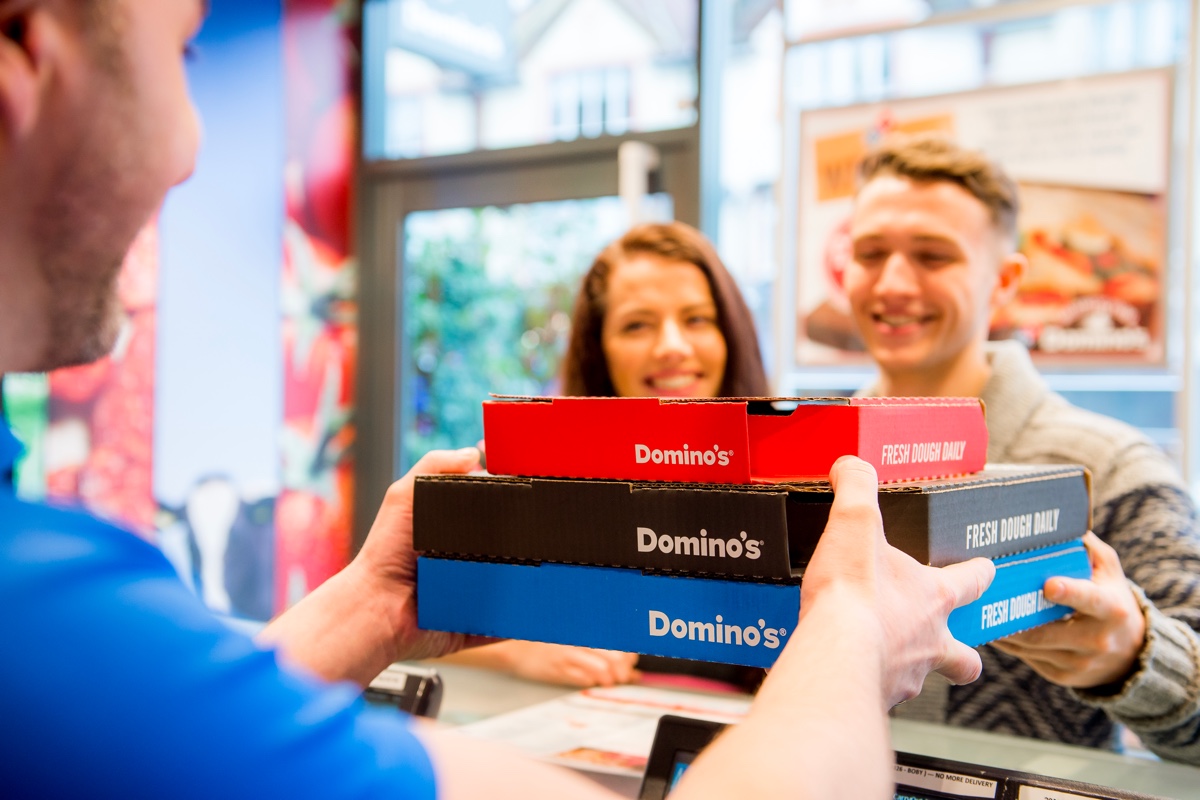 One person questioned on the Domino's announcement post on Facebook: "No hash browns, egg, black pudding or beans, so it's not a full breakfast pizza."
"They have every single one of these toppings all year every year, the only 'new' thing is the ketchup/brown sauce drizzle which you could easily do at home," another fan pointed out on Facebook.
And a third wrote: "Not breakfast without egg. Put an egg on it."
Featured Image – Domino's Pizza UK