Trending
Durex is recruiting condom testers – and will pay you £100 for the pleasure
Hard job...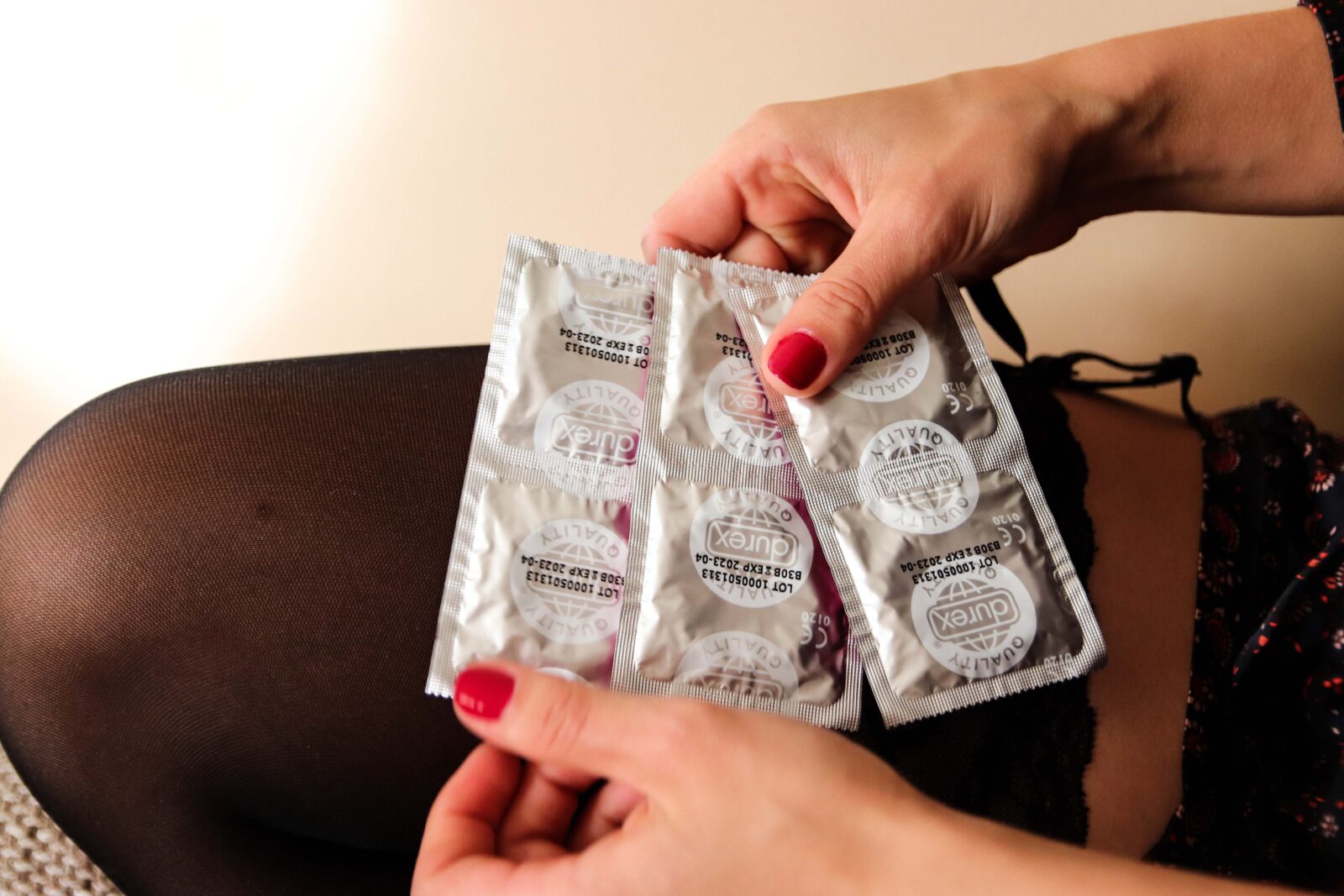 Durex is recruiting 50 condom testers across the UK, and will pay you £100 to put its newest condom through its paces.
The sexual wellbeing brand has found through new research that there's been a 24% rise in STIs in the UK year-on-year, yet two-thirds of sexually active singletons rarely use condoms.
So now Durex wants to prove that its newest condom – its thinnest and most innovative to date – won't reduce pleasure, by paying people to give it a test run.
The job (which is, thankfully, advertised as a remote position) will see Durex hire 50 members of the British public to test and review Durex Nude condoms.
Those wanting to apply can do so through Durex's Instagram page, and successful applicants will be sent a package that includes condoms, lube and a measurement guide, alongside a link to where to leave their review.
Durex wrote: "Fed up with condoms getting in the way of maximum sensation during sex?
"We have just launched our amazing DUREX NUDE range, our thinnest condom to date, designed to feel it all.
"We are so confident that it'll be the best condom you've ever tried that we want you to try it and then review it. In return, you'll receive a £100 voucher.
"Apply now by following @durex, then like and comment on this post. 50 lucky people will be chosen and sent instructions on how to review the condoms on the Durex website to receive their £100.
"Remote working is encouraged for this role.."
Nikki Hayward, category marketing manager for Durex, said: "At Durex, we know that pleasure is key when it comes to sex, which is why we've placed a great deal of focus on innovation, ensuring that our condoms increase the pleasure of sex, rather than inhibit it.
"After years of development, Nude, which is designed to feel it all is our thinnest condom yet, and comes in three fits to ensure there's an option to suit everyone.
"We're so confident that this condom will be a game changer when it comes to proving that condoms can actually make sex MORE enjoyable, that we're putting our money where our mouth is, and recruiting our very own team of paid condom testers from across the UK, who we're inviting to give honest and open reviews about their sexual experiences while using the Nude range."
Durex also found that the average sexually active UK adult has had sex on average 94 times in the past year, rising to 140 times for 18-34 year olds.
Read more
Featured image: Unsplash