Trending
Elon Musk says he's going to buy Manchester United, apparently
Could the world's richest man be buying one of the world's most famous football clubs?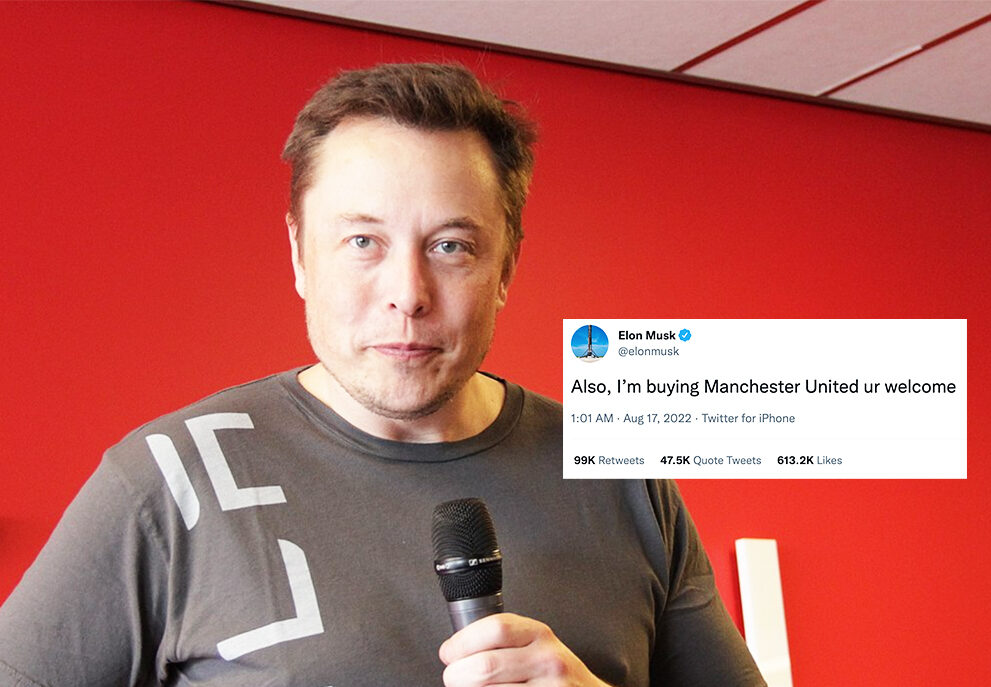 It might sound too bizarre to be true, or maybe it's completely plausible in the current world of football mayhem, but Elon Musk says he's going to buy Manchester United.
We're not kidding – the world's richest man wants to buy one of the world's most famous football clubs.
In what is news that no one really saw coming, the South African-born business tycoon with a net worth of US$242 billion, who is the CEO and owner of a handful of major companies like Tesla, SpaceX, and very-nearly but not-quite, Twitter, wants to get his hands on the club that's arguably in the most disarray in world football currently.
As many sports fans – and at this point, even people who don't know too much about football – across the globe will know, the red half of Manchester is going through a bit of a rough patch at the moment, and that's putting it lightly.
Read more: Manchester United announces Erik ten Hag will take over as manager
There is a great deal of anger across the board from fans, former players, and prominent TV pundits – including Gary Neville, who this week said the club is a "graveyard" and likened it to a school in "special measures" – being publicly expressed, with the majority of it being directed towards the club's American owners, The Glazer family.
The Glazers took over the club in 2005, and it's been a rocky relationship since then.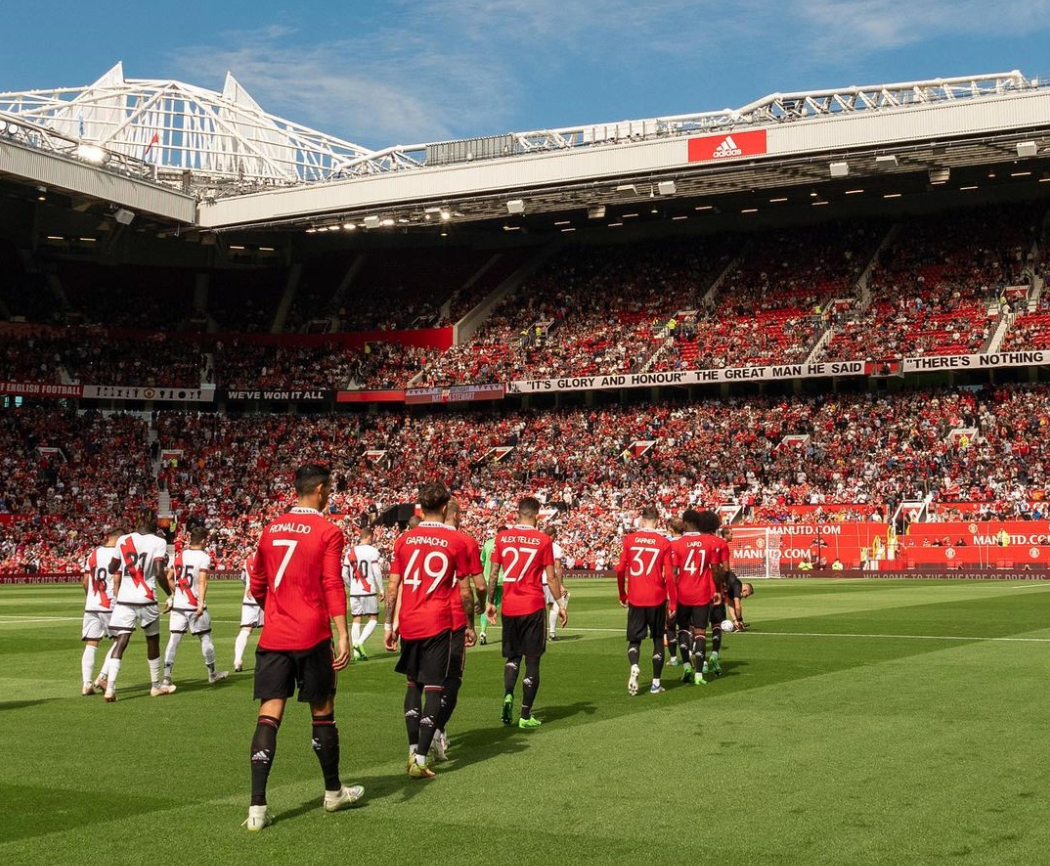 In the 17 years following the takeover, the club has seen immense success in the Premier League and the Champions League, but has very-prominently been in decline since Sir Alex Ferguson retired as manager in 2013, and there have been multiple protests against the Glazers' ownership in recent years – including one in May 2021 which caused a match against Liverpool to be postponed, and several over the club's involvement in the proposed European Super League.
With debt ever-increasing, the team at the bottom of the Premier League table, star player Cristiano Ronaldo potentially exiting before the transfer window closes, and not much news of new signings through the door, it's been a painful start to the 2022/23 season for United and new manager Erik ten Hag.
Read more: BBC apologises on air after trainee puts 'Manchester United are rubbish' as live news update
And on top of that, the team lost 4-0 to Brentford away this past weekend.
So, what could possibly fix this situation? Who could be the saviour of the club that fans are so adamant needs saving? Step forward, Elon Musk.
In a stream of consciousness on Twitter that's come to be pretty typical of the billionaire enigma, after bizarrely explaining that he "supports the left half of the Republican Party and the right half of the Democratic Party", Musk just thought he'd throw it out there that he's "buying Manchester United" – and it understandably sent a lot of fans into pandemonium.
The tweet went on to amass well over 600,000 likes and retweets, with thousands of confused fans questioning whether or not it's actually true and if he fancies committing to that promise.
It turns out, he didn't really mean it.
When asked "are you serious?" by Tesla Owners Silicon Valley (@teslaownersSV), Musk responded that it was part of a "long-running joke".
He explained: "No, this is a long-running joke on Twitter. I'm not buying any sports teams," before following up with: "Although, if it were any team, it would be Man U. They were my fav team as a kid."
Oh well, the hope of a fresh start was nice while it lasted.
Featured Image – Wikimedia Commons