Trending
Everyone is making the same joke about a new billboard in Piccadilly Gardens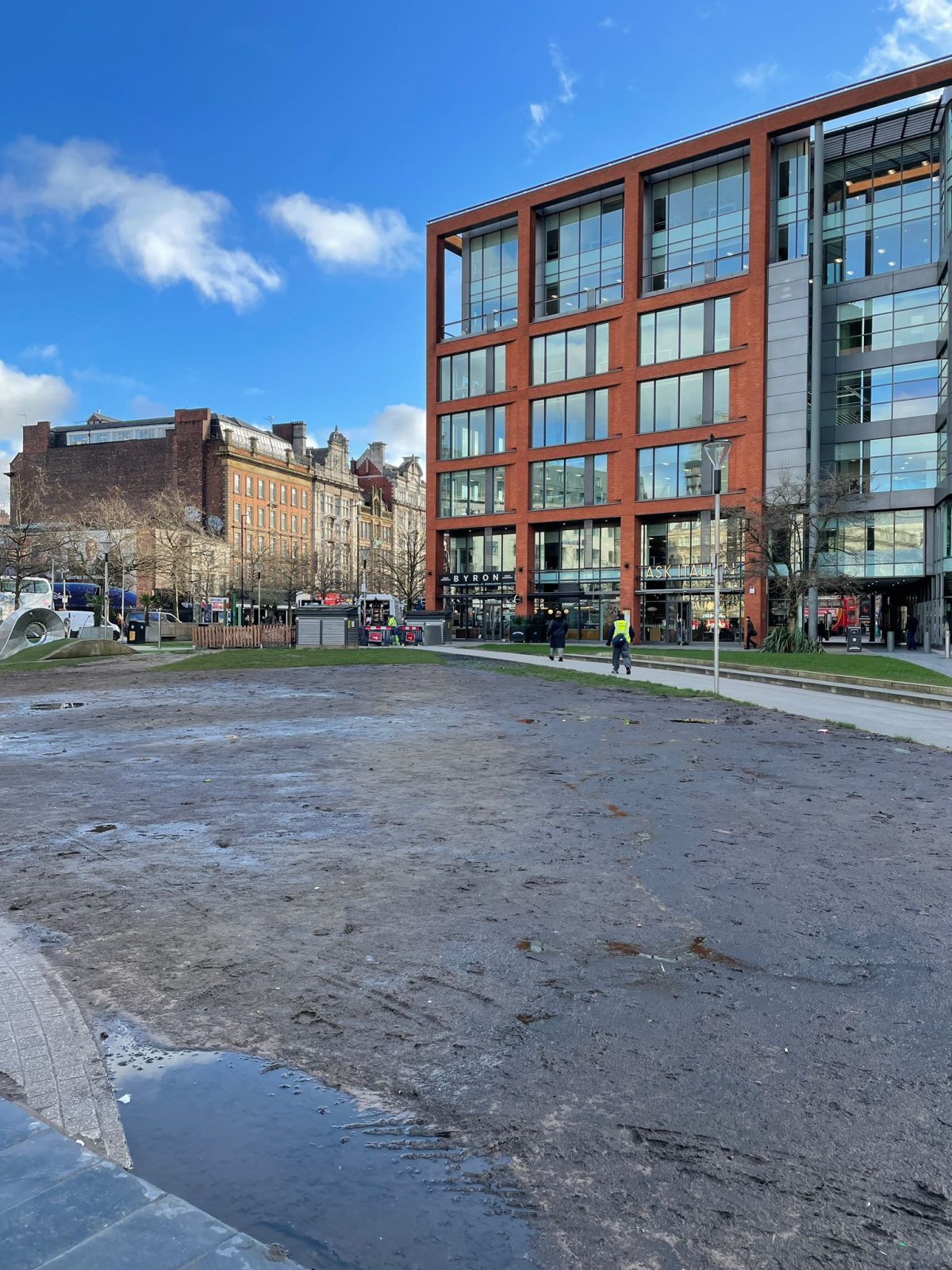 A huge new advertising billboard has appeared in Piccadilly Gardens – and its ironic message hasn't been lost on Mancs.
The massive advert for Magnum ice cream was unveiled over the weekend, standing several storeys high on Piccadilly.
Alongside a photo of a chocolate Magnum lolly, the advert declares: "The only thing that can make lying on Piccadilly Gardens even better."
Although it is one of the city centre's largest public spaces, the area is more well-known for its high crime rate than its sunbathing opportunities.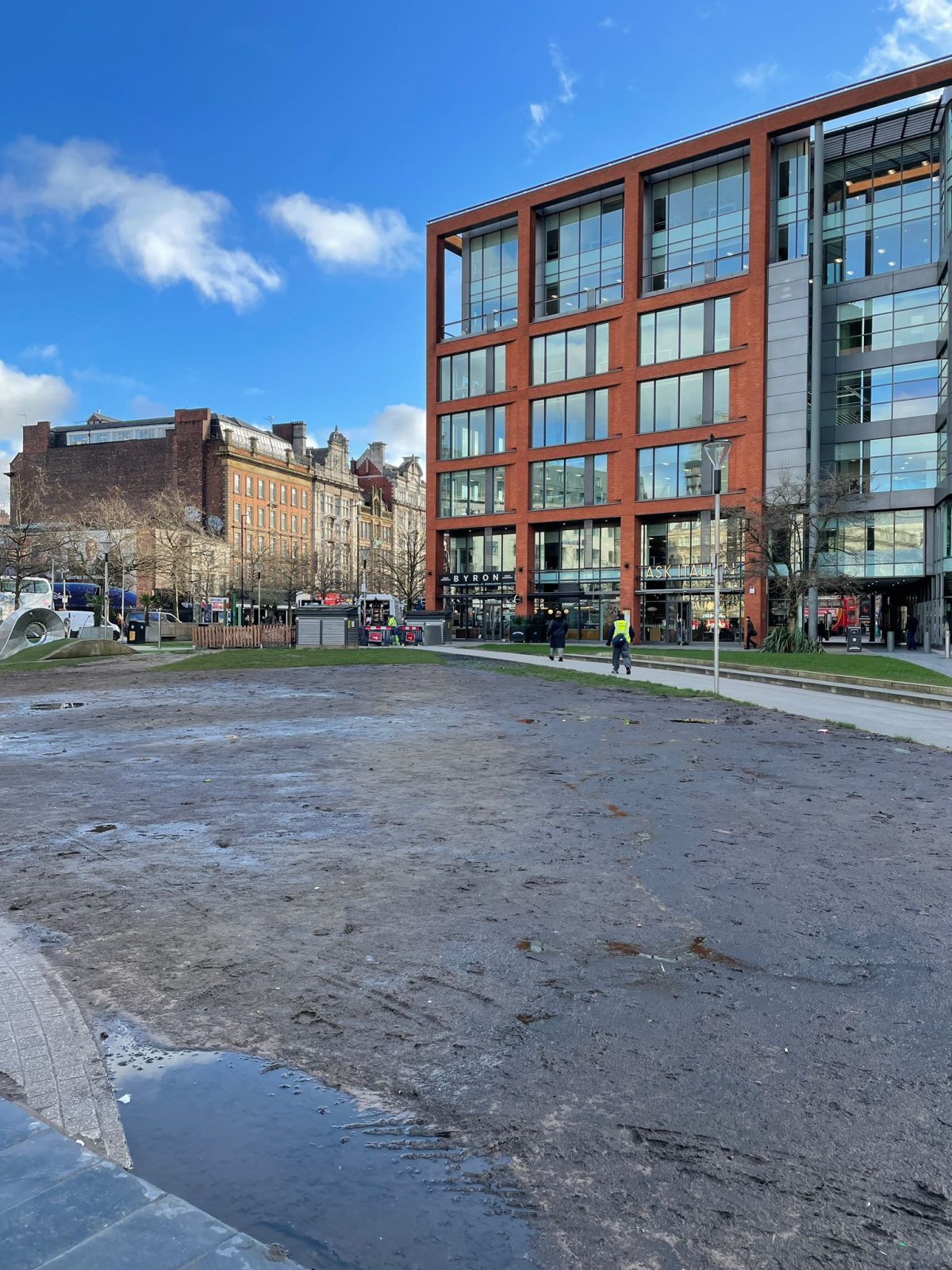 The central 'gardens' have been left with barely any grass after a miserable winter and a huge volume of footfall during the Christmas Markets.
Piccadilly Gardens is notorious for drug dealing too, and has become a hotspot for Spice, a synthetic cannabinoid nicknamed the 'Zombie drug' because of the catatonic state it leaves users in.
Even in sunny weather, you'll find more pigeons scratching through the mud than you will locals relaxing on the lawns.
Mancs have been quick to point out the oversight in the advertising from Magnum since The Manc shared a video of it this afternoon.
One person said: "The only time you lie down in Piccadilly Gardens is when you have been stabbed."
Another wrote: "Who better to share a magnum with than Dave the rabid pigeon."
Someone else commented: "Presumably the Magnum also contains a tetanus shot."
Read more: Manchester's first dedicated Japanese sake bar is opening on Oxford Road
The majority of people have been making Spice-related jokes though.
One person quipped: "Didn't realise they made spice flavoured Magnums."
Another said: "Nice Spiced magnum in the p*ssin rain!"
And one poor visitor commented: "Went to work in Manchester, spent my dinner hour eating my lunch in Piccadilly gardens went back to work fuming that they didn't pre-warn me that I'd be surrounded by spice heads. Never again."
Featured image: The Manc Group