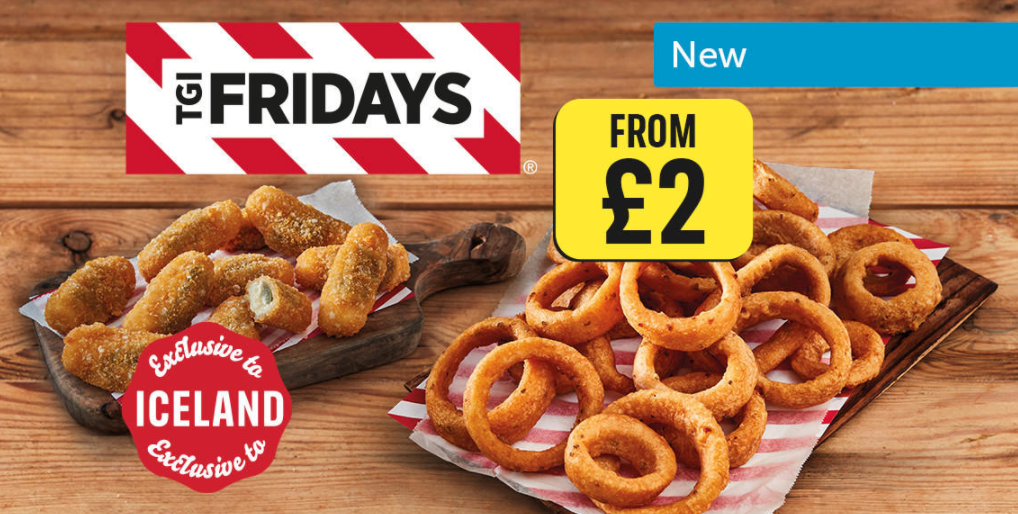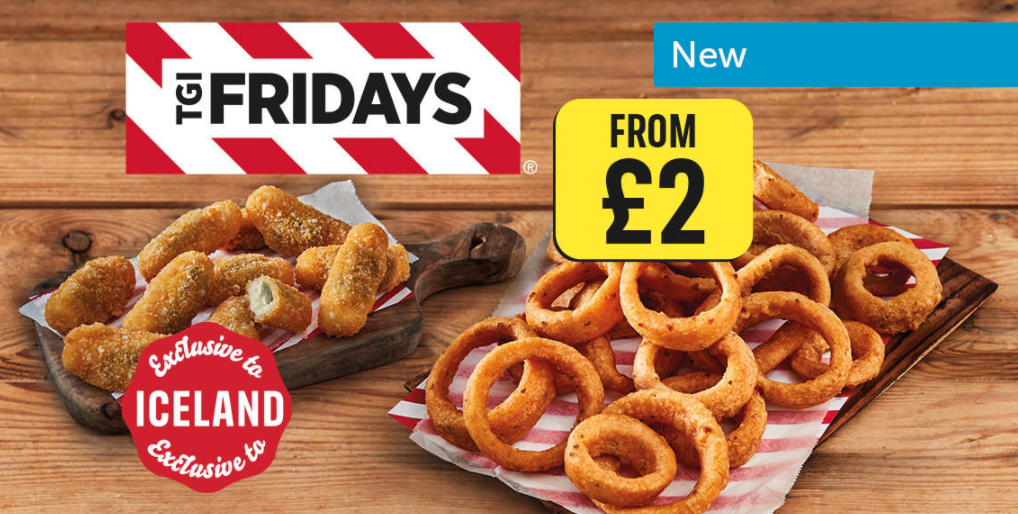 Iceland has teamed up with TGI Fridays to offer food fans the chance to enjoy all their favourite dishes at home from just £2.
You can now get that Friday feeling from the comfort of your own home any day of the week.
Popular American-inspired chain TGI Fridays is renowned for its flavoursome food, tempting desserts, and great atmosphere, and now thanks to this collaboration with the frozen food specialist supermarket, customers can shop the exclusive range both in stores and online.
With a total of 11 products to choose from, the new range features everything from Boneless Chicken Wings and BBQ Ribs, to New York Cheesecake and Chocolate Brownies.
Iceland x TGI Fridays
TGI Fridays Boneless Chicken Wings 400g – £3.00
TGI Fridays Loaded Bacon & Cheese Skins 252g – £2.00
TGI Fridays Cheese & Bacon Warrior Fries 490g – £2.50
TGI Fridays Chilli Beef Fries 500g – £2.50
TGI Fridays Brownie Obsession 400g – £2.00
TGI Fridays Jalapeño Cheese Bites 200g – £2.00
TGI Fridays Cajun Onion Rings 475g – £2.00
TGI Fridays Fridays BBQ Ribs 560g – £3.00
TGI Fridays Mozzarella Sticks 240g – £2.00
TGI Fridays Fridays Wings 600g – £3.00
TGI Fridays New York Cheesecake 450g – £2.00
Eagle-eyed shoppers over at the popular food spotting and reviewing Instagram account @newfoodsuk shared promotional images of the new range in post yesterday afternoon, and with it amassing thousands of likes and comments in just a few hours, it's no surprise that people are getting giddy over them.
The new Iceland x TGI Fridays range is available in stores and online now.
If you are planning on heading to Iceland to get your hands on the new TGI Fridays range, then it's advised that you always check the opening times of your local branch before making any trips.
You can do so via the Iceland store finder here.
___
The COVID-19 pandemic may have taken its toll on industries of all shapes and sizes over these past few months, but supporting local/independent business has never been more important than it is right now.
Do your bit – support local.
The Manc is #BuzzingToBeBack – find out more about eats in Manchester here.