Trending
Iceland has launched a 'Jubilee Lunch' range with street party food from £1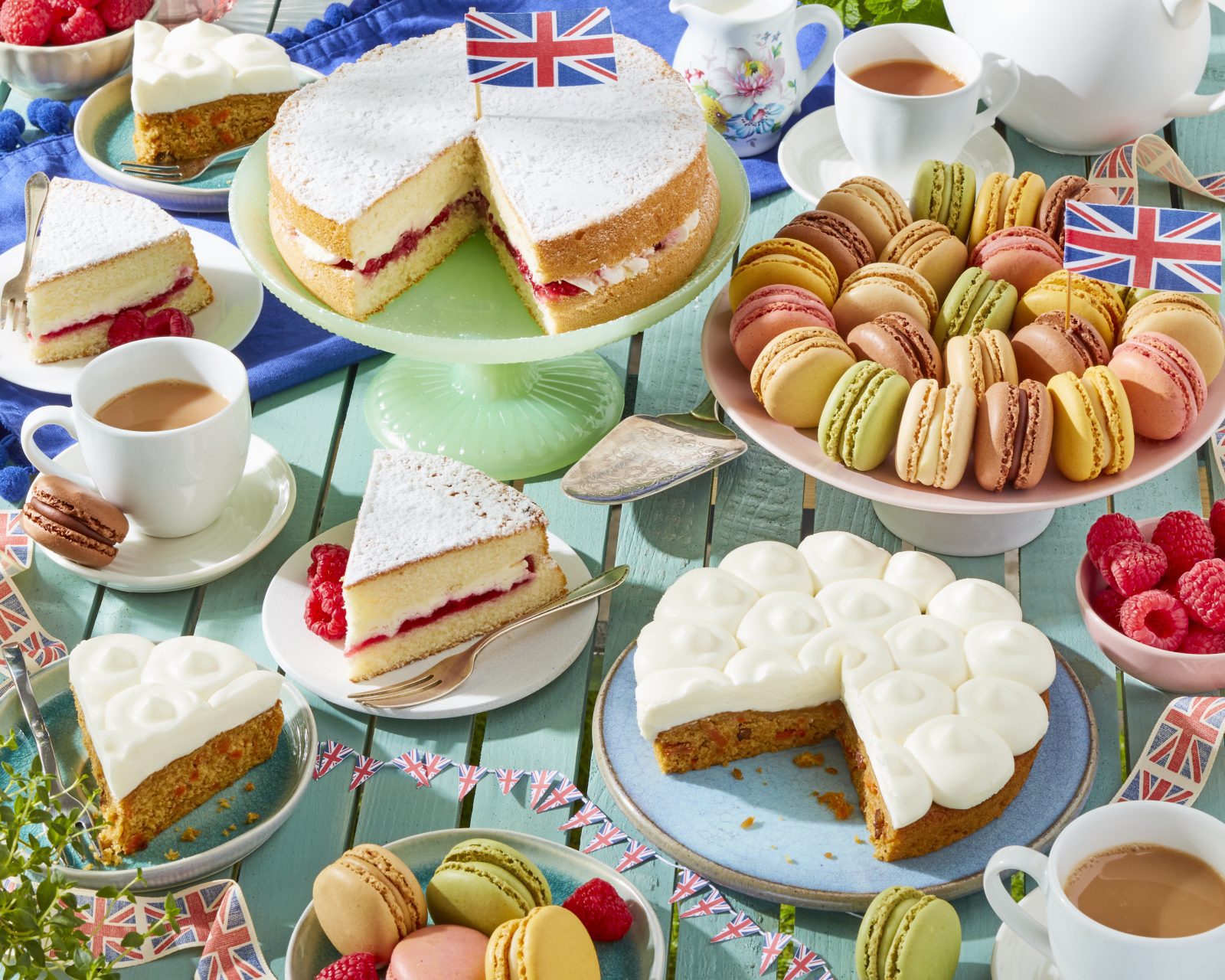 Iceland has launched a new street party food range ready for the Queen's Platinum Jubilee this summer, and there's some absolute bargains.
With Queen Elizabeth II set to mark her Platinum Jubilee from Thursday 2 June to Sunday 5 June 2022, making her the first ever British monarch to reach this milestone, and with the UK to get an extra bank holiday to celebrate, the frozen food retailer has partnered with The Big Jubilee Lunch to launch a huge new food range that'll cater for the anticipated celebrations up and down the country.
The Platinum Jubilee celebrates the Queen's Elizabeth's 70 years on the throne, and a remarkable seven decades of service to the British people.
She acceded to the throne in 1952 at age 25.
No matter the scale of celebrations you're planning for the extended weekend – whether it be a just a friendly cuppa with the neighbour, or the UK's longest street party – Iceland has said it plans to have all "communities covered" with a selection of tasty treats for the party table and a range of offers to make the most of.
Some of the party foods in the frozen food retailer's three for £5 offer include fan-favourites such as Sticky Chicken Skewers (£2), Mini Quiche Selection (£2), and Tempura King Prawns (£2), and themed treats like Jubilee Chicken Crowns (£3), and Luxury Coronation Chicken & Rice (£3).
The Coronation Chicken range also includes Snack Rolls (£2), Chicken Bites (£2), Chicken Sandwich Filler (£2), and Chicken Mini Fillets (£2).
The Big Jubilee Lunch Value Range also means that shoppers "won't need to break the bank to celebrate like a royal" as there's plenty of buffet food stapes included, such as pizzas, crisps, sweets, ice creams and ice lollies, soft drinks, and even street party decorations like bunting and table cloths – all starting from just £1 each.
Read more: You can now request to close your road for a Jubilee street party in Manchester this summer
To finish things off on a sweeter note, the Jubilee dessert range is made up of some absolute classics, such as Victoria Sponge (£2), Jubilee Macarons (£3), Celebration Carrot Cake (£2), Chocolate Gateau (£2), and Raspberry Cheesecake (£1).
The Big Lunch – which is ran by the charity Eden Project – is an annual get together that connects people that encourages friendlier, safer neighbourhoods where people start to share more, from conversations and ideas, to skills and resources, and, for some, it ignites a passion for doing more good things where they live.
Iceland is in its second year supporting The Big Lunch, and this year is "dedicated" to encouraging 1,000 of its stores to support chosen charity Action for Children and host Big Lunches as fundraisers.
You can find out more and shop the Jubilee Lunch food range on the Iceland website.
Featured Image – Iceland