Trending
Iceland launches 'weird' hybrid food range, including lasagne-filled Yorkshire puddings
'Just because they can doesn't mean they should'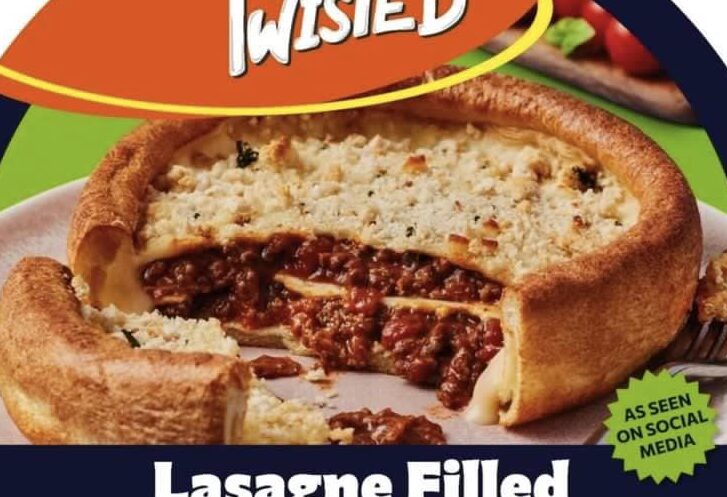 Iceland has launched potentially its most outrageous food range yet, in partnership with 'unserious food' platform Twisted.
The new range of 'flavour fusions' sees regular meals jammed together to create new hybrids, in what is basically a Frankenstein experiment for drunk food.
Perhaps the most eye-catching dish of the lot is a lasagne-filled Yorkshire pudding, where layers of meat and pasta are jammed inside a giant frozen Yorkie.
There's also things like cheeseburger kebabs, meat feast pasta with barbecue sauce, and Hunter's chicken waffle fries.
The bastardisation of lasagnes continues with a chicken tikka lasagne, which is topped off with Bombay potatoes.
You can even buy a footlong, XXL pigs-in-blanket, if you just desperately believe that normal pork-in-pork products are a bit lacking in length.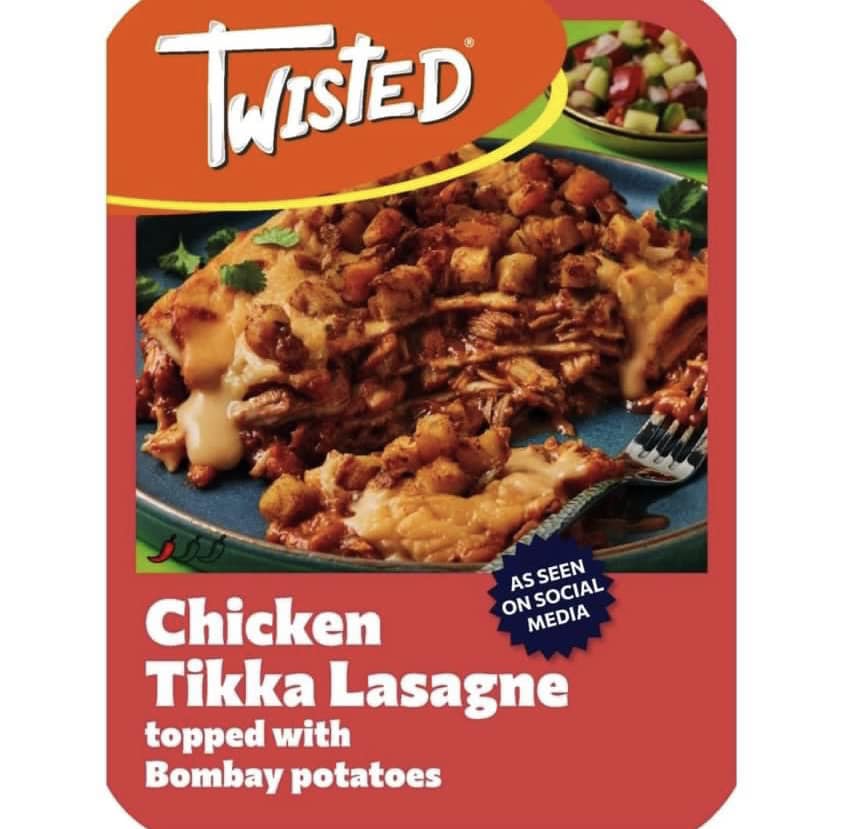 Iceland announced its collaboration with Twisted on social media, writing: "We are delighted to announce our partnership with food-obsessed pioneers @Twisted for this exclusive new range!
"These mouth-watering flavour fusions launch in-store & online at the end of the month."
The post was also shared by Instagram account NewFoodsUK, where thousands weighed in with their opinions, some saying it looked 'delicious' and others that it just looks a bit 'weird'.
One person said: "Just because they can doesn't mean they should."
Another asked: "What the f*ck iceland."
Someone else joked: "Whoever eats these needs jesus."
Several people have theories about who developed this recipes – including quite a few asking if Snoop Dogg was a secret partner…
Someone commented: "Must have been developed on a Friday afternoon when all the staff in the NPD test kitchen had been to the pub at lunchtime!"
One person said: "This is the kind of food stoners come up with, but I will be trying the hunters chicken waffle fries nevertheless."
Read more
Featured image: Iceland