News
Robots are now delivering Co-op shopping across Greater Manchester
It's part of the supermarket retailer's partnership with Starship Technologies and Trafford Council.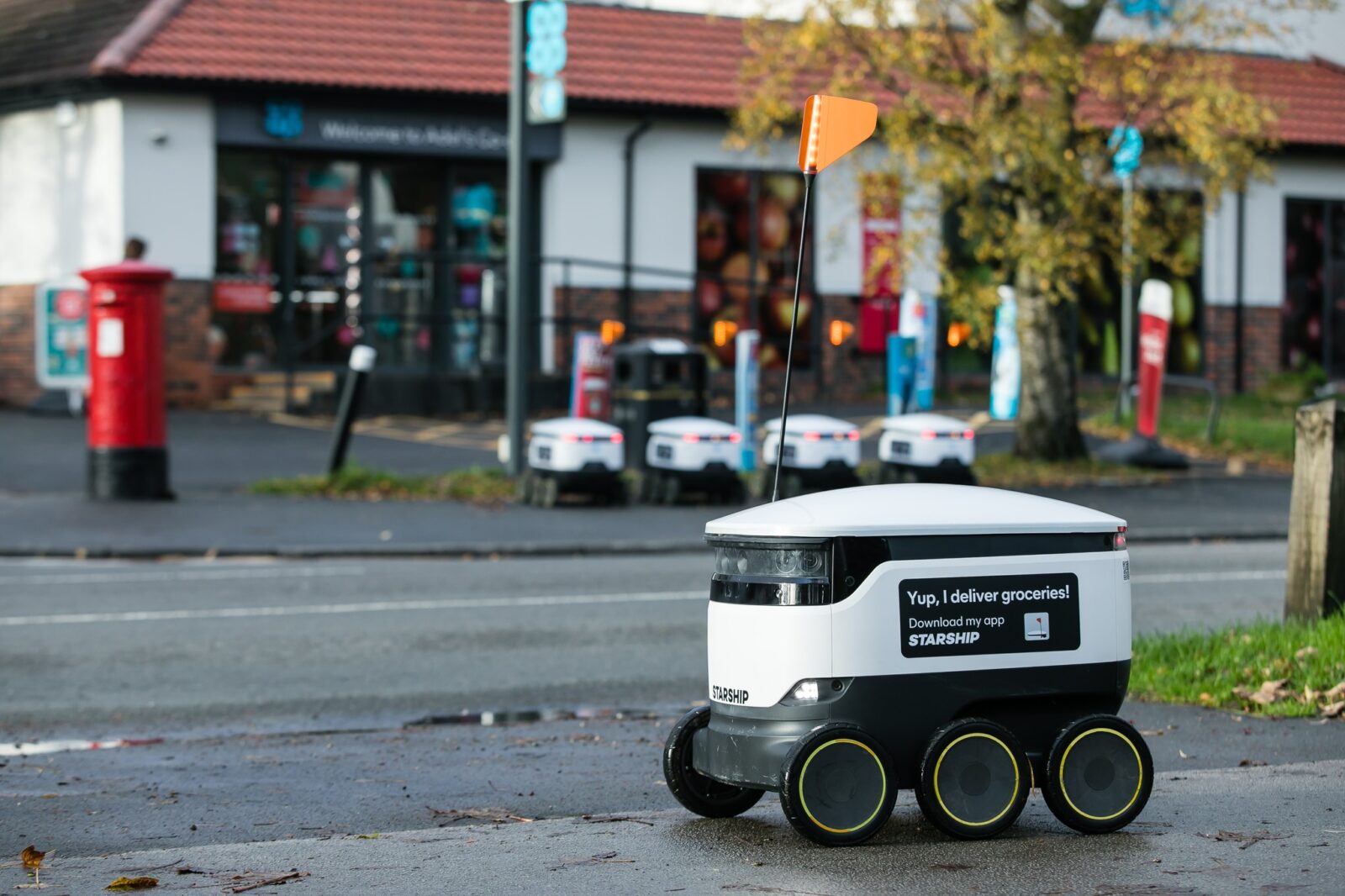 Residents in Greater Manchester will start to see little robots roaming the streets delivering Co-op groceries from this week.
Has the future arrived?
Already a familiar sight to those living in Milton Keynes, Northampton, Bedford, Cambridge, and Leeds, supermarket retailer Co-op has announced that robots have now officially arrived on the streets of our region, as it has extended its ongoing partnership with Starship Technologies, and has joined forces with Trafford Council to bring autonomous grocery deliveries to residents in Sale.
The futuristic service will initially be available to 24,000 residents across 10,500 households in the Trafford borough.
This means that, when you place an order through the Starship food delivery app – which is available to download on both iOS and Android – fresh groceries will be picked from two local Co-op stores, one on Washway Road and one on Coppice Avenue, and then delivered directly to your door on demand.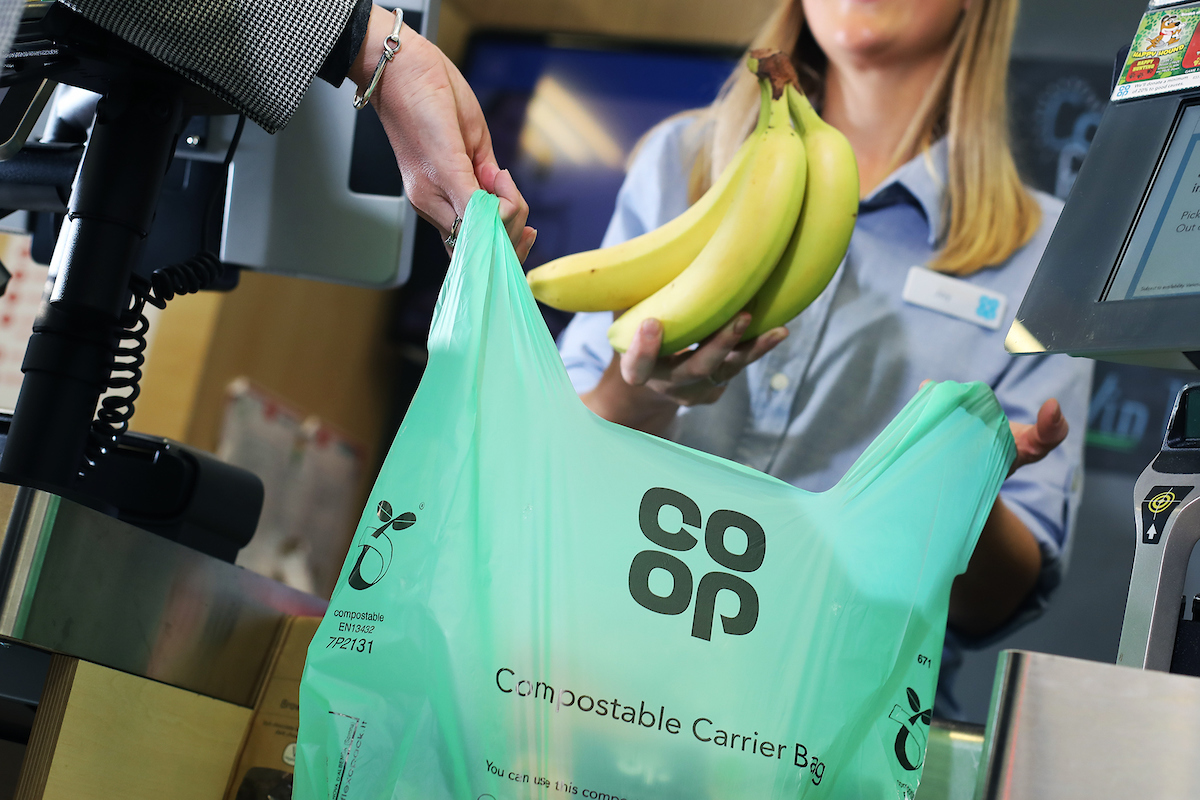 Starship's robots are battery-powered, lightweight, and travel at the speed of a pedestrian.
They use a combination of sensors, artificial intelligence, and machine learning to travel on pavements and navigate around any obstacles, while their computer vision-based navigation helps them map their environment to the nearest inch.
But how exactly does the delivery service work? Well, it's actually pretty simple – first, you'll get to choose from a wide range of Co-op grocery items, then pick a delivery time from the schedule, before "dropping a pin" to show where you want the delivery to be sent and watching the robot travel in real-time on an interactive map.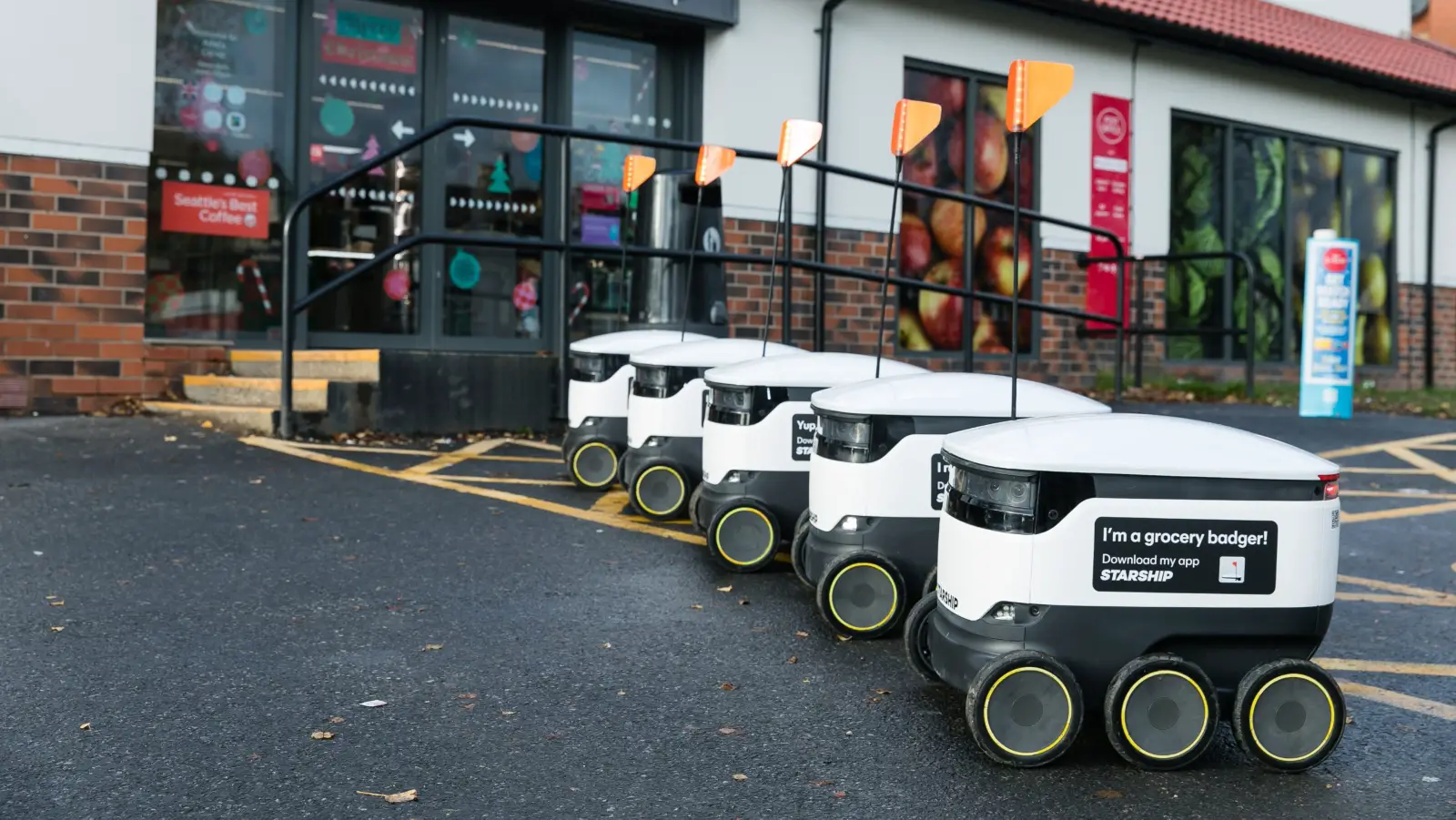 You'll receive an alert when it arrives, and you can then meet and unlock the robot's lid through the app to retrieve your shopping.
It's already being dubbed a "quick and convenient" way to serve the community.
Co-op says it is "committed" to exploring new and innovative ways to increase access to its products and services across the UK, with the retailer's eCommerce Director Chris Conway adding that it's "delighted to be able to roll-out autonomous robots to provide additional online flexibility and choice in Greater Manchester."
Cllr Stephen Adshead, Executive Member for Environmental Services at Trafford Council, added: "We are excited to be working with the Co-op and Starship Technologies to launch this new initiative in the Sale area.
"The robots are a lot of fun and it will be great to see them taking to the streets of the borough.
Read more:
"But there is a more serious message here – Trafford Council is totally committed to helping the environment and reducing our carbon emissions and the electric robots could well contribute towards those aims."
Featured Image – Starship Technologies (via Facebook)