Trending
Justin Bieber cancels all world tour dates – including Manchester – due to health concerns
"I need to make my health the priority right now".
Justin Bieber has announced the cancellation of his world tour due to growing health concerns, and vows to take time to "rest and get better".
The global superstar was scheduled to stop off in Manchester at the AO Arena in February 2023 as part of the 'Justice Tour' – which had already been rearranged due to COVID-19, and had 70 shows in the diary until March 2023 in South America, Asia, Australia, New Zealand and Europe – but he took to social media last night to sadly confirm that he is calling-off the rest of the tour dates.
It comes after the Canadian singer revealed back in June that he had been diagnosed with a rare condition called Ramsay Hunt syndrome, which resulted in complete paralysis of the right side of his face.
The 28-year-old documented and raised awareness of the condition in a viral social media video.
While he was forced to cancel immediate North American performances at the time of his diagnosis, the pop star managed to get back out on stage for six gigs in Europe before his health began to deteriorate once again.
Read more: Justin Bieber to stop off in Manchester as part of 2023 arena world tour
He explained in his statement that touring "took a real toll on me".
Taking to Instagram to explain his decision to cancel the rest of the world tour, Justin Bieber said in a statement: "As a result of this illness, I was not able to complete the North America leg of the Justice Tour.
"After resting and consulting with my doctors, family and team, I went to Europe in an effort to continue with the tour. I performed six live shows, but it took a real toll on me. This past weekend, I performed at Rock in Rio and I gave everything I have to the people in Brazil, but after getting off stage, the exhaustion overtook me and I realised that I need to make my health the priority right now."
Read more: Pop star Shawn Mendes cancels all upcoming gigs, saying busy tour schedule pushed him to 'breaking point'
He confirmed that he is "going to take a break from touring for the time being".
Bieber added that he is "going to be ok", but said that he just needs to take some time to "rest and get better".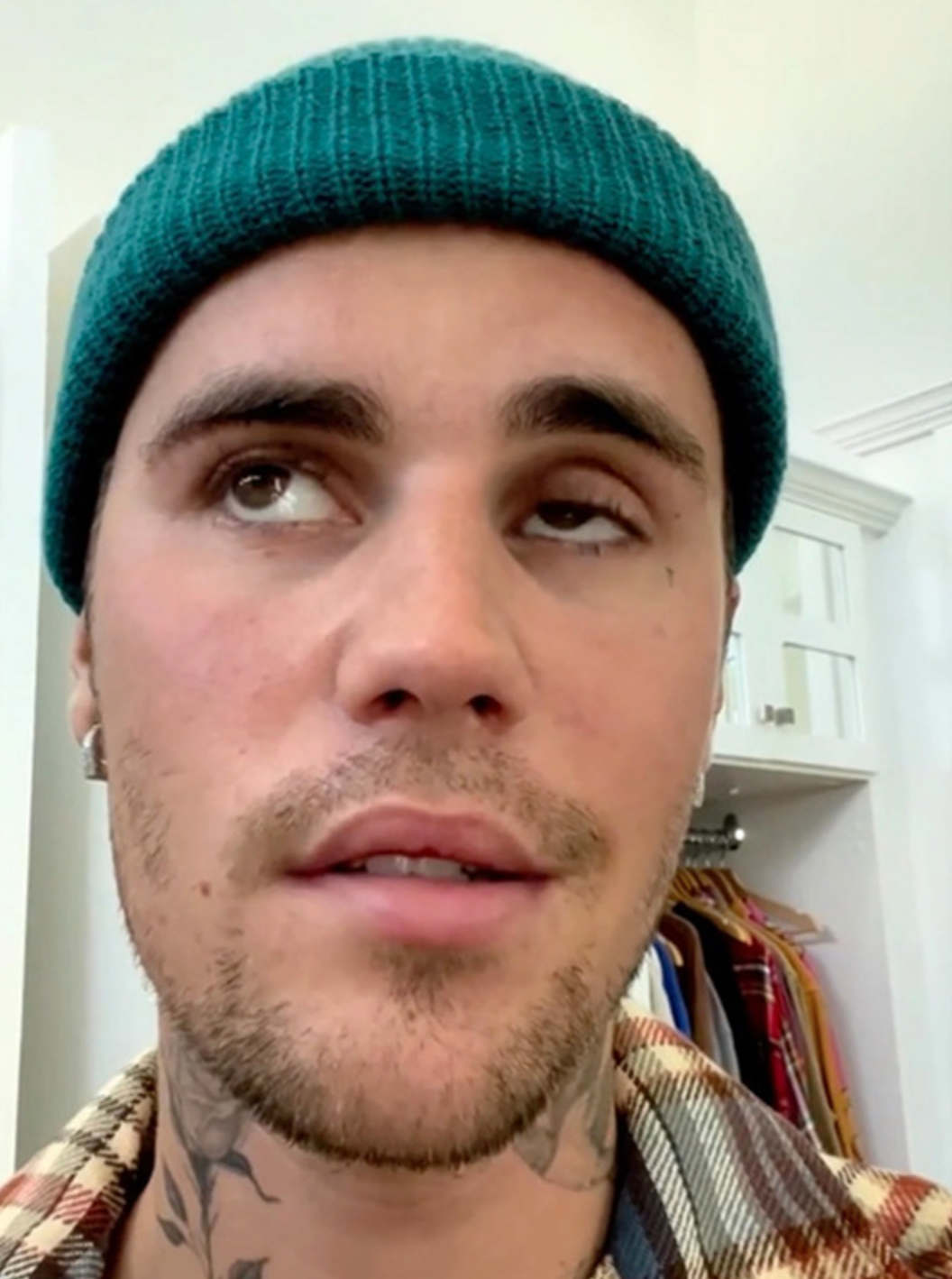 His statement concluded: "I've been so proud to bring this show and our message of Justice to the world. Thank you for your prayers and support throughout all of this.
"I love you all passionately."
According to the NHS, Ramsay Hunt syndrome is caused by a virus in the facial nerve and is a condition that develops as a complication of the shingles virus – which can emerge in people who have suffered chicken pox as a child.
Some of the possible symptoms include blisters in the ears and on the roof of the mouth, as well as facial weakness.
The condition can be treated with steroids, antiviral medication and facial rehabilitation.
Featured Image – Justin Bieber (via Instagram)