Trending
Keeley Hawes explains why the heartbreaking final episode of It's A Sin is so important
The revered actress has drawn parallels to what's happening in today's society with the COVID-19 pandemic.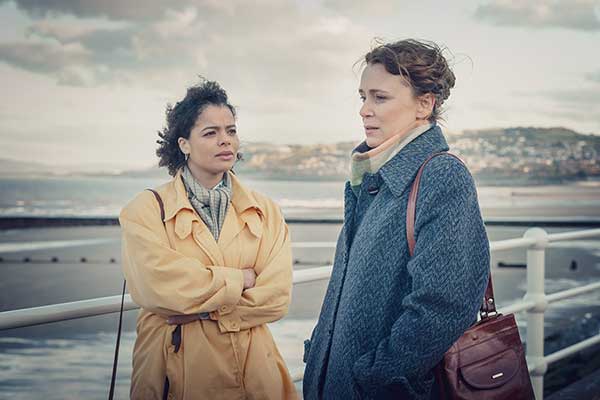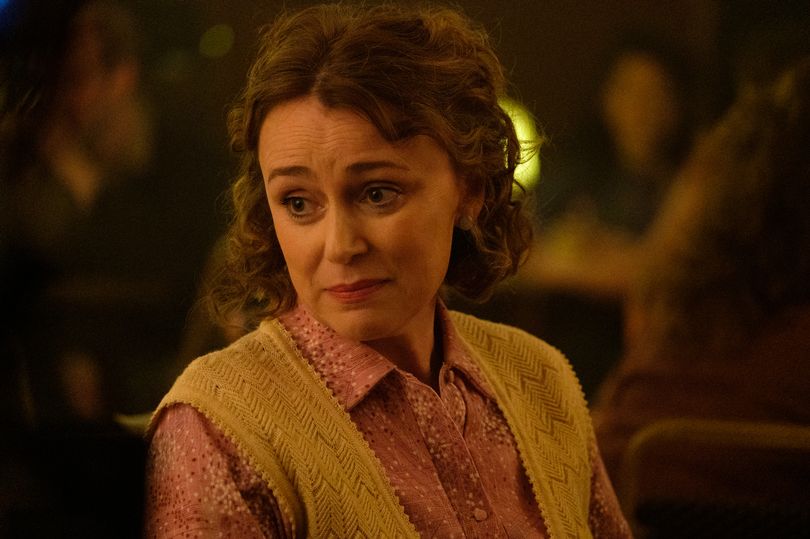 The final episode of Channel 4's It's A Sin has been devastating audiences across the UK since its air online and on our TV screens this past weekend.
And now, one of the show's stars has explained why it's so important to today's society.
It's A Sin is a five-part drama series, largely filmed in Greater Manchester, created by revered screenwriter and producer Russell T Davies – who is best-known for his work in Doctor Who, Queer As Folk and Casanova, and has also previously set and filmed a number of his other shows in Manchester too, including trilogy series Cucumber, Banana & Tofu in 2015, and Years & Years in 2019 – and it explores the lives of three young gay men affected by the AIDS crisis of the 1980s.
The series is loosely inspired by Davies' own real-life experiences, who was also an 18-year-old gay man at the start of the AIDS crisis.
The show has a seriously-impressive line-up of up-and-coming talent and big names too, with popstar and actor Olly Alexander leading the series, alongside newcomers Omari Douglas and Callum Scott Howells, and supporting roles coming from veteran actors Stephen Fry, Neil Patrick Harris, Keeley Hawes and Shaun Dooley.
Since its air on All4 on 22nd January, and every week on Channel 4 since, the series has exceeded all expectations.
It's now been heralded by Channel 4 as its "most binged new series ever".
But it's the show's final episode, in which Valerie Tozer – played by Keeley Hawes – the mum of Olly Alexander's character Ritchie, "goes on the warpath" as terrible confrontations are made, that has proved to be the one to rip the nation's hearts out.
During an online panel discussion for BFI at Home, Keeley described Valerie as "a complicated but, at the same time, she's incredibly straight-forward character," but it admitted that it was the last episode in particular that really sold the show to her when she was given the scripts to read.
For weeks, fans of the show on social media have been debating why an actor of Keeley Hawes' stature and experience would accept a role as supporting as this one.
But they finally figured out why once the final episode aired.
Keeley said: "I got a message from my agent saying the first four scripts were on the way but to keep going because even though I was only in a handful of scenes, I'd be in a lot of episode five,
"Even on the strength of the handful of scenes I would have wanted to be part of it, but then came episode five and it was amazing. I couldn't believe my luck. It's such an interesting period of time that hasn't really been done in this way."
In fact, just reading the scripts proved to be an emotional experience for Keeley.
"They were so real," she explains.
"I sat and read every episode, one after the other, and laughed and sobbed. I find the sadness of it hard to talk about, even now.
"It has become apparent that I can't talk about this show without crying."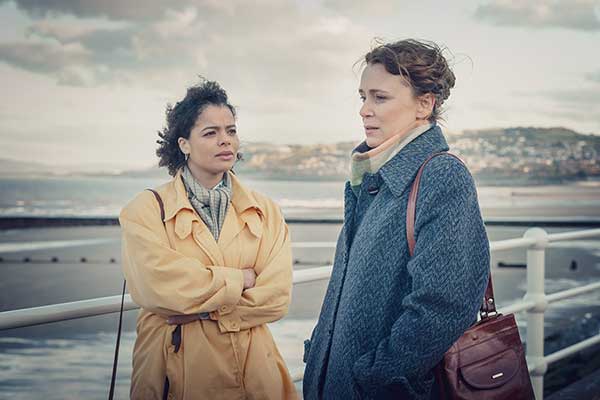 But despite the emotional impact of the show and the challenges that such an element brought with it, both during and after filming, Keeley admits it was still very much a rewarding and "glorious" shoot.
Filming also allowed Keeley to tap into some of her own personal experiences of the era, particularly in regard to HIV and AIDS, with her admitting: I grew up very close to St Mary's Hospital in Paddington where there was an HIV wing – I think it was one of the first ones at the time,
"I remember walking past that quite often and feeling a sense of foreboding.
"A teacher at my primary school, when I was a bit older, went away and was ill and died of AIDS but it wasn't something people wanted to say out loud. Nobody wanted to put a name to it, he was just 'unwell'. It all came flooding back. I grew up in that decade and feel quite sentimental about it, but I wouldn't want to relive it."
When asked what she hopes audiences will take away from the show, Keeley says she wants it to educate people who weren't around at the time.
"I don't think my 20-year-old son has much idea about this," she explains.
"It's not something studied in schools because HIV is something you live with, you don't die from it in the same way, it's not a death sentence, so I think it will act as a reminder to some or even be news to younger generations".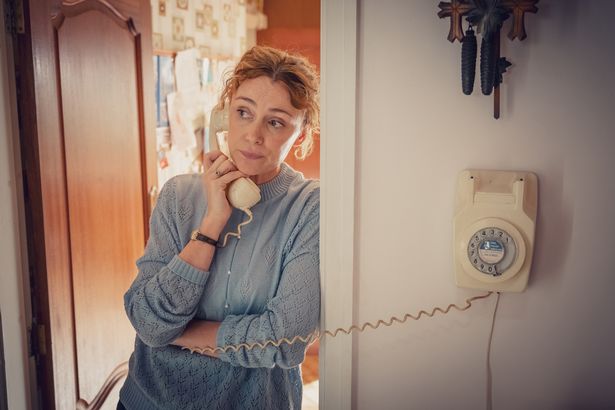 And, she also believes that the timing of the show – airing in the middle of England's third national lockdown amid the coronavirus (COVID-19) pandemic – has been "accidentally extraordinary", saying: "People say we've never lived through anything like this COVID pandemic but we have.
"The way people were treated before they knew what AIDS was, the alienation of those people who were suffering in isolation, people with PPE and so on, all the conspiracy theories about a gay cancer.
"There are so many parallels to now, before we got a clearer understanding of COVID.
"I follow this brilliant Instagram page called The AIDS Memorial [@theaidsmemorial] and everyday, people post pictures of people they've lost with the hashtag #whatisrememberedlives – each and every story is different, from the 80s to the present day.
"Reading them makes all the lives in It's A Sin feel more real, because some of them are so similar and they're people that deserve to be remembered."
___
You can watch all five episodes of It's A Sin on All 4 here.