Trending
KFC has just launched a 'bucket red' lipstick that tastes like hot wings
KFC Crave is the limited edition lipstick launched to celebrate both National Lipstick Day and National Wing Day.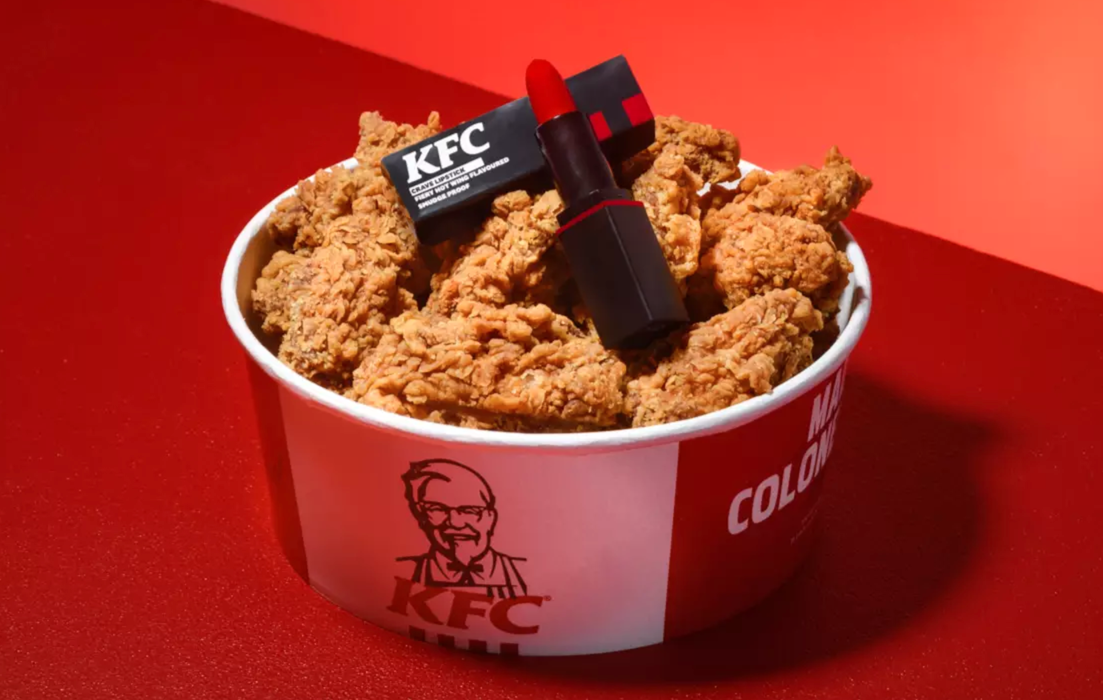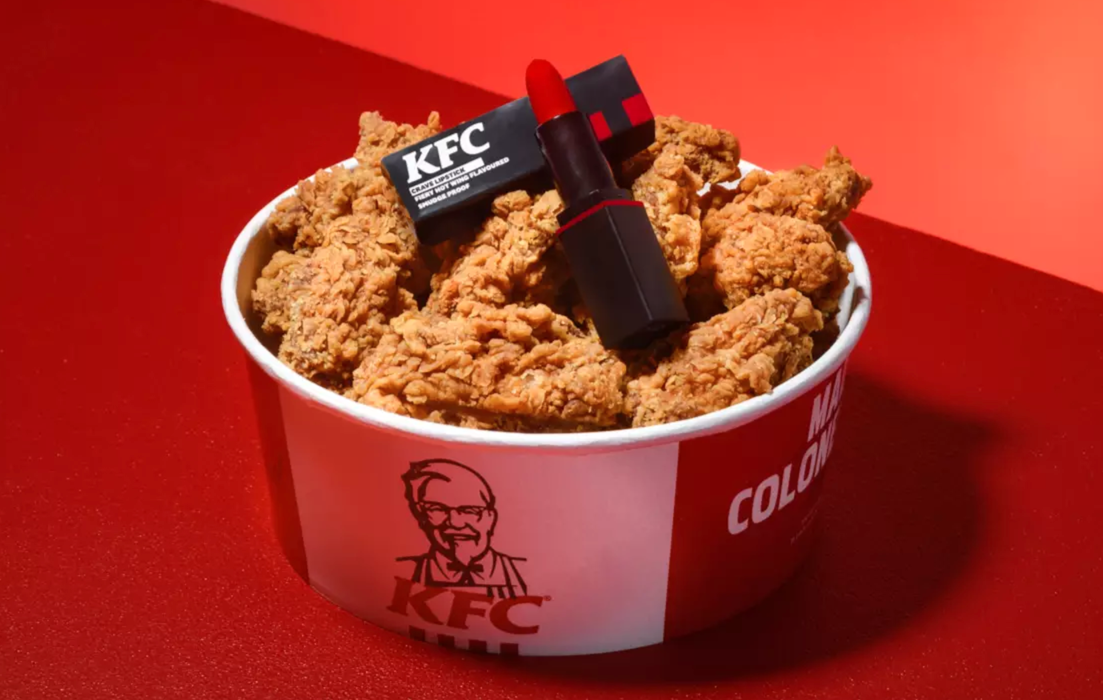 KFC has announced a venture into the cosmetics market today with the launch of a 'bucket red' lipstick that tastes just like hot wings.
No, as mad as it sounds, we're not pulling your leg here – we're being serious.
To celebrate both National Lipstick Day and National Wing Day, which both happen to fall on the same day, the fast food chain has unveiled a hot wing-flavoured lipstick named KFC Crave, and apparently it's supposed to taste just as good as its famous fried chicken.
KFC Crave comes in the universally-flattering shade of 'Bucket Red No.11'.
According to KFC, the lipstick boasts "wing proof" technology, which is designed to keep it lasting longer, and the beauty of this eight-hour staying power means that you can chomp down on your chicken without your makeup budging.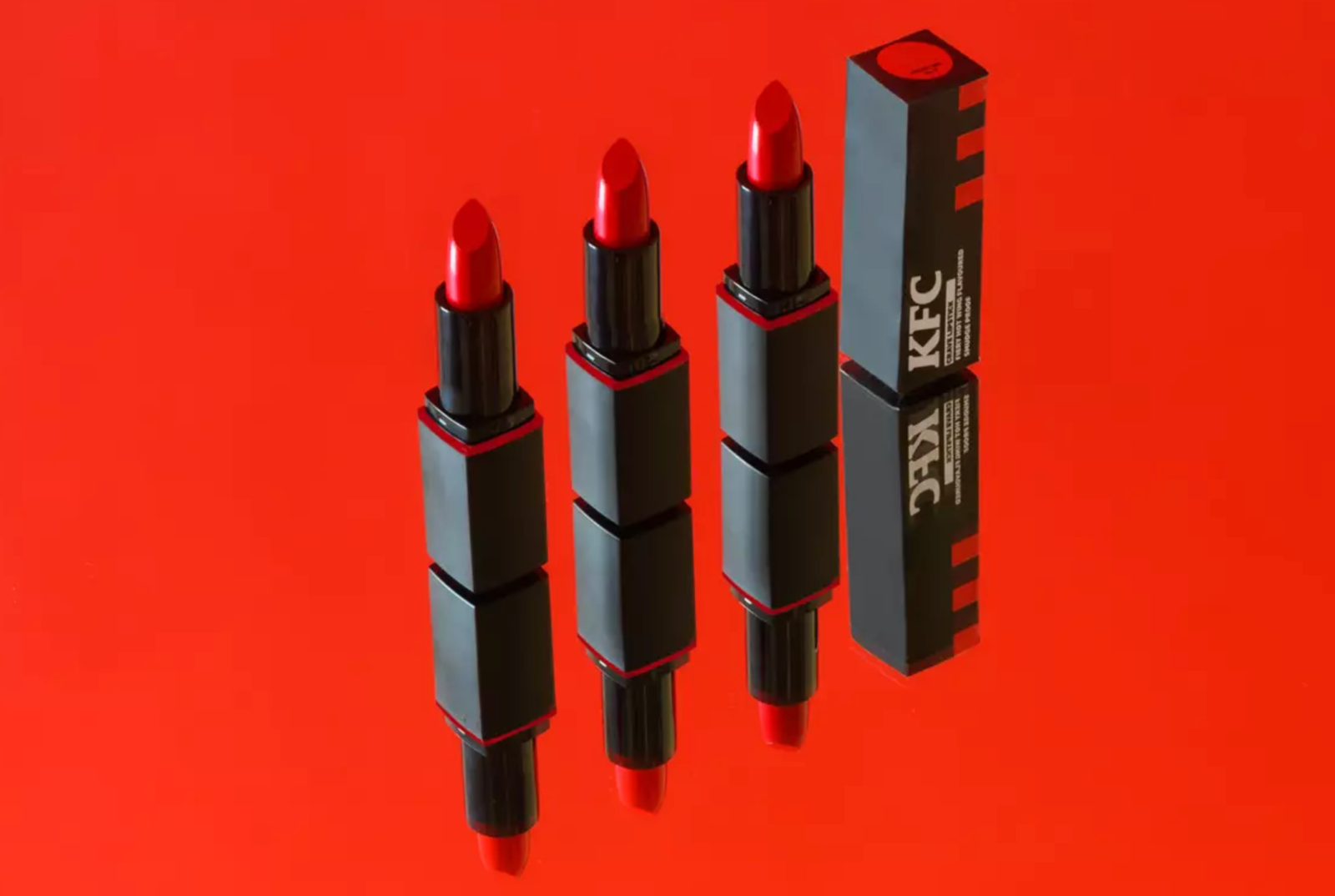 Speaking on the launch of KFC Crave, a spokesperson for KFC said: "Set to take the beauty world by storm, KFC Crave has been designed with a revolutionary new WingProof formula."
"Not only does it taste lip smackingly good, but it's been formulated with a new eight-hour conditioning and smudge proof technology that means it can survive a KFC wing-sesh."
"The budge-proof finish gives you the freedom to wear your lipstick and enjoy your wings."
If you were wondering, it's also been confirmed that 100% of tested subjects said "KFC Crave could withstand the eating of two KFC Hot Wing Snacks" too, so that's definitely worth noting if you're actually planning on trying this lipstick out at some point.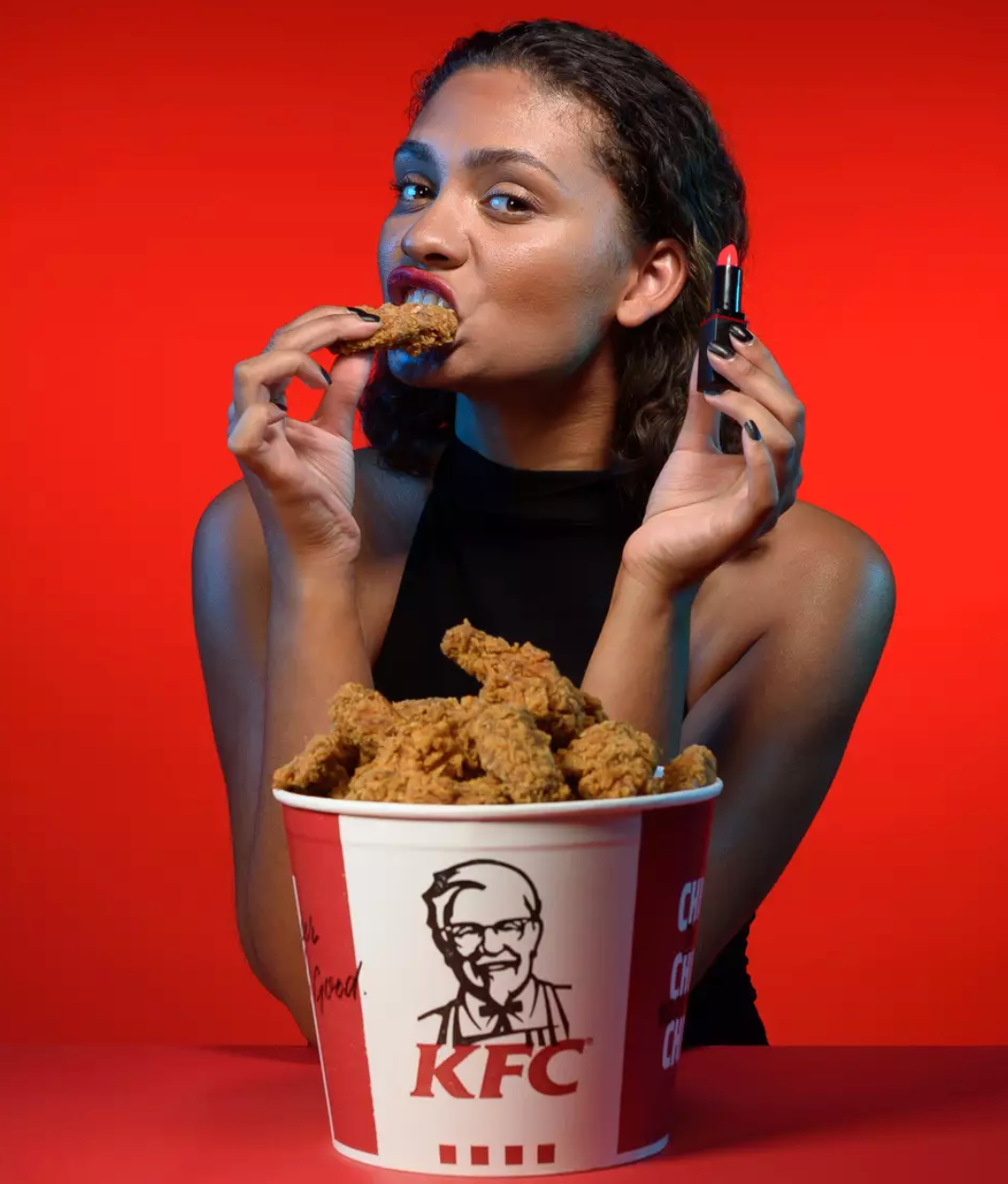 The limited edition KFC Crave 'Bucket Red No.11' lipstick drops today.
Unfortunately though, it's not on sale just yet, so you won't be able to find it stocked at any local shops. If you're looking to get your hands on it, then you'll need to sign up via KFC Rewards and Offers page, where you'll be sent an email to enter and be in with the chance of winning.
There'll be 400 lucky winners.
You can sign up on the KFC UK & Ireland website here.