Trending
Larry the cat squares up to fox outside Downing Street in amazing viral video
'Truss doesn't stand a chance'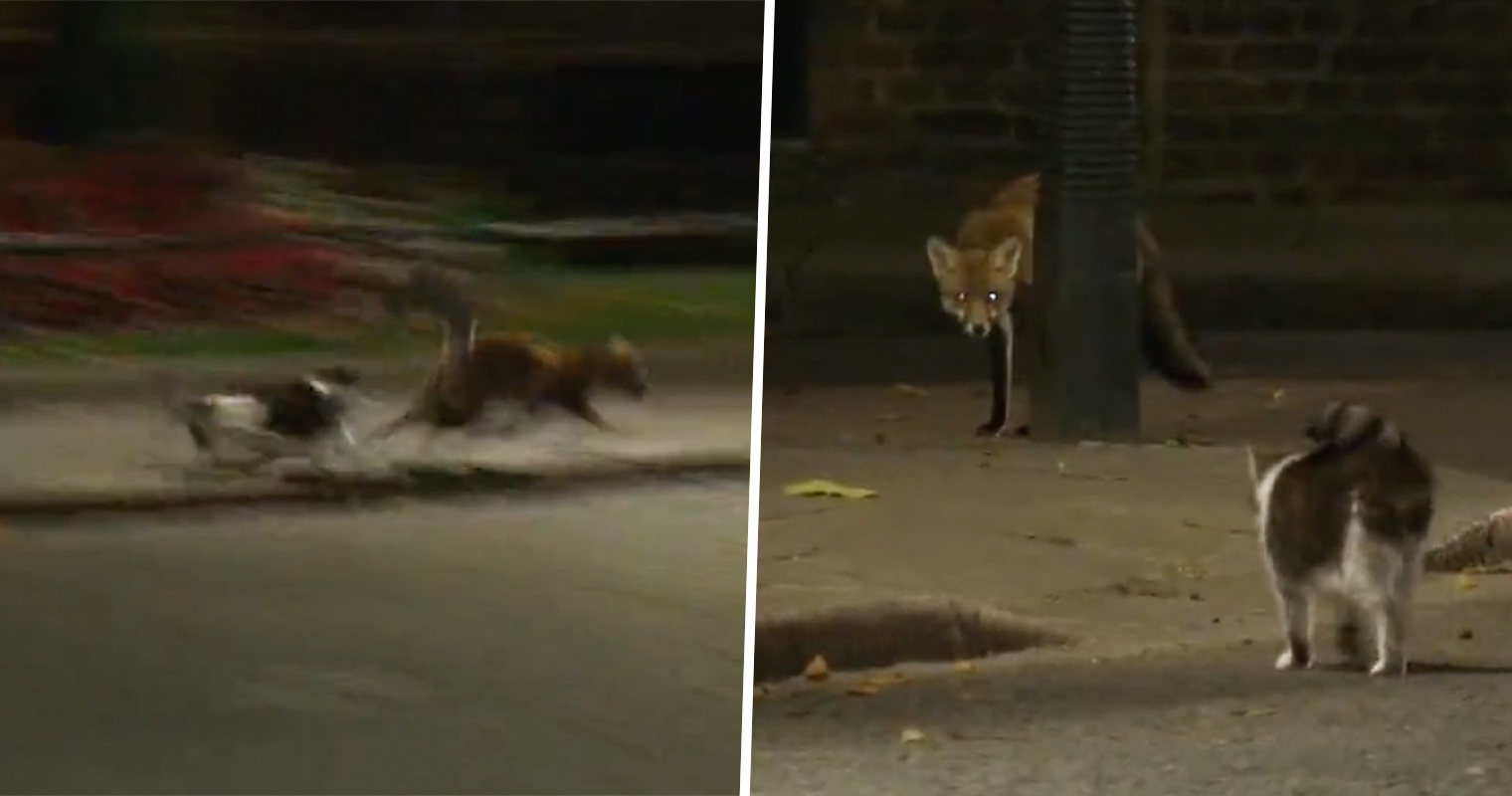 Downing Street's resident cat Larry has had a barney with an actual fox outside the Prime Minister's office.
The white and tabby moggie is the Government's 'chief mouser' but took it upon himself to go above and beyond his duties, taking down a huge fox instead.
Amazing footage from Downing Street shows Larry fearlessly prowling towards the urban fox, who seems to be actively avoiding making eye contact with the feline.
When the fox tries to hide in a bush, Larry snaps and properly chases him, claws out and everything.
He's completely unperturbed by the size of the fox – although he is looking a bit on the chunky side lately so might actually have a weight advantage.
Larry's Twitter account, Number10cat, shared the video, simply writing 'fox off'.
The account also posted: "Someone at this address is up to the job…"
Millions have now viewed the video captured by Sky News.
One person joked: "Larry has seen off mice, Cameron, May, Johnson, and now a Fox. Truss doesn't stand a chance."
Someone else similarly wrote: "Larry the Cat has now outlasted four dimwitted, casually cruel creatures. And a fox."
Read more: This jaw-dropping Cheshire mansion is on the market for the first time in its 700-year history
Larry doesn't belong to any of the previous Prime Ministers, but rather 10 Downing Street itself, and stays at the property regardless of the revolving door of leaders passing through.
One person posted: "This is the kind of courage I expect from the occupant of 10 Downing Street."
One Tweet said: "I nominate Larry the cat as the new head of border force and home office."
And another wrote: "Honestly, just make Larry the Prime Minister at this point, he'd do a better job than any humans."
For all the latest news, events and goings on in Greater Manchester, subscribe to The Manc newsletter here.
Featured image: Sky News