Audio
People can't decide whether or not Liam Gallagher did a surprise gig in a random pub
Somehow, the more we watch the more uncertain we are.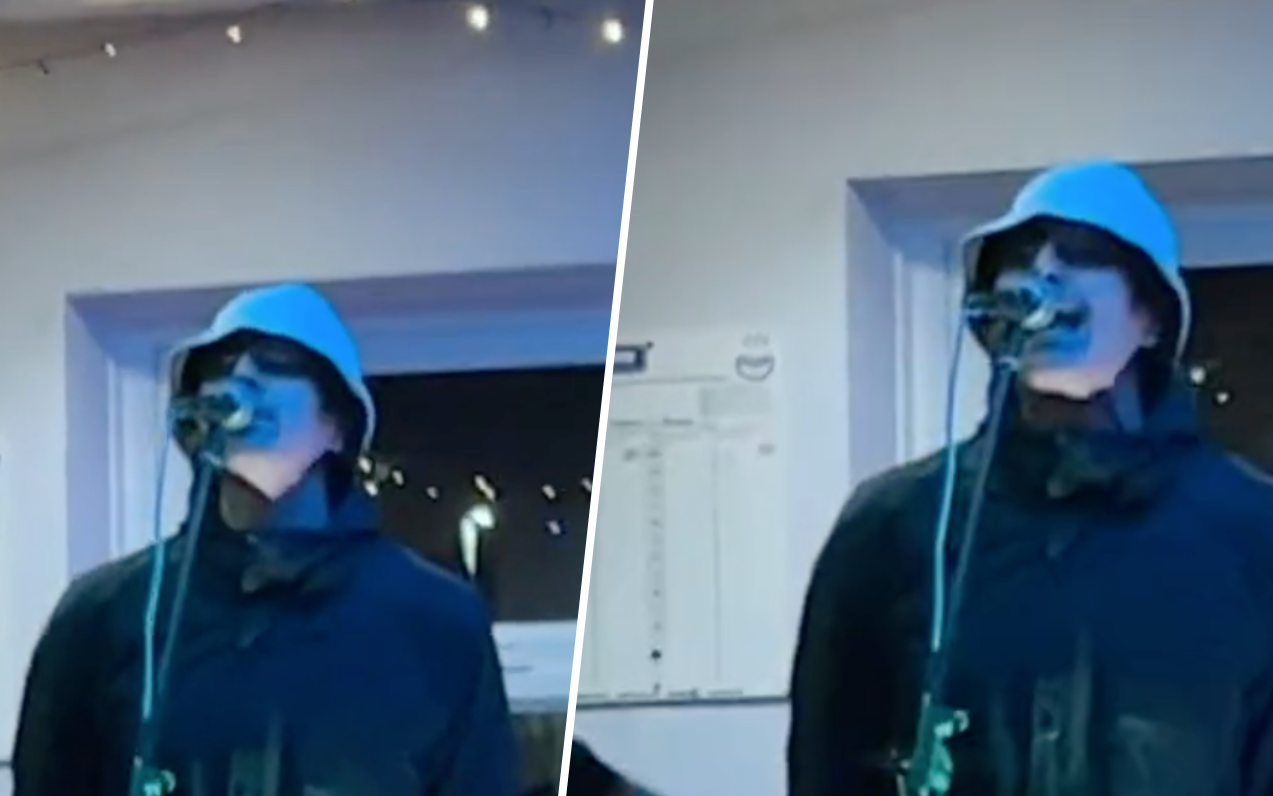 People on social media are torn over a clip that appears to show Liam Gallagher, or a very impressive lookalike, doing an impromptu performance at a local pub in Kent.
The video has had thousands of likes and shares, not to mention countless views, as people online are struggling to suss whether it is actually Liam or not.
Originally shared to TikTok by user Jake Body, the video of the supposed surprise Liam Gallagher gig was captured in a local pub in Halling, a small village located in the North Downs part of Kent and seems to have plenty of people commenting that it was indeed him.
That being said, there are just as many saying the opposite and we're now at the point where we really don't know what we believe anymore.
As you can see, it doesn't just look like him, the individual (whoever he is) sounds and stands exactly like him too. It's beyond uncanny.
Again, it's not like we haven't seen lookalikes and people doing that very recognisable impression before but to have all three in one video, you have to admit there's part of you that makes you second-guess yourself.
Many online have noted that the 50-year-old has recently had hip surgery and so it's unlikely that he just decided to head down to a random boozer and do a surprise performance.
On the other hand, he did recently decide to book a skiing holiday for the following week just days later.
Read more:
Busy bloke but he could have squeezed in a quick set, we suppose? That being said, someone did rather amusingly remark that he had to cut his performance short by 30 minutes.
Despite several people commenting and tagging the man himself and saying things like "thanks for the picture!" and so on, they do fail to provide any further evidence to prove whether it was actually him.
However, it's worth noting that the younger Oasis brother has unassumingly popped into his fair share of watering holes in the past and even did enjoy a jamming session with some other locals in County Mayo, Ireland a few years back, so a surprise Liam Gallagher gig in a pub isn't as unlikely as it sounds.
Guess the only way we'll find out for sure is to hear it from the horse's mouth. Fingers crossed he clears up the debate.
For all the latest news, events and goings on in Greater Manchester, subscribe to The Manc newsletter HERE.
Featured Image — Jake Body (via TikTok)