Audio
Watch Ross from The 1975 pull a few pints at Bunny Jackson's after sold-out Gorilla gig
We just want to know one thing... How many wings does he usually go for and what flavour?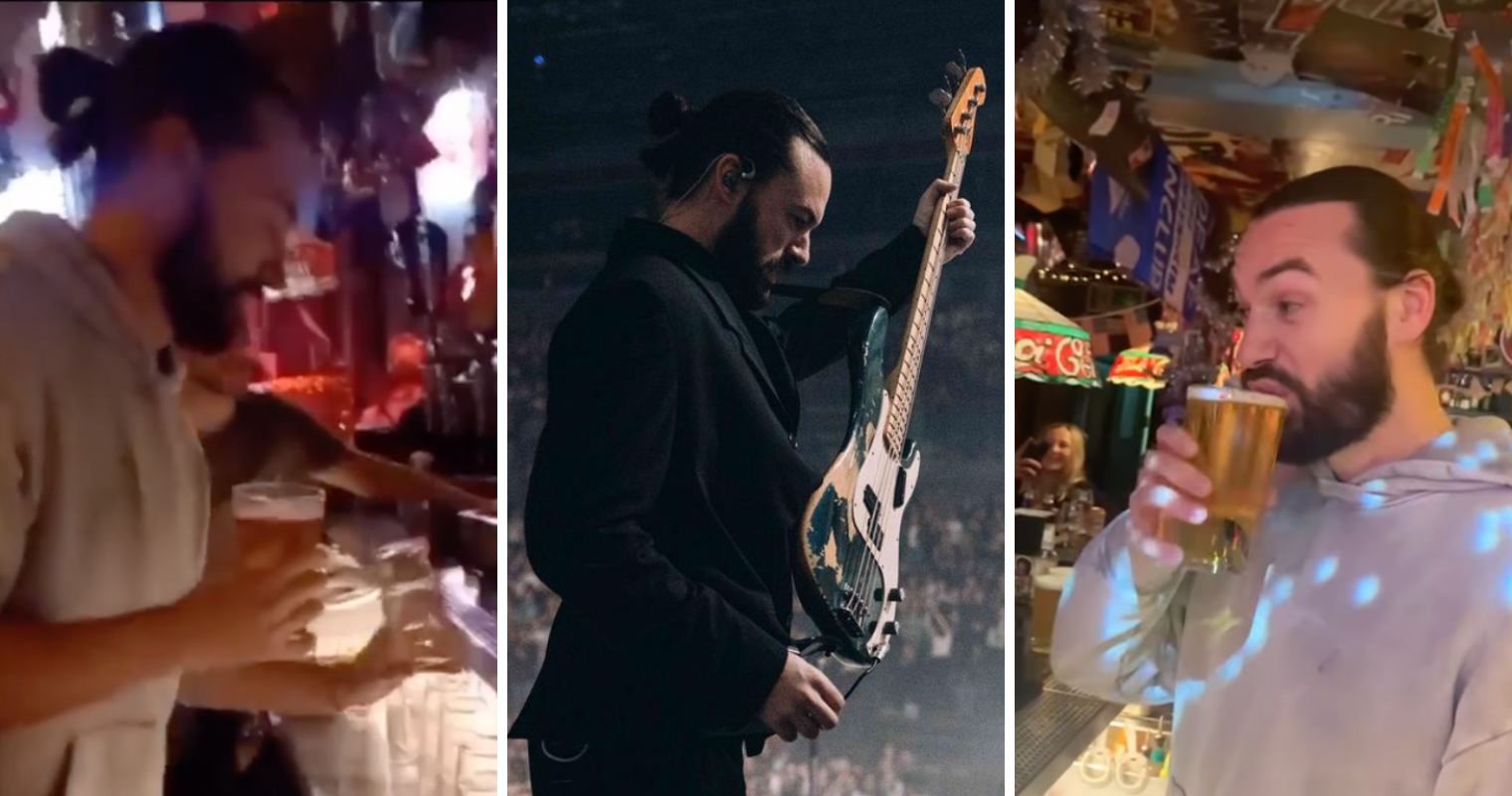 Following his band's sellout intimate gig at Gorilla, Ross from The 1975 decided to celebrate like any true rockstar would: by pulling pints behind the bar at Bunny Jackson's.
Bassist Ross MacDonald has become somewhat of a cult figure in the band of late, with countless fans swooning over him and his understated manner on stage.
He comes across as just a normal, down-to-earth bloke — so much in fact that he could probably slip into your local bar without anyone really noticing. Well, almost.
Yes, after The 1975 wrapped up their much-talked-about charity set for War Child on Wednesday, Ross decided to head round the corner to everyone's favourite dive bar and surprise some Manc faces by serving up a few drinks. Because why not?
Imagine getting up to order a pint and some wings only to see Ross from The 1975 serving you.
The beloved bar and wing spot on Jack Rosenthal Street is packed to the rafters most nights whether there's a gig on or not, but with arguably one of the biggest bands in the world right now having played literally metres away at Gorilla, there were plenty of punters enjoy their usual rock-heavy playlist.
That being said, while many may have expected the Wilmslow band to come on shuffle at some point, very few of them would have been expecting to see the long-haired heart-throb himself behind the bar.
Again, so unassuming — just a tall guy in a hoody.
Read more:
Severe lack of head on that one, Ross, lad.
We have to say, he could do a little more practice when it comes to pulling pints, but we always like hearing wholesome stories like this.
It wasn't too long ago that rising pop star Olivia Rodrigo made a similar spur-of-the-moment decision and decided to get up on stage and sing for the Bunny's crowd.
Why are we never in there when this stuff happens? Fuming.
We're just gonna start writing a list of all the people we want to see in real life and hope we catch them at BJ's one of these nights.
We might not have been able to get our hands on one of those Gorilla tickets (they were like gold dust), but we did recently catch them at their massive arena show.
Think it's safe to say we had a very good time and Ross was on just as good form that night too.
You can read our full review HERE or just watch us making pillocks out of ourselves instead:
For all the latest news, events and goings on in Greater Manchester, subscribe to The Manc newsletter HERE.
Featured Image — Bunny Jackson/The1975 (via Instagram)