Trending
Lidl launches range of sunbeds and swimming pools for pets
The supermarket chain is here to help you look after your four-legged friends as part of its Pet Week.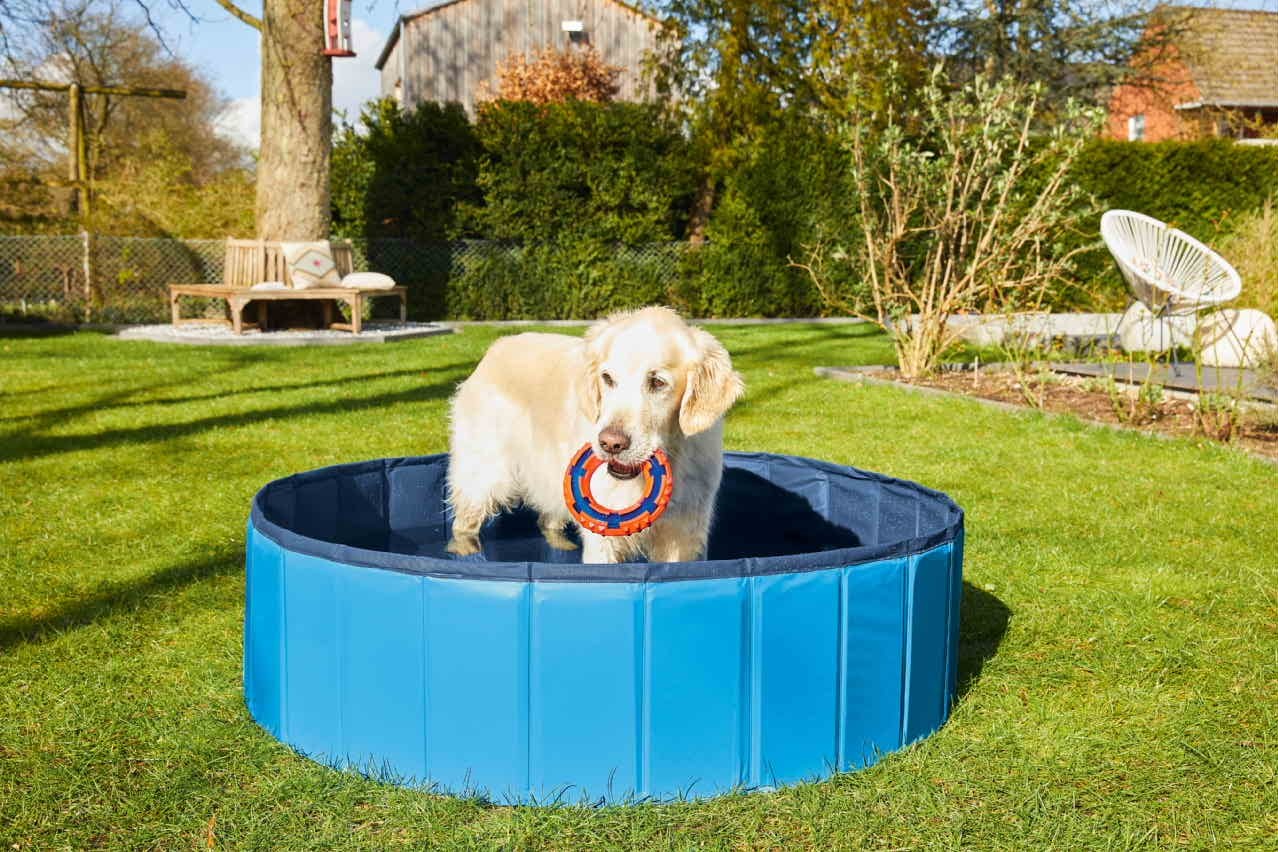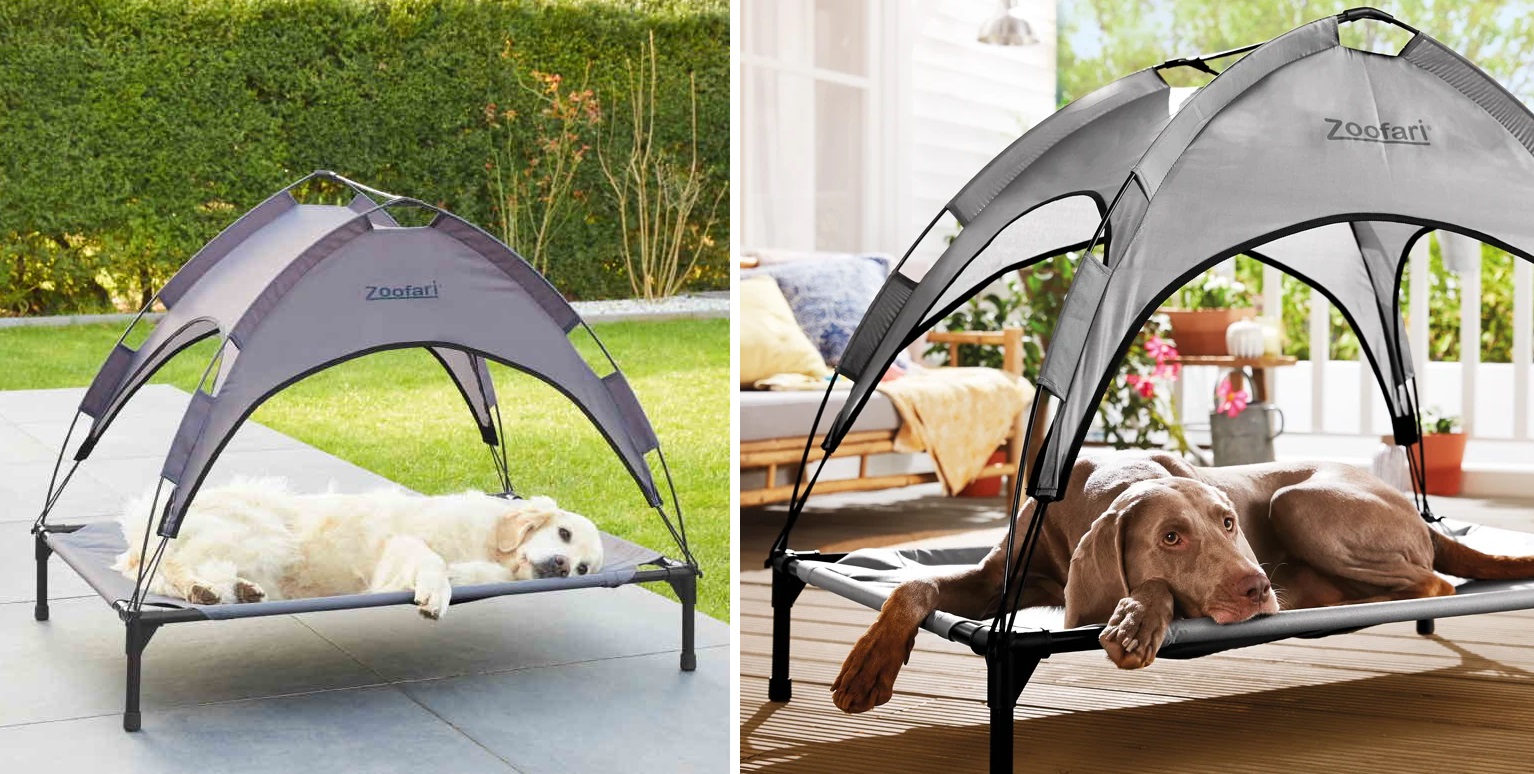 Lidl has launched a new pet range that includes sunbeds and swimming pools just in time for this week's scorching hot weather.
The supermarket chain is here to help you look after your four-legged friends as part of its Pet Week.
As temperatures are set to soar this week, even predicted to reach the thirties in some parts of the UK, many Brits will be spending time in the garden. Pet owners will know it's important to make sure our furry family members are taken care of in the sunshine too, which is why Lidl's new pet range is perfect.
The highlight of the new range is the Zoofari Pet Bed with Sun Shade and it's only £19.99.
It's suitable for indoor and outdoor use, but is perfectly designed to give pets some relief from the hot sunshine in the garden. It has a weight capacity of 60kg, sun protection of UV50 and a raised position that provides added ventilation to keep them nice and cool.
The sun shade can also be removed, so that it's easy to store away, or can be used as a dog bed indoors.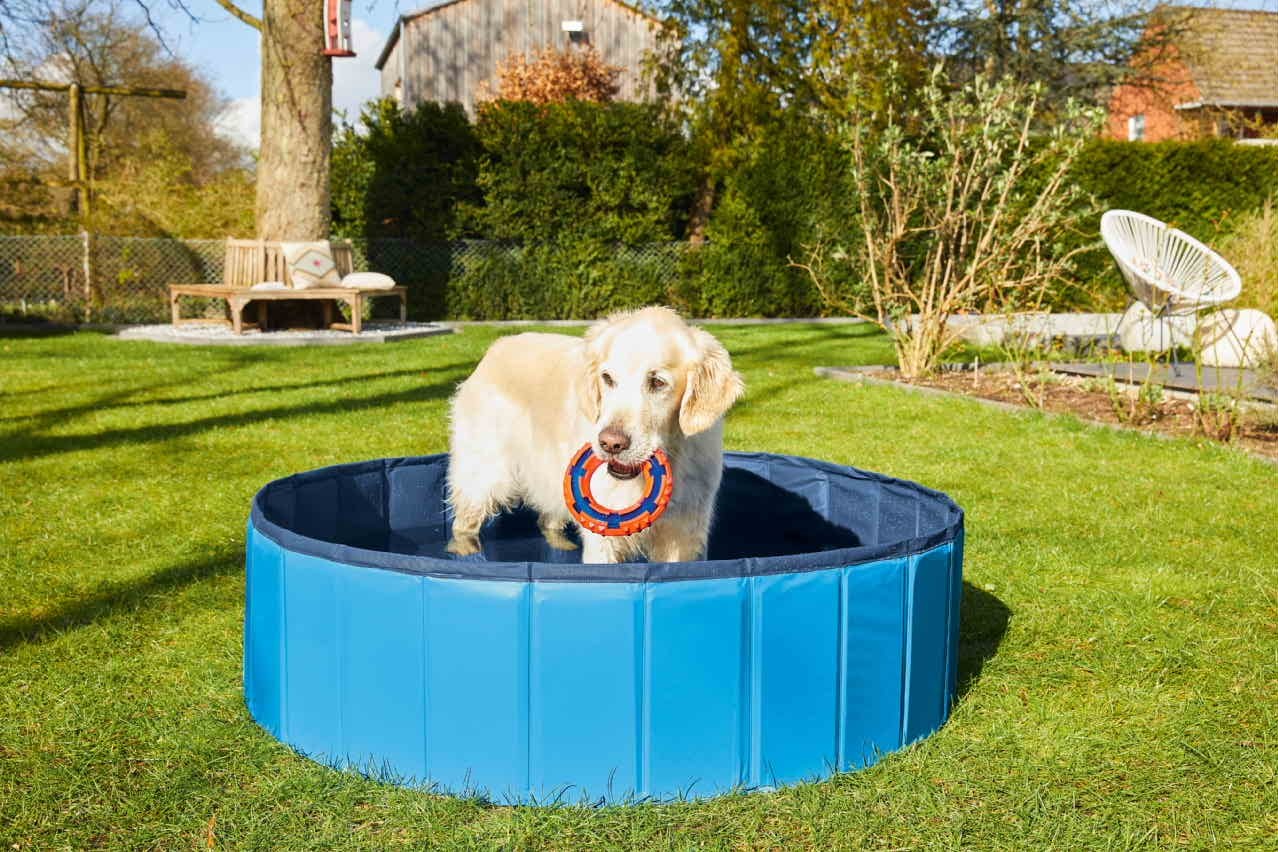 If you really want to cool down your pets in the hot weather, Lidl's Dog Pool (£29.99) is sure to do the trick. Quick to set up with no inflating required, the pool has a non-slip base and sturdy walls allowing pooches to safely enjoy a summer swim.
Lidl's Dog Agility Set is also ideal for keeping dogs active and stimulated during the summer months.
Don't worry, Lidl hasn't forgotten about cats either as the new range includes a number of products that are perfect for keeping feline friends entertained all day long, whilst also helping to maintain their grooming routine too.
The full range of products and prices are:
Dog Pool – £29.99
Pet Bed with Sun Shade – £19.99
Dog Agility Set – £9.99
Pet Car Seat Cover – £6.99
Step on Dog Water Fountain – £9.99
Pet Travel Kit – £14.99
Simon's Cat Cat Scratching Post – £9.99
Simon's Cat Cat Bed – £9.99
Grumpy Cat Cat Toy – £2.49
Micro-Chip Cat Flap – £44.99
Pet Grooming Set – £14.99
Lidl's new range of pet purchases are available to get your hands on from 25th June.
You can shop online via the Lidl website here, or in-store.
It's advised that you check the opening times of your local Lidl branch before making any trips and you can do so via the store locator here.