Property
Local charity and developers join forces to tackle Manchester's homelessness with UK-first initiative
The Embassy Village will provide up to 40 new, permanent modular homes made from repurposed shipping containers.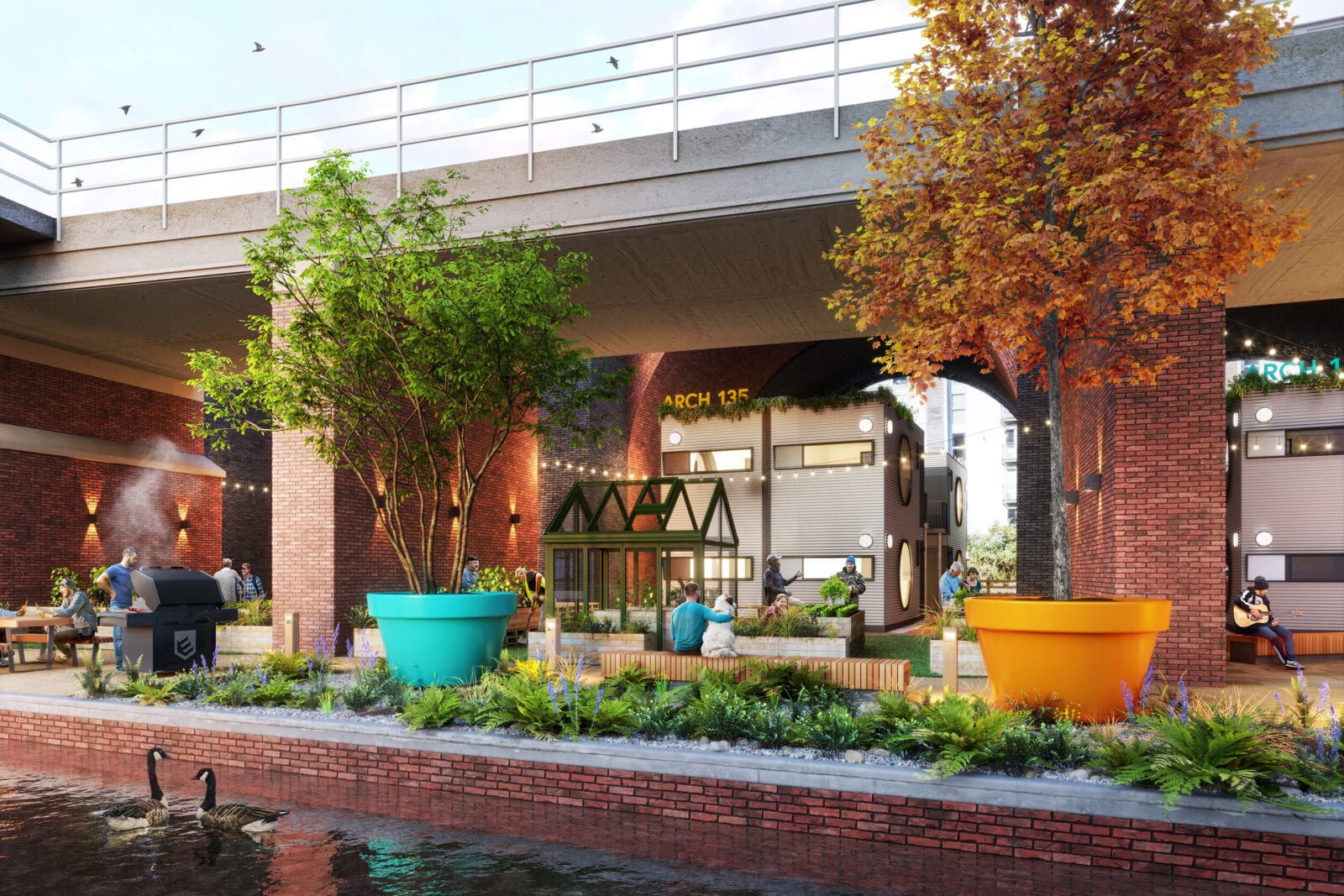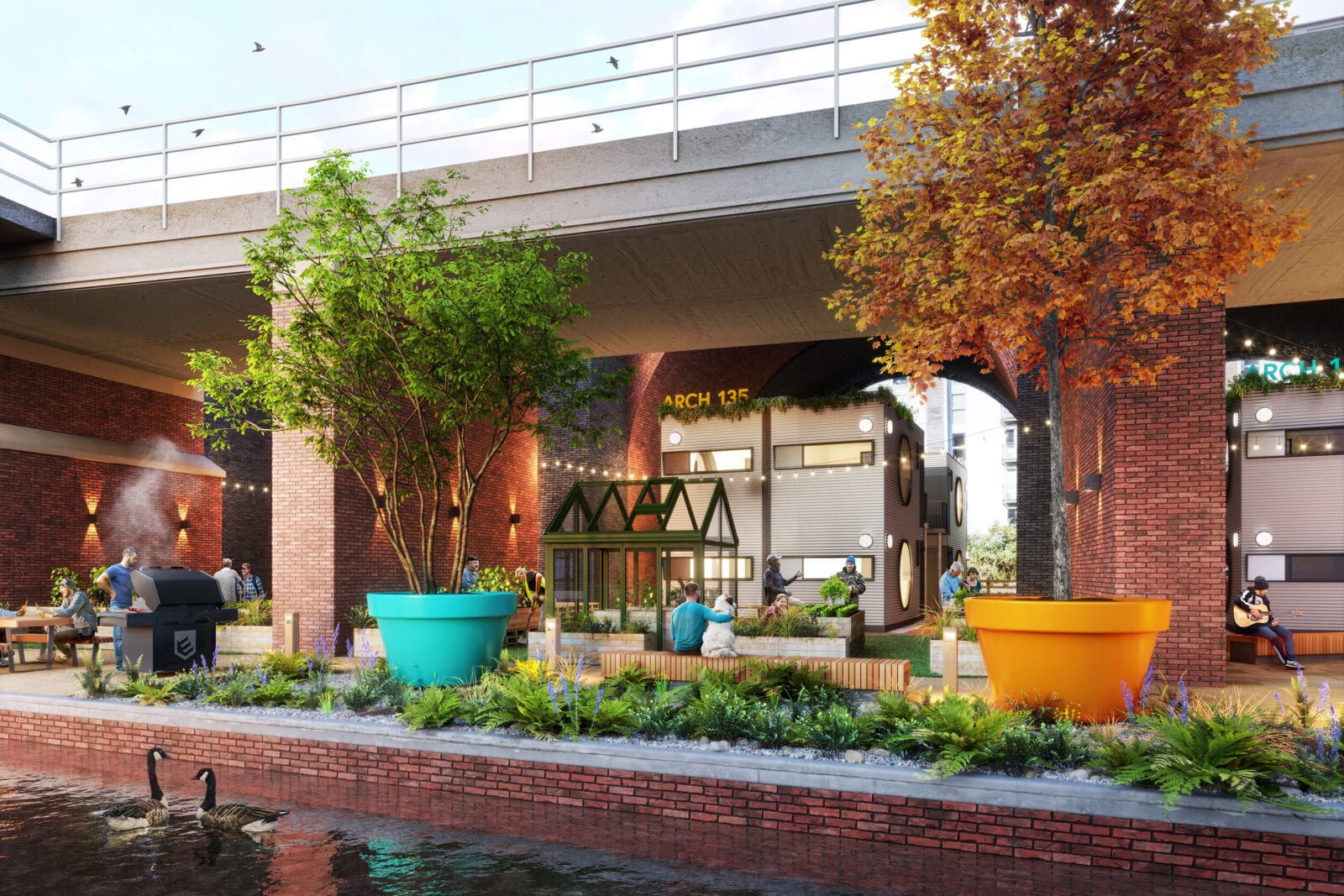 A Manchester-based homelessness charity is teaming up with two local powerhouse developers to deliver a brand new initiative.
Supported by Peel L&P and CAPITAL&CENTRIC, Embassy is planning to create a new community to help the city's homeless and vulnerable get back on their feet, and it's set to be the first of its kind in the UK.
The Embassy Village will provide up to 40 new, permanent modular homes that are made from repurposed shipping containers, and it will be located on a self-contained, currently-derelict site, owned by Peel L&P that's just below the railway arches between the Bridgewater Canal and River Irwell in the heart of Manchester city centre.
It will provide safe and secure homes for people who are homeless, or are at risk of being homeless, with in-house start-to-end support, and routes into work.
The plan is to house the vulnerable people surrounded by the support and training they need to leave the cycle of homelessness, and alongside those high-quality homes, the Embassy Village will also include a Village Hall – which will become a community hub and training and mentoring facility for residents – as well as communal outdoor space with plenty of greenery, a multi use sports area, space to grow vegetables, and external eating and socialising areas.
A consultation on the planning application has been launched today.
Plans for Embassy Village are being launched amid the closure of dormitory style shelters due to lockdown and social distancing measures, with growing concerns across frontline charities that there will be an increased need for homelessness support and temporary accommodation services as a result of the pandemic.
Government coronavirus (COVID-19) support measures – such as a ban on evictions, and funding to house rough sleepers in hotels – are also due to end in the Spring.
This is heightening fears across the city's charity sector it could drive a spike in homelessness.
At Embassy village, the charity's team of re-settlement workers and volunteers will provide wrap-around support of at least six hours per week, per resident, to equip them with a range of life skills, including shopping and budgeting, cooking, and how to manage a home, as well as a course designed to help residents unpack past traumas and grow in confidence.
The self-contained site will be managed 24/7 by Embassy's experienced team.
Embassy's training and mentoring programme is also being designed to boost residents' work readiness through job application, interview support and wider training.
The charity plans to build on its successful track record of helping residents to resettle into secure long-term accommodation and find routes back into work, by collaborating with local employers.
A total of 12 companies have already signed up to offer employment.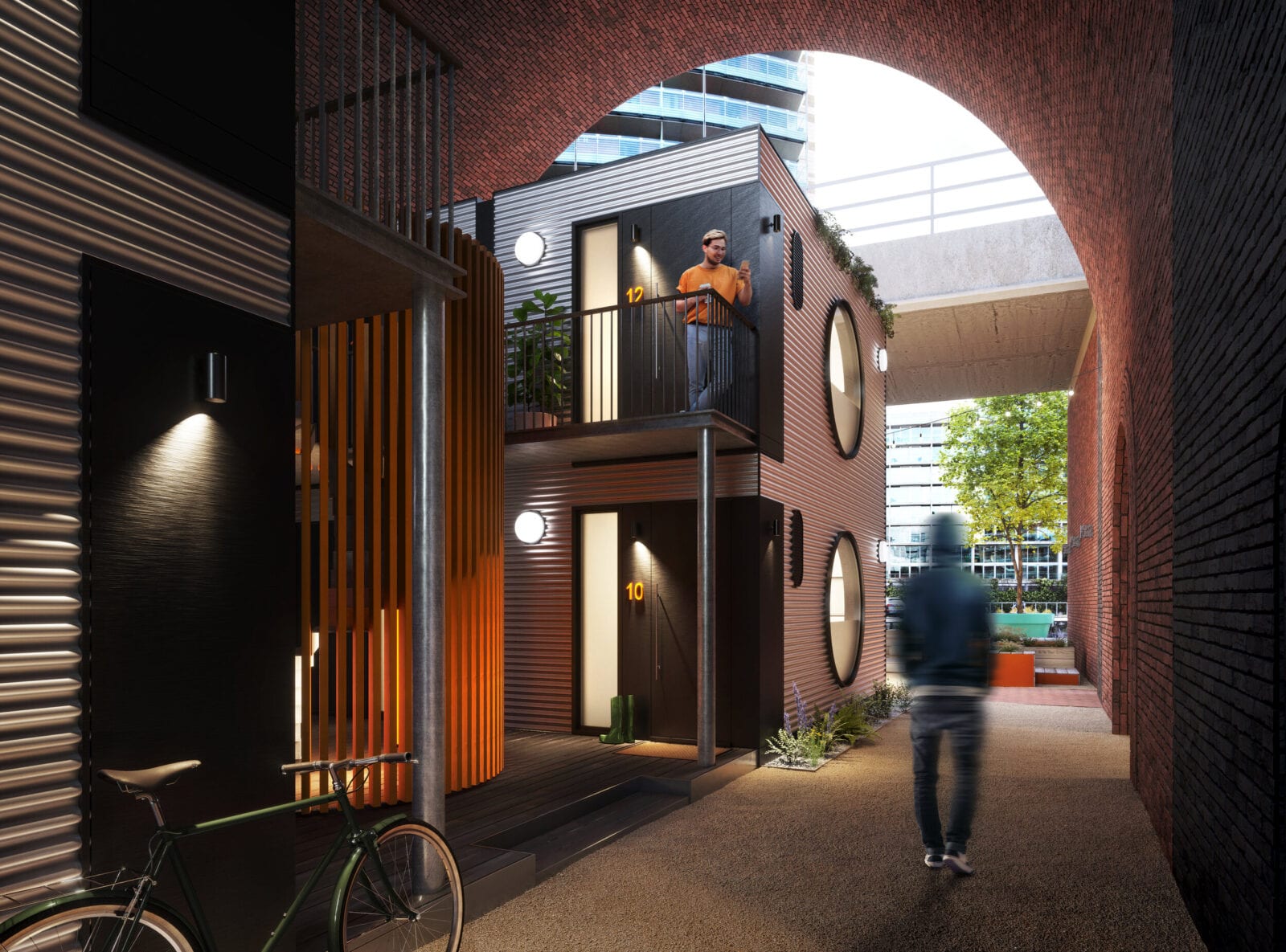 Speaking on the announcement of the project, Sid Williams – Founder of Embassy – said: "This pandemic has only gone to further strain the resources of the poorest in our society and we sadly expect to see homelessness increase.
"Our approach is to provide rented housing and formally end homelessness from day one.
"We aim to get people into full time work and private rental sector housing, rather than council housing and benefits.
"We interview everyone we assist and what we look for is a willingness to make progress, learn and, where possible, to work [so] Embassy Village will provide residents with their own front door, and teach them the life skills they need to become independent and start contributing to society again".
James Whittaker – Executive Director at Peel L&P – added: "It's been a real joy and a privilege to bring together the business community to help create our vision to deliver a special project to reduce Manchester's homelessness by transforming our land beneath some railway arches in the city into much needed housing for the homeless.
"We're delighted to partner with Embassy, a charity who will make a huge difference in helping vulnerable adults to obtain better lives through their restoration programme by getting them into housing, employment and independent living".
Tim Heatley – co-founder of CAPITAL&CENTRIC and Chair of the Greater Manchester Mayor's Charity – said: "We've worked with Embassy for the last few years, helping them to get the original bus off the ground, but we've always had the vision to create something more permanent that gives people their own front door.
"Making sure it's really high quality, with communal areas like the village hall and sports area, has been super important as we want the future residents to be proud of their community."
Sir Richard Leese – Leader of Manchester City Council – added: "Meeting the growing demand for emergency accommodation to support people vulnerable to homelessness is a major challenge, particularly at this time of year when the number of people asking for support and sleeping rough is at its height.
"Developing a Housing First opportunity in the city is welcome and I hope this type of community has the potential to provide life-changing help for people facing homelessness in Manchester."
___
If you would like to take part in the consultation, you can head on over to the Embassy Village website and complete the online questionnaire.