Manchester
Local rescue centre issues vaccination plea after heartbreaking death of 'wonderful little dog'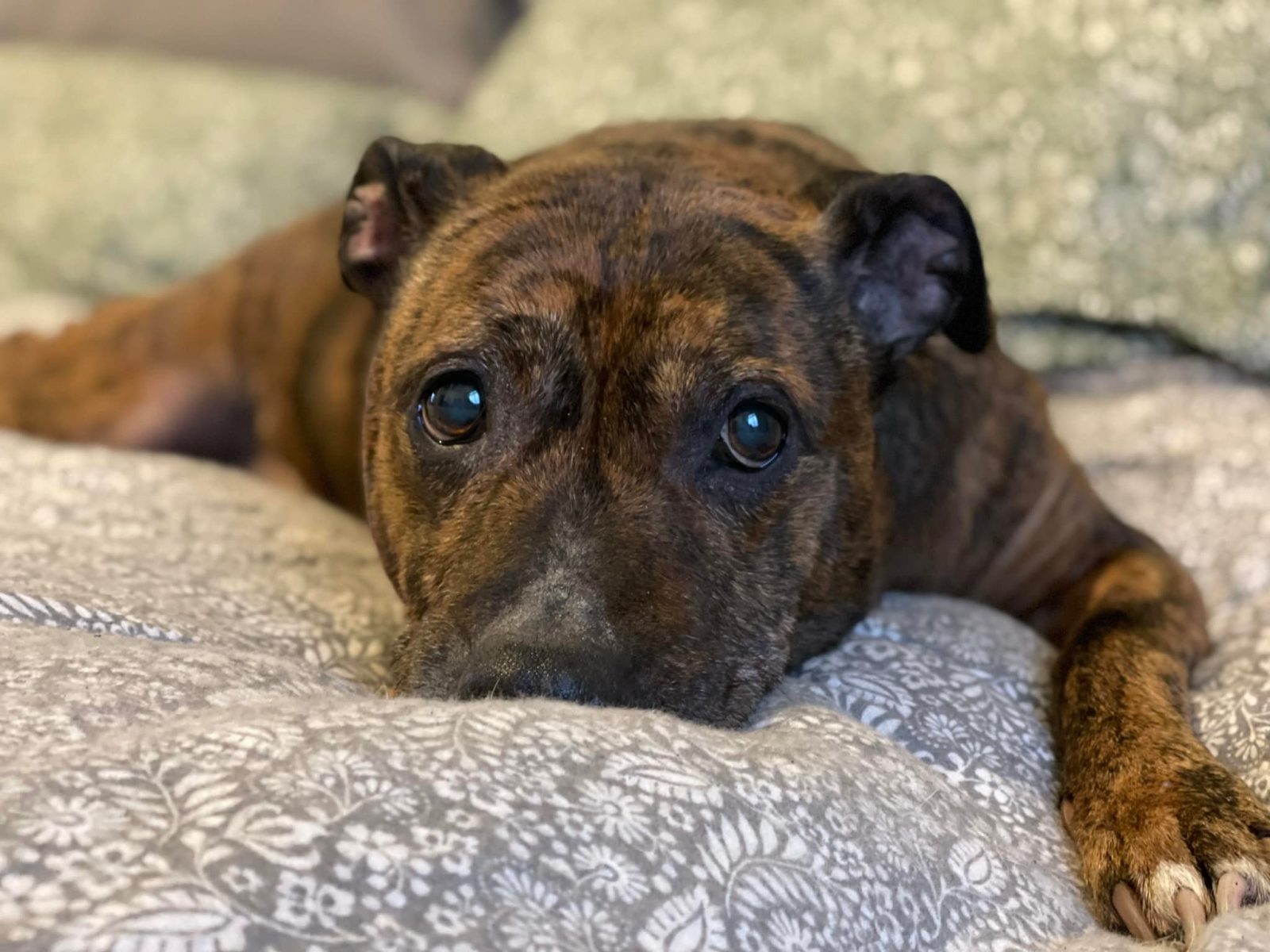 Manchester-based rescue centre Dogs 4 Rescue has issued a heartbreaking plea for people to get their dogs vaccinated after the tragic death of one of their pack.
The kennel-free shelter shared yesterday that Staffordshire Bull Terrier Sophie has passed away with parvovirus after a stay in the emergency vets.
Parvo is a relatively common virus in dogs in the UK, but pets can be protected from it with vaccinations.
Dogs 4 Rescue has urged people to keep up with boosters and jabs, warning of mounting pressure on vets after lockdown.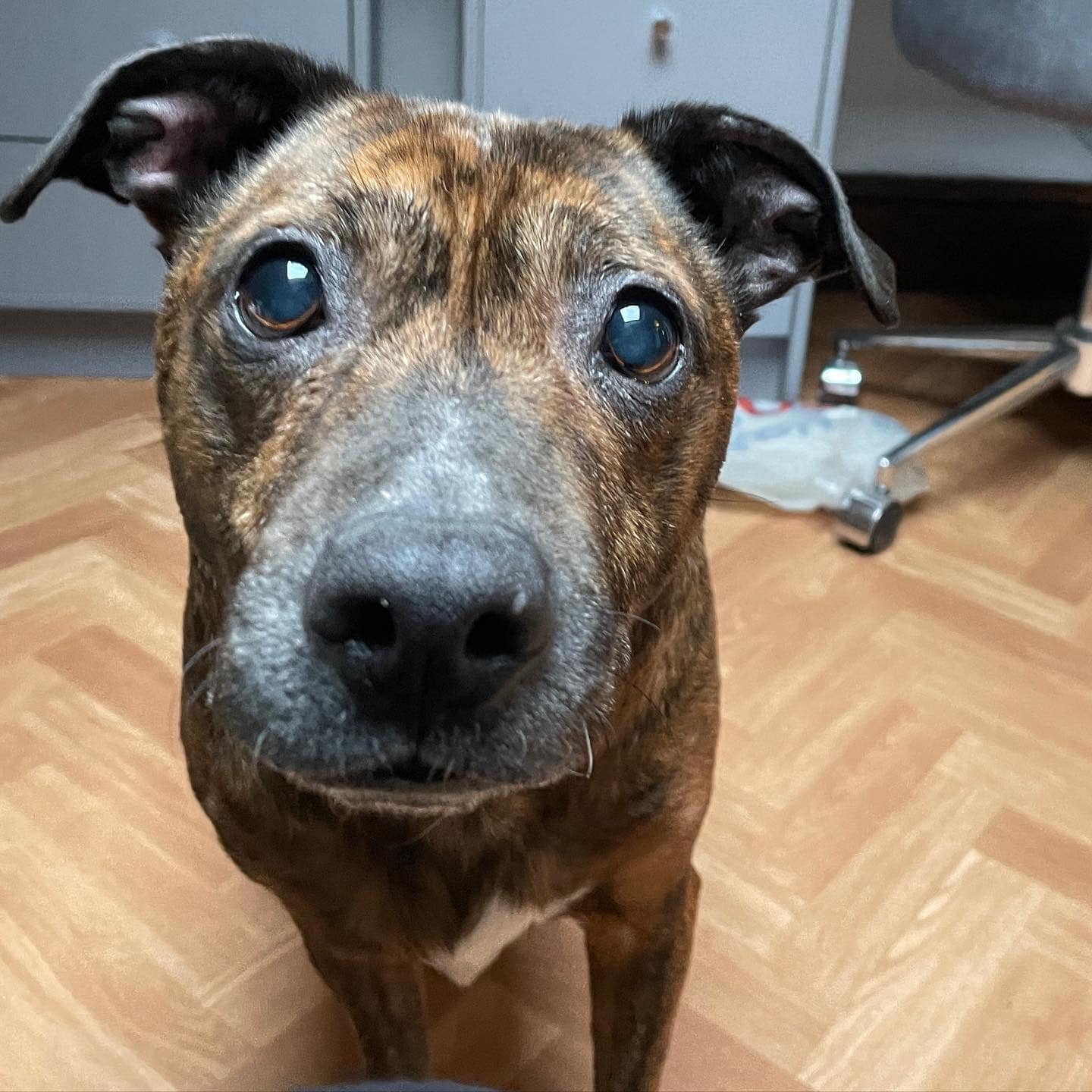 They say that the puppy boom during lockdown may be partly responsible for rising cases of Parvo.
Sophie wasn't able to have her vaccination until she had finished her course of medication, and the shelter believe she may never have had a vaccination.
The charitable organisation added that 'beautiful' Sophie had an 'old body and weak immune system' which left her unable to fight off the deadly virus and an infection.
The staffie's name had been changed once she came into Dogs 4 Rescue's care to give her a fresh start.
She had been in the care of a special foster family.
They said that the death of the 'wonderful little dog' has left them all 'beyond devastated', especially the volunteer who was fostering her.
You can find out more about Dogs 4 Rescue and make a donation at dogs4rescue.co.uk.
Dogs 4 Rescue's full statement
We are heartbroken to tell you about the loss of beautiful Sophie at 3am yesterday morning.
Rescued from the pound only a few weeks ago she had been in the emergency vets since Wednesday trying to fight infection.
She had parvovirus and her old body and weak immune system was unable to cope with this, the most brutal of infections.
Sadly Sophie came to the pound with chronic skin problems from neglect and was unable to be vaccinated until she had finished her course of steroids.
She had had such a bad background her name had been changed to give her a fresh start.
Her age, and the likelihood she has never had any vaccinations, along with the steroids put her at increased risk.
But post lockdown and because of the puppy boom there has been a huge rise in parvovirus in the UK – stretching vets to their limits.
Devastatingly Sophie was in special foster with our lovely Jess who is beyond devastated, as are we.
Jess not long ago lost her gorgeous old Maz a staffie rescued from us and she knew as soon as she saw Sophie's first photo she was the special one that could help heal her heart.
Read more: Pest controllers warn rats 'as big as cats' are sneaking into UK homes through toilets
We send her all our love and thanks for giving Sophie love and care like she had never known. She was such a wonderful little dog, so happy with her new life.
Losing Sophie has hit us all hard, but we must carry on with our resolve to rescue as many of the unwanted staffies as we can. And to love them as much as we loved Sophie.
Please everyone get your dogs vaccinated and keep up with their boosters. It is not just puppies who need the protection.
Breeders and those who support them cause so many problems and Sophie was one of the vulnerable caught up in it all.
Thanks to the lovely vets at Animal Trust Bolton who took such good care of her and tried everything and for keeping us up to date. We will love you forever Sophie.
Featured image: Dogs 4 Rescue