Trending
Manc free climber scales The Shard and surprises couple staying on 40th floor
"He was smiling, waving, and having the time of his life."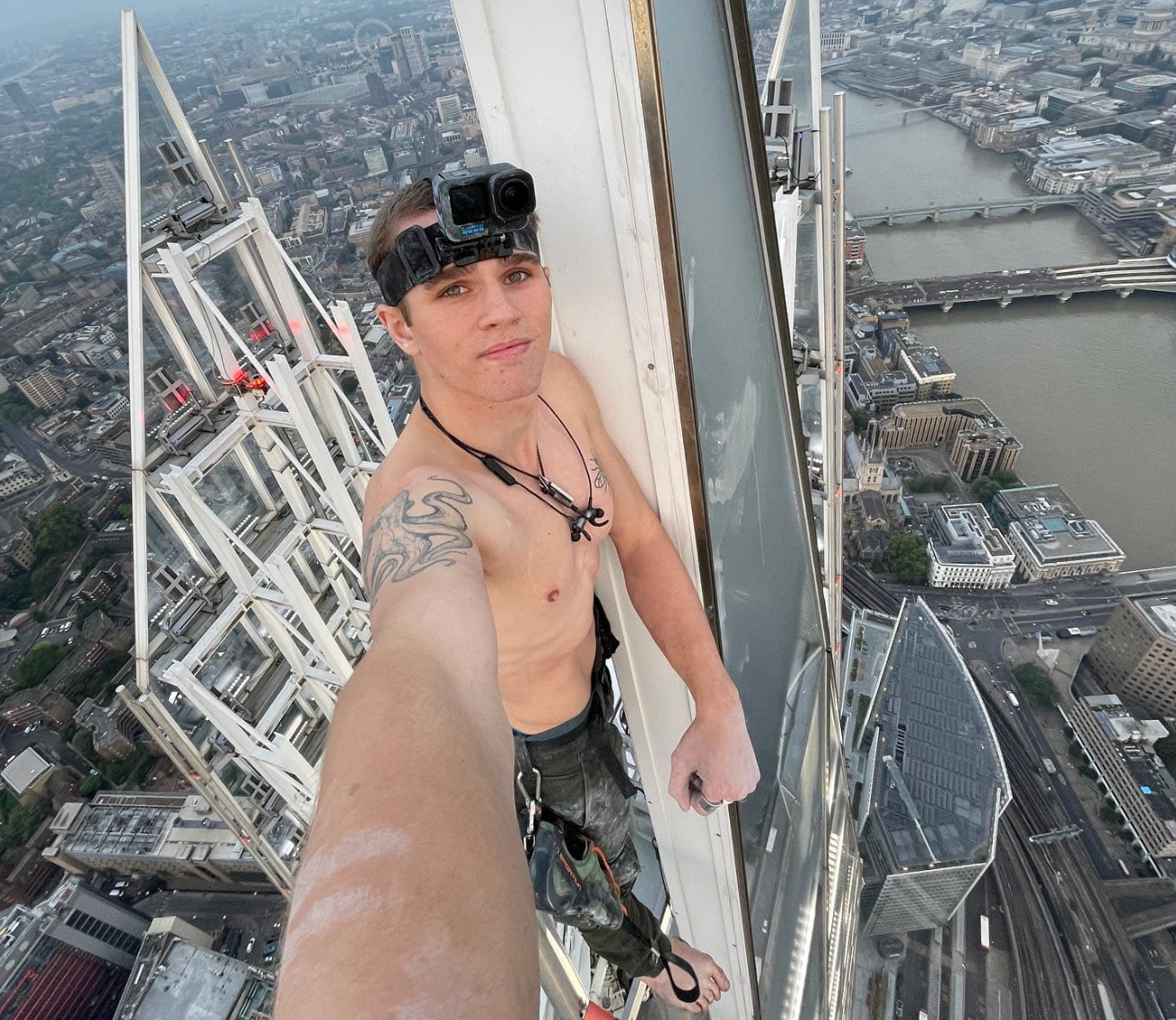 A Manc free climber has apparently completed his latest challenge by scaling the tallest building in the UK over the weekend.
Adam Lockwood may already be known for his daredevil challenges that aren't for the faint-hearted, but the 21-year-old looks to have taken on one of his biggest missions yet when he shared a selfie of him standing precariously-close to the edge of the iconic 72-floor 310m (1,016ft) The Shard building to Facebook in the early hours of yesterday morning.
The Wigan lad not only scaled the skyscraper barefoot, but he even managed to surprise a couple from the Isle of Man who were staying on the building's 40th floor.
Paul Curphey and his partner Treasaidh were surprised by someone "waving at the window".
The couple were staying in The Shard for a birthday gift when Paul snapped a picture of Lockwood from out the window of their hotel room.
Read more: Manc free climber scales 1,200ft crane in Dubai after posing as construction worker
Mr Carphey said Lockwood was "yelling in a celebratory fashion" when they spotted him "waving at the window, 40 floors up, already in the deep end so to speak."
The couple said they "couldn't help but urge him on to complete his mission."
"He was smiling, waving, and having the time of his life," Mr Carphey added, "it was scary to see, but his happy demeanour was amazingly uplifting."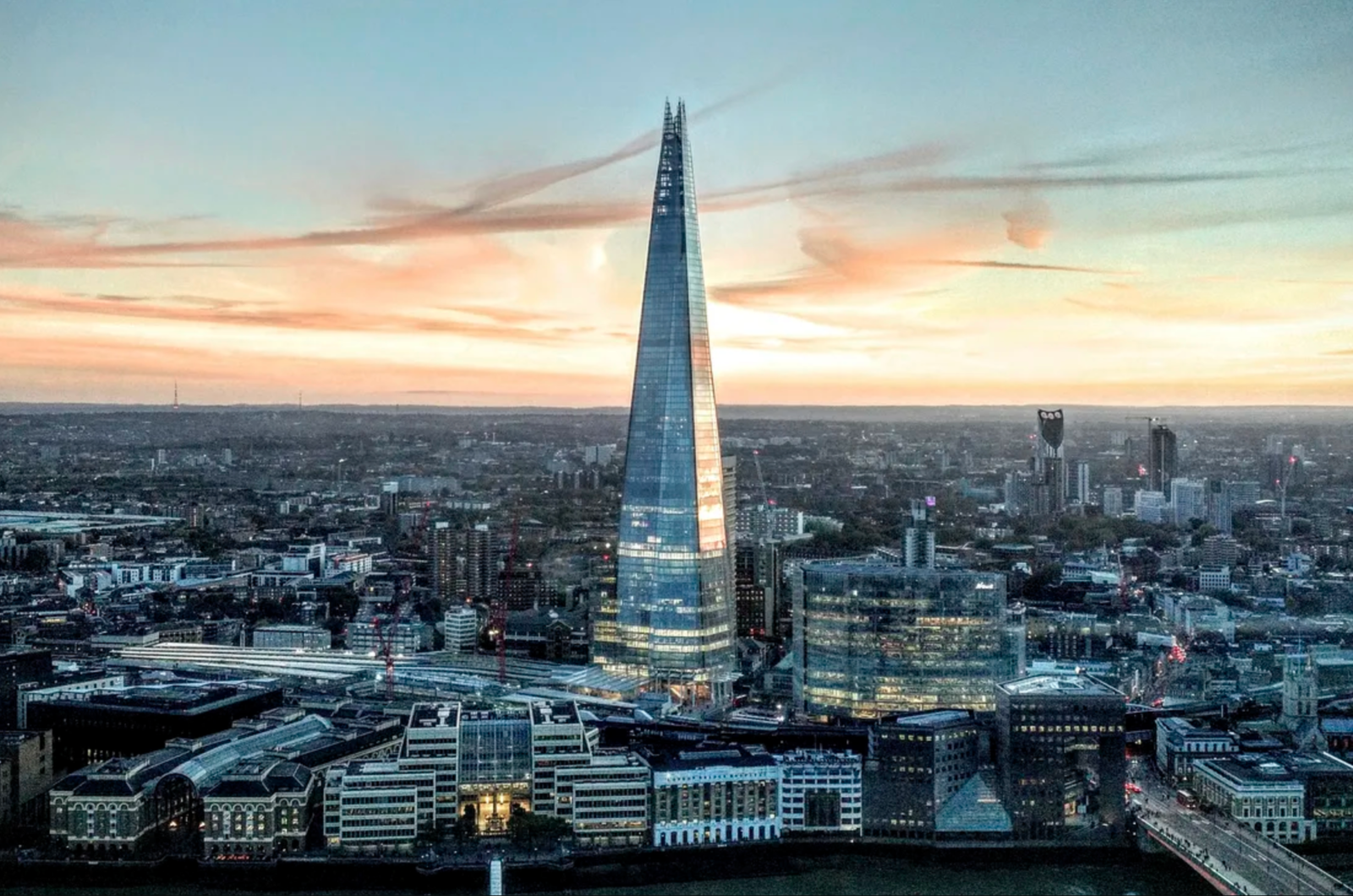 Following the event, it has been confirmed that the Metropolitan police were called to the 1,017ft (310m) skyscraper at 5.38am, and the London fire brigade and London ambulance service also attended – with three men arrested.
One, a 21-year-old, thought to be Lockwood, was arrested on suspicion of trespass and two others were held on suspicion of causing public nuisance.
This isn't the first time Lockwood has attempted previous stunts, of course, as many will remember he grabbed headlines for posing as a construction worker in order to scale and hang off the tallest crane in Dubai earlier this summer.
He has also notably dangled from the 80-metre San Siro stadium in Milan back in April, and later scaled the famous glass pyramid at the Louvre in Paris to take a selfie.
Read more: Teen free climber from Wigan sentenced after breaching Manchester City Council injunction
In the past, he has also grabbed headlines for scaling Arndale Food Court in Manchester city centre during a Black Lives Matter protest on 7 June 2020, and then just a few days later, he dangled from the edge of a 600ft balcony at the Madison Building in London's Canary Wharf – with video footage of both instances uploaded to the internet.
Back in August 2020, Lockwood was handed a suspended sentence and narrowly avoided jail after breaching a Manchester City Council injunction, and "continuing to risk his life" by "dangerously scaling" tall buildings.
Featured Image – Adam Lockwood (via Facebook)