Trending
Manchester rapper Aitch becomes ambassador of Down's syndrome charity
The 22-year-old chart topper hopes to "engage and educate more people" with his new role.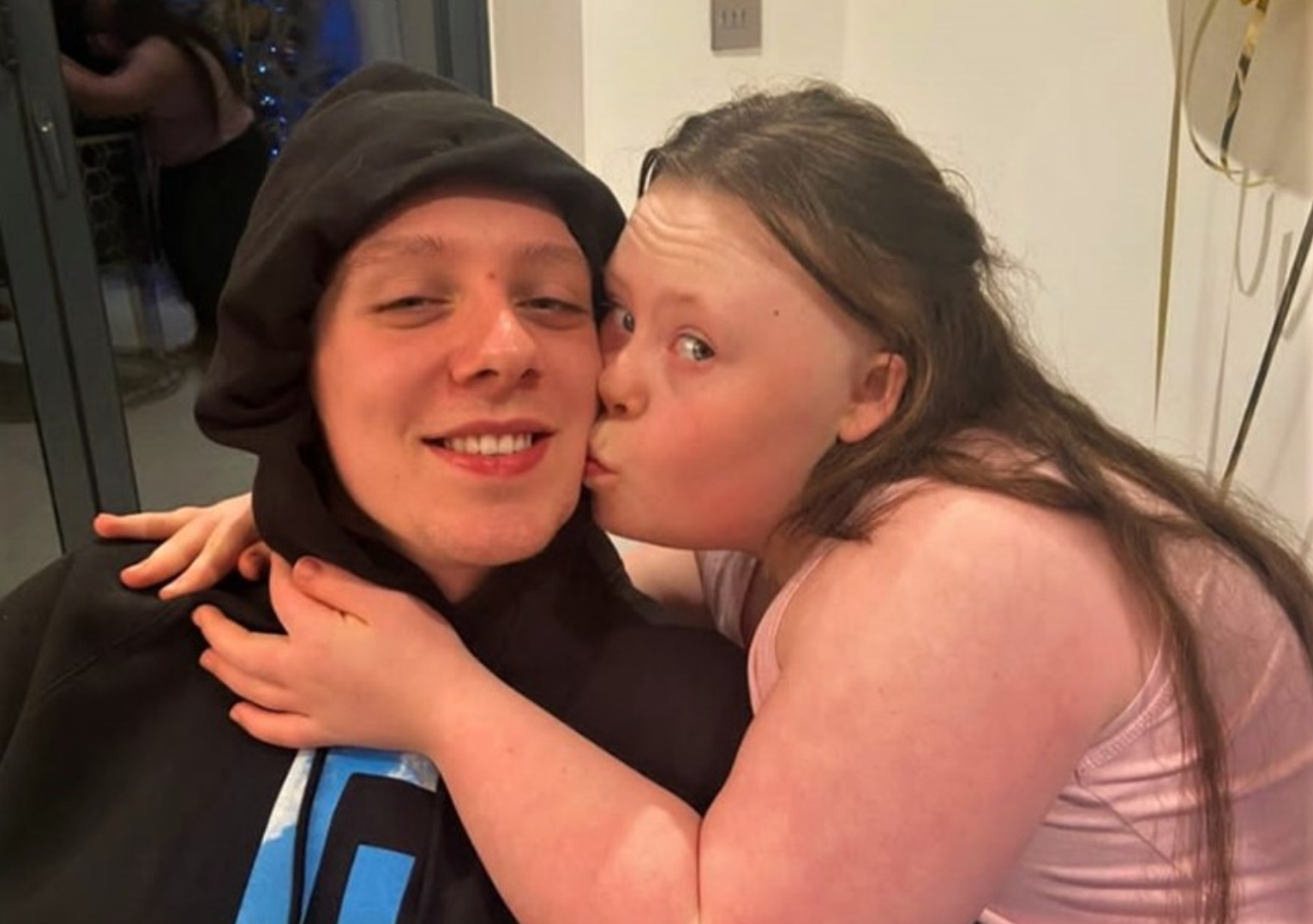 Manchester rapper Aitch has become an ambassador for a Down's syndrome charity in honour of his "inspirational" little sister.
The New Moston-born 22-year-old – real name Harrison Armstrong – is the newest ambassador of the Down's Syndrome Association (DSA), which comes after he made a generous donation from the budget of his music video for his hit track 'My G' to the charity earlier this year.
The song is dedicated to his younger sister Gracie, affectionately known as 'G', who has Down's syndrome, and was described by the rapper as being the most important track on his debut album, Close to Home, which was released in August.
Aitch said there was "nothing more important in the world" to him than Gracie.
The chart topper explained that he wrote the song specifically for his little sister to show how precious she is to him and his family.
Now, Aitch's new ambassador role with the DSA prove just how inspirational Gracie is as he sets out to raise awareness for the charity's vital work by attending events, and supporting various fundraising efforts.
Read more:
"My little sister Gracie is an inspiration to me and my family," Aitch explained.
"So becoming an Ambassador for the Down's Syndrome Association, the only charity in UK which addresses all aspects of Down's syndrome, means I can help to promote the profile of the DSA on a global basis, and here at home in UK, to hopefully engage and educate more younger people along the way.
"By representing the DSA, I hope I can make a difference for my sister and everyone else around the world with Down's syndrome, who have as much right to a fully inclusive life as the rest of us.
"I can't wait to get started."
DSA Chief Executive Carol Boys says the charity is proud to have Aitch on board as an ambassador, as he is "a powerful voice for the younger generation".
Ms Boys continued: "Through his incredible music, awareness of the DSA and its work will be strengthened nationally and globally, and on top of that, Aitch's donations make an enormous difference to our work in supporting thousands of people who have Down's syndrome, their families, and carers."
Featured Image – DSA