TV & Showbiz
Aitch says he felt like the 'most hated man in Manchester' after Ian Curtis mural backlash
Aitch has spoken out about the backlash he received after his album advert was painted over a beloved Ian Curtis mural.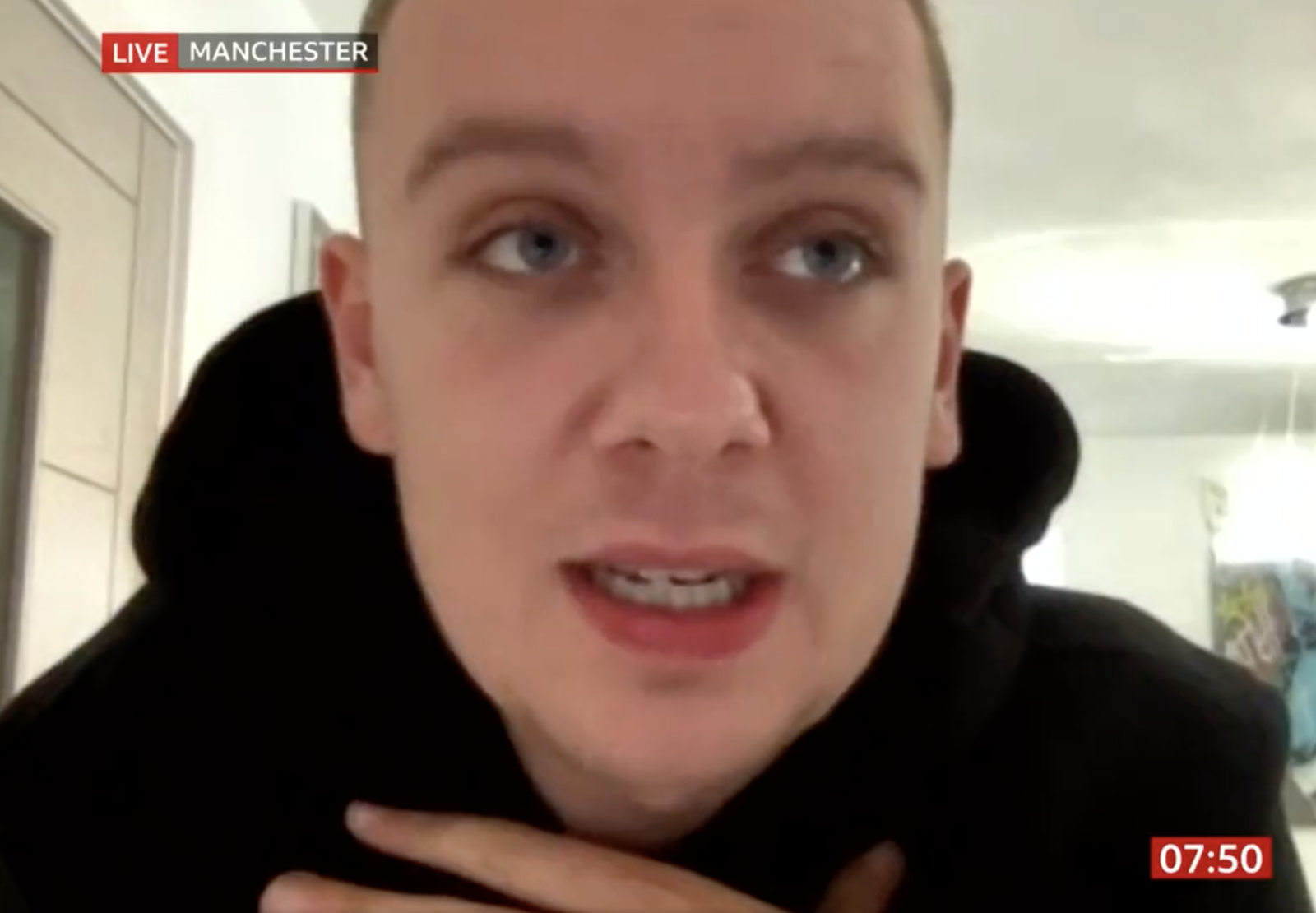 Aitch has spoken out about the massive backlash he faced when an advert promoting his debut album was painted over a tribute mural to the late Ian Curtis.
The Moston-born rapper, 22, said he was 'the most hated person in Manchester' after social media users caught wind of the replacement artwork.
The original mural of the late Joy Division singer was commissioned to raise awareness for mental health and raise money for charities Manchester Mind and Help Musicians, and painted by renowned muralist Akse.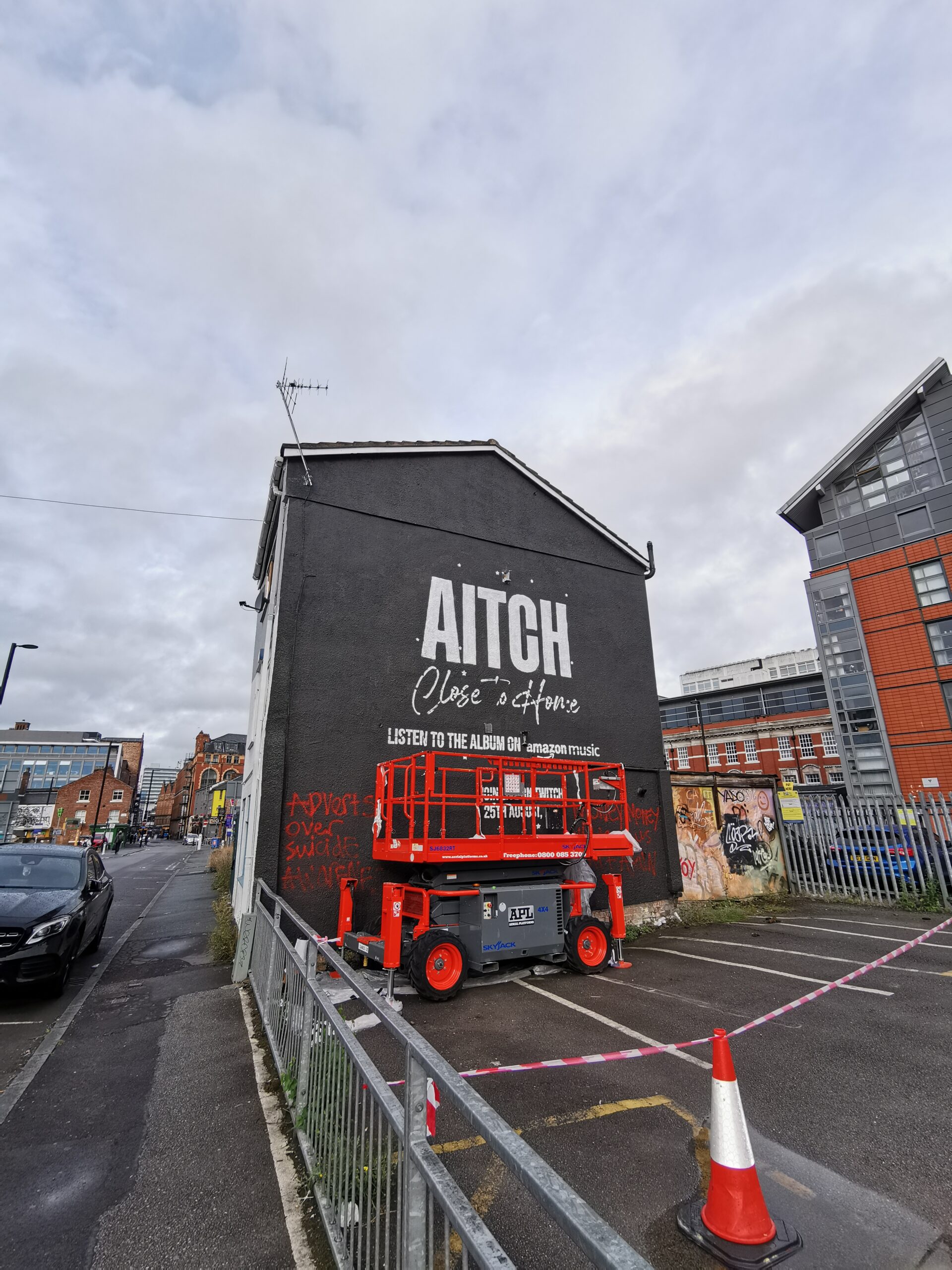 A lot of the vitriol was directed at Aitch despite his insistence that he doesn't pick where his promotional materials are placed.
The young star has now said about how 'fuming' he was in an interview with BBC Breakfast.
He said: "I was fuming, for two reasons. I was fuming for Ian and his people and what that mural stands for.
"And then I was fuming for myself because I was having such a good week, I was like 'Yeah the album's coming out in a couple days, I can't wait, everything's going so well', and the the next minute I was the most hated person in Manchester for about 40 minutes.
"It was out of my control, there was nothing I could do apart from put a stop to it and get it fixed, and that's obviously exactly what I done, so I think everyone's my friend again now."
He also told BBC Breakfast that the first he knew of it was when the backlash began on Twitter.
Aitch said: "I don't pick and choose where I put my billboards or album promo. I just wake up and drive past it or see it on the internet, just like everyone else.
Read more
"So basically I seen it and straight away made a phone call, we spoke to Amazon, we spoke to the artist who originally done Ian's mural, and we just put a stop to mine straight away and we're gonna get it either restored or redone by the original artist."
Amazon Music said on 19 August, three days after the mural incident occurred: "As part of our efforts to promote Aitch's new album, we asked our ad agency to create a mural in his hometown of Manchester.
"Unbeknownst to us or to Aitch, the wall the agency chose for the new artwork already had a mural on it — one honouring the late great Ian Curtis.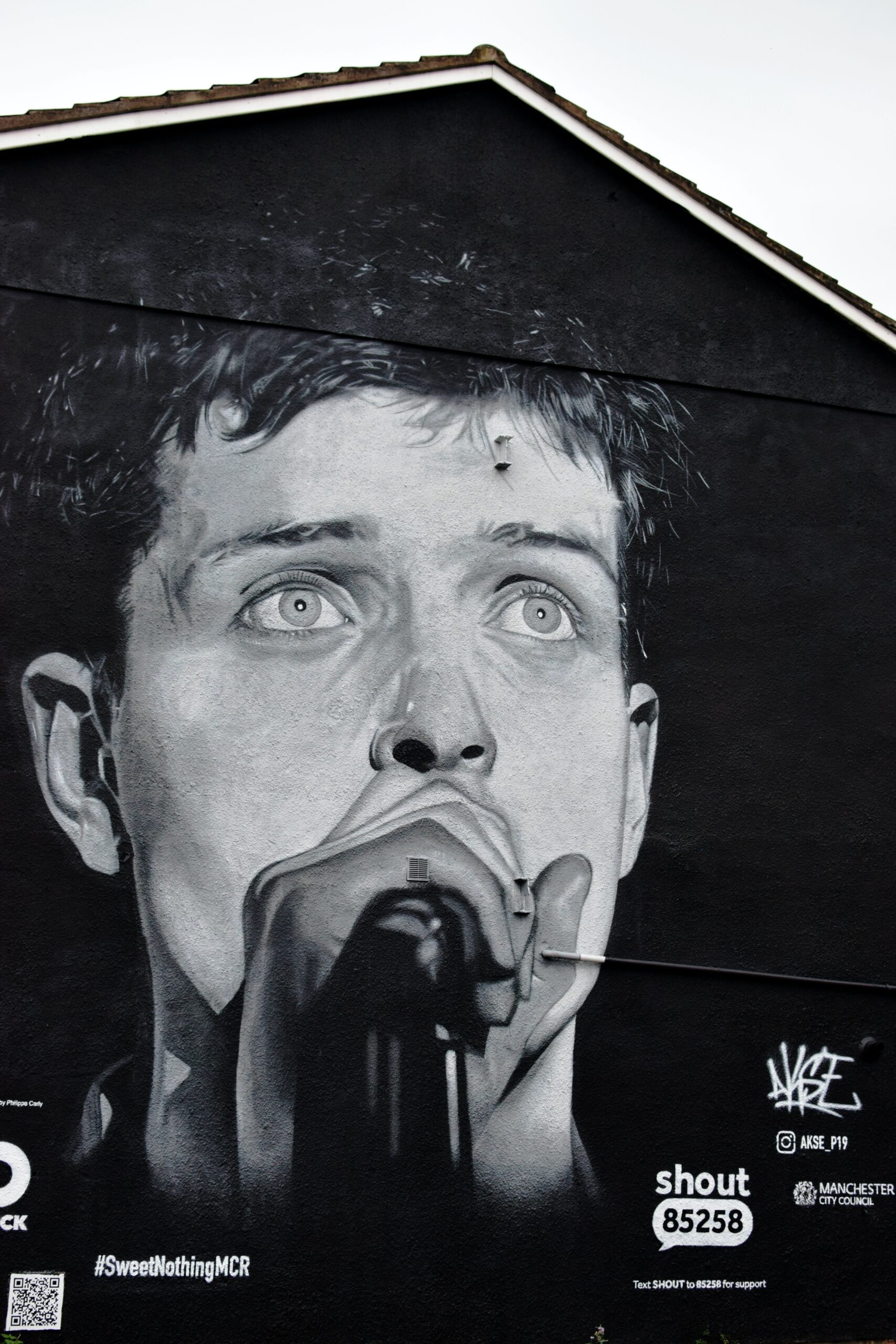 "As soon as we learned of this, we ordered the production to stop, and are working with Aitch to restore or replace the original Ian Curtis mural as soon as possible. Our apologies to all who are justifiably upset."
At the time, Headstock said: "Absolutely gutted to see our Ian Curtis mural painted over. Such a shame when @AmazonMusicUK had pretty much any other wall in Manchester to choose from. Especially when it was created by @Akse_P19 to raise mental health awareness in support of @GiveUsAShout #mentalhealth."
If you're struggling with mental health, know that you are never alone – you can reach out for support in Greater Manchester through these brilliant charities.
Featured image: BBC Breakfast