Trending
Manchester rescue centre Dogs 4 Rescue wins old yellow school bus to transform
"It's all part of our plan for rescue dogs rescuing people."
One of Manchester's leading dog rescue centres has been awarded a decommissioned yellow school bus from TfGM to transform into something of their own.
Back in May, the transport group encouraged individuals, schools, societies, sports teams, and volunteer organisations from across Greater Manchester to submit their ideas for a chance to win an old yellow school bus and create something new.
All entries were to be judged on several criteria – including originality, creativity and benefit to the community.
And one of those lucky winners in 2021 is Dogs 4 Rescue.
A semi-rural independent dog sanctuary based on Barton Moss Road, Dogs 4 Rescue is known for its unique "cage free" approach to animal welfare, carrying out vital work across the region to ensure all rescued dogs socialise in a healthy, relaxed and happy foster home environment while waiting for their forever families.
The centre has completely changed the lives of countless canines over the years, with plenty of success stories to its name – and the addition of the old school bus is only set to create more.
Dogs 4 Rescue posted a video of their school bus being delivered on social media today (July 29).
Sharing news of the win, in a post that has racked up thousands of interactions and comments in just a few short hours on Facebook, Dogs 4 Rescue said: "We've won a bus – a big yellow school bus.
"Huge thanks to Transport for Greater Manchester for choosing our little rescue, and to Antony from Broadheath Recovery Services Ltd for his amazing bus manoeuvring skills."
While Dogs 4 Rescue's owner Emma Billington has dropped teasers about the bus transformation, the rescue centre is yet to reveal its overall plan in full, adding: "Watch this space for when the dogs get on board."
"[It's] all part of our plan for rescue dogs rescuing people," they added.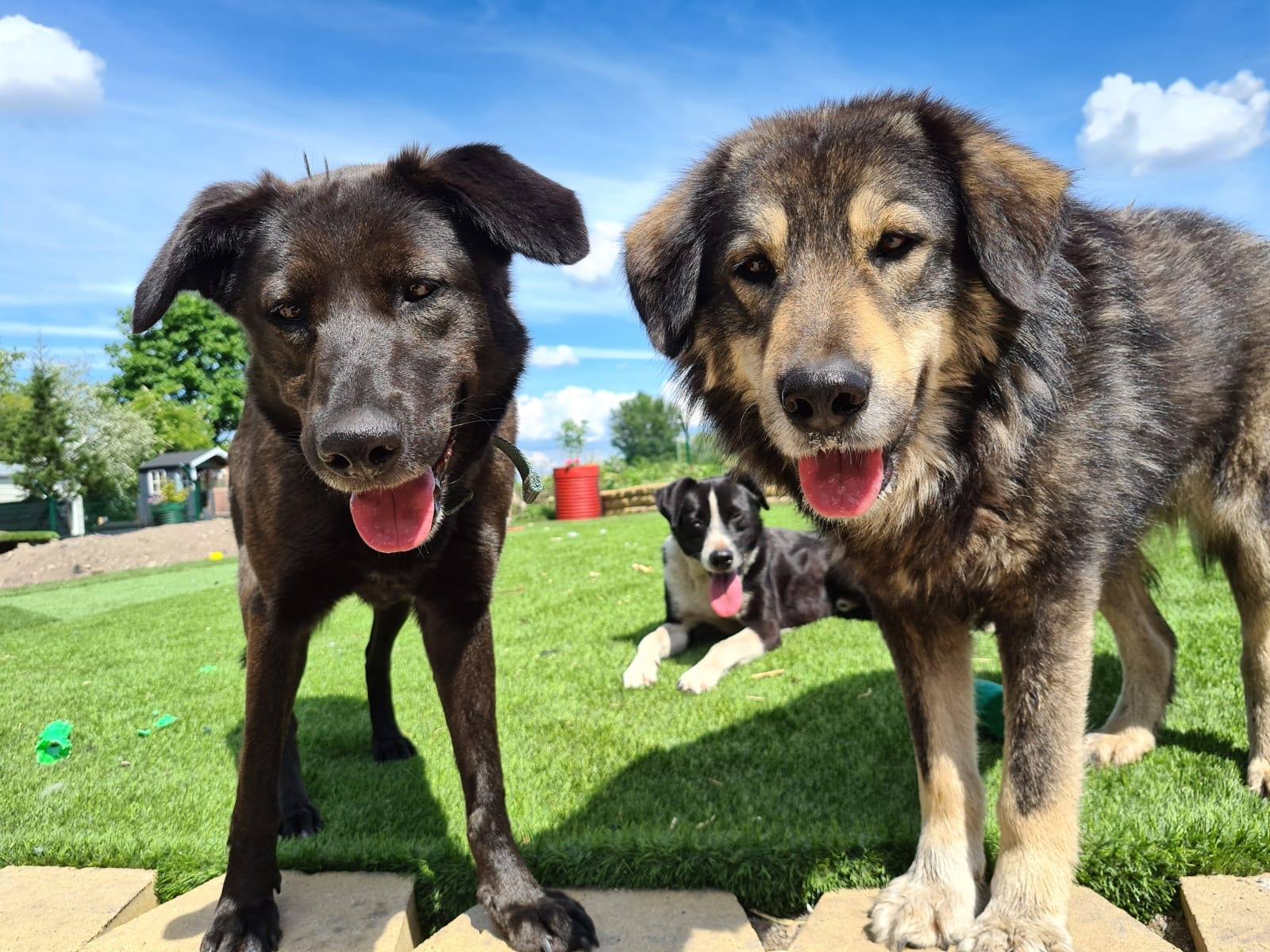 Yellow School Buses are a service provided by TfGM for secondary school children in Greater Manchester, and are said to be "easy to spot" as a way of alerting road users that children will be getting on and off.
The scheme of passing along decommissioned buses proved a success in both 2018 and 2019, and Dogs 4 Rescue was awarded a vehicle this time around – the second significant win for the charity in 2021 after it secured a new 46-acre farm back in March.
With the numbers of unwanted dogs rising alarmingly – particularly in the wake of the COVID-19 pandemic – the charity launched a fundraiser for the much-needed second site.
It's expected the bus will be transformed for similar future endeavours.
Featured Image – TfGM | Rhi Scotchbrook