Feature
The current situation in Greater Manchester as experts warn of a 'major dog welfare crisis'
A local look at the situation after the RSPCA confirmed it responded to 5,955 reports of abandoned dogs since the start of the pandemic.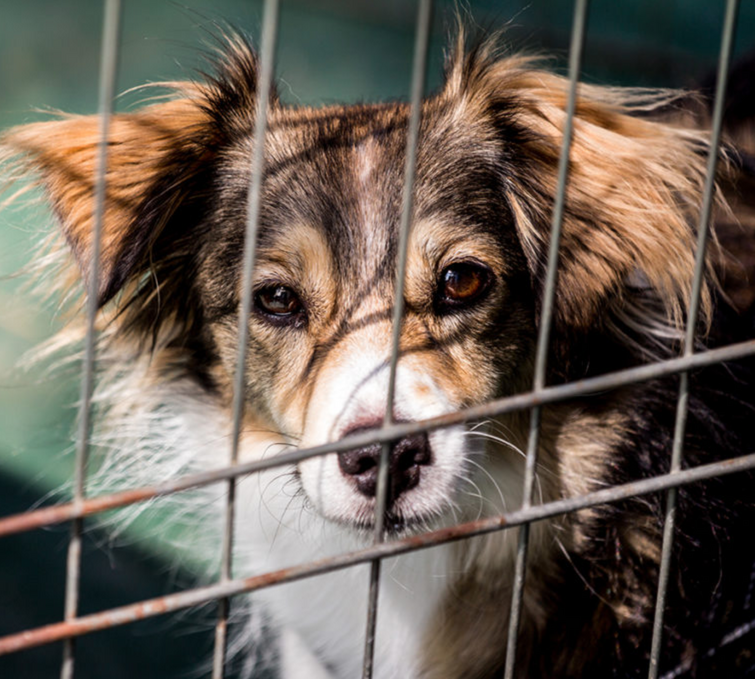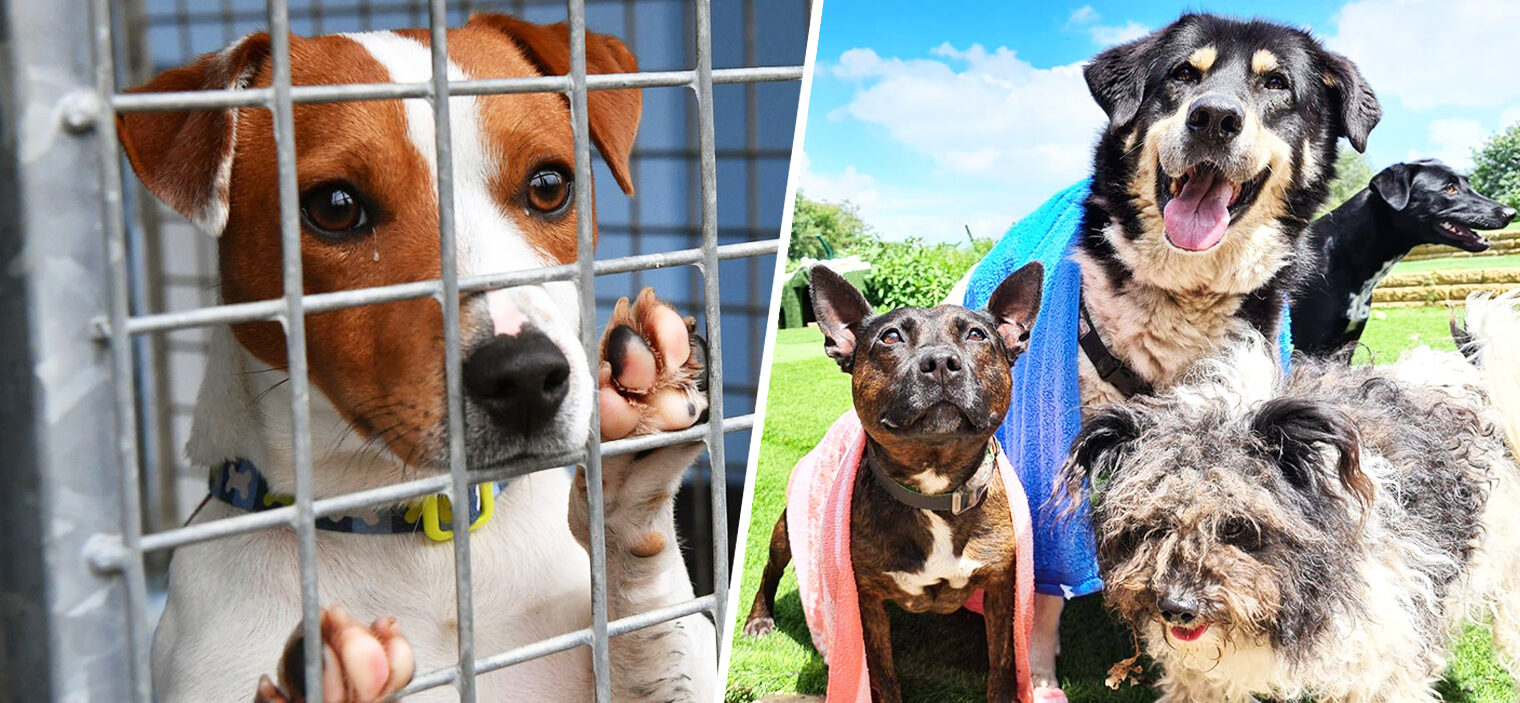 There's no denying that there has been a rise in the demand for buying and adopting dogs since the coronavirus (COVID-19) pandemic first began.
Getting a dog may have even been a thought you've had yourself over the last 10 months.
After all, life as we once knew it was flipped on its head, leaving many with more time on their hands than they are usually used to.
And with this unprecedented adjustment to lifestyle, came an influx of enquiries to breeders, rescue / adoption centres, and more, by those keen to welcome a four-legged friend into their lives thanks to the newly-introduced requirement to stay at home, and it even saw Pets4Homes – one of the UK's largest online pet marketplaces – reveal that a total of 466,601 dogs have been advertised on the site so far, with the average prices also increasing by 131%.
It also found that the demand for puppies was 51% greater than dogs aged one or older between July and September last year.
Right here in Manchester, there's currently 947 advertisements for dogs and puppies on Pets4Homes.
It's these very statistics, along with several other factors which will be touched upon, that have lead a number of animal experts to recently issue a warning of an impending "major dog welfare crisis" following this sharp rise in the number of dogs being sold online.
Why is this the case?
Well, many will say it's inevitable that when there is a recorded rise in the number of people looking to buy or adopt a dog, and then successfully doing so, that there will then be a rise in the number of dogs abandoned as a consequence – and they would be right.
The RSPCA has responded to 5,955 reports about abandoned dogs since the start of the pandemic.
And Rory Cowlam – a vet and ambassador for the RSPCA – sadly told Sky News that he expects to see the number of dogs being abandoned spike even further this year, explaining that: "Abandonments are going to happen because people have got puppies on a whim. They've been putting off getting a dog for years and years, they're suddenly furloughed or they're at home more, and they think now's the right time to get a dog."
Mr Cowlam also added that the rising demand has also led to worrying "increases in puppy theft and, unfortunately, increases in things like puppy farming and irresponsible breeding".
Dr Samantha Gaines – a dog welfare specialist at the RSPCA – also devastatingly agreed that: "We've probably yet to see the worst to come."
She continued: "We're now into the third lockdown in England and people still are at home with their puppies that they bought last year, some people will be thinking about getting puppies now. If there is anyone at this moment in time that is thinking about getting a dog or a puppy because they're at home, we'd urge people to be very very careful and to make sure they do their research."
Dr Gaines too warned that "now is probably the greatest time ever you'd be caught out by someone".
Ira Moss – co-founder of the dog welfare, rescue and rehoming charity All Dogs Matter – said that the online market for dogs has become a "lucrative" and "unscrupulous trade" due to a lack of regulations.
She said: "They're being multi-sold, so one dog can turnover, can transact £5,000 to £10,000 if it's sold three times. It's become such a commodity, a dog. At some point, there's got to be a saturation point – this can't carry on forever, it's just not practical."
Ms Moss added: "It's just so sad – we're a nation of dog lovers and we've created this monster."
But what is the current situation here in Greater Manchester when it comes to dog welfare, given all the worrying alerts recently raised?
Has there been a rise in the number of people looking to adopt a dog, and then a rise in subsequent abandonment figures? How are our region's rescue centres coping amid one of the toughest global challenges in modern history? And have they noticed a shift in public attitudes?
We spoke to Emma Billington, founder and owner of Dogs 4 Rescue – an semi-rural Manchester-based independent dog sanctuary that has developed a unique "cage free" approach to animal welfare to ensure that all dogs are socialised in a healthy, relaxed and happy foster home environment, whilst waiting for their forever families – to get a grasp on the true picture.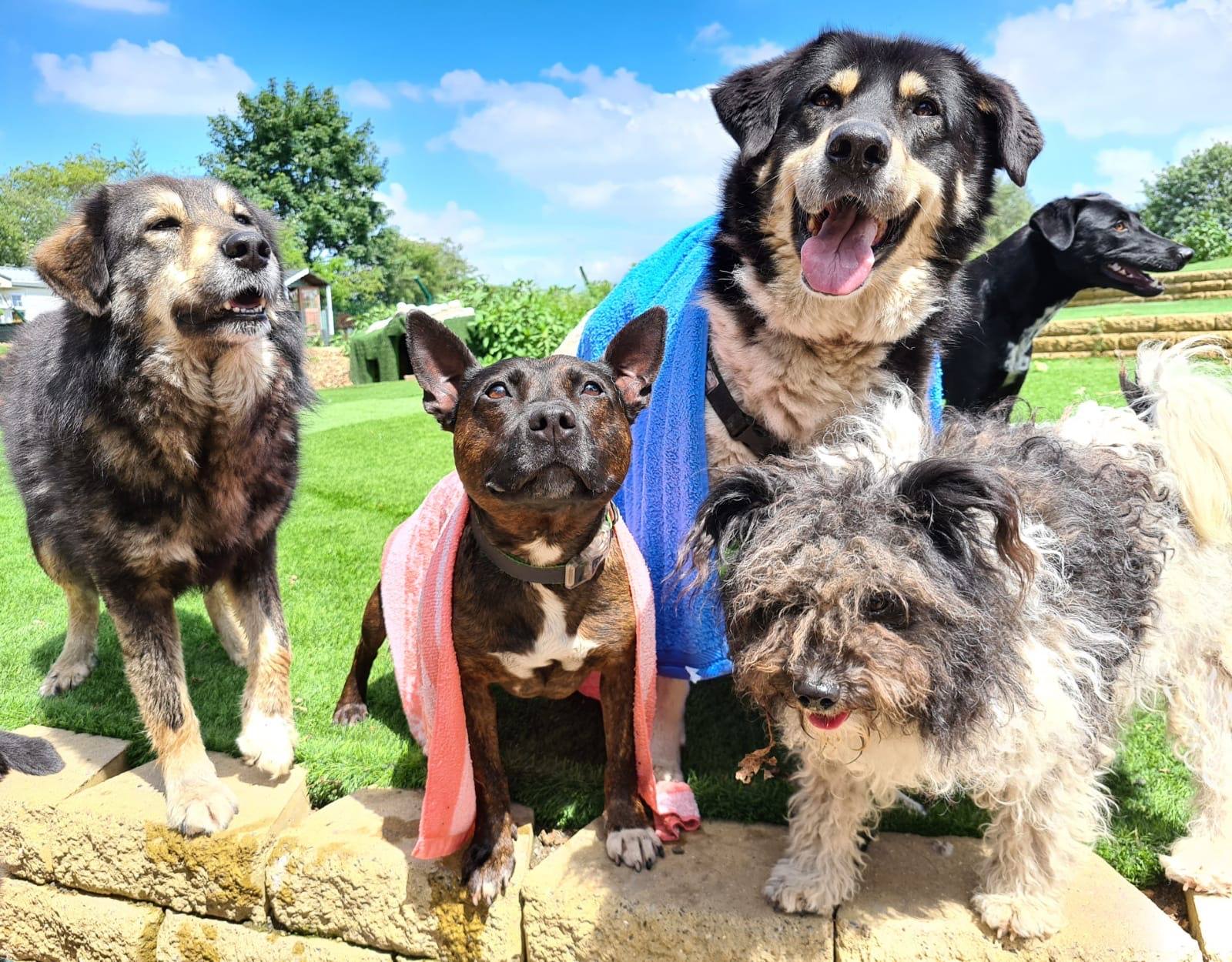 "From our perspective, we have seen an enormous rise in the number of people looking for dogs." Emma said.
"[We've had lots of] emails from people desperate to get a dog [and] the type of people have changed as well, it's not necessarily the people looking to "rescue a dog", but just people wanting dogs and either turning to the rescue for a cheaper dog ,or some just exhausting all avenues in what appears a desperate attempt to get any dog while they're off.
"We've now got a huge waiting list of suitable homes [though] and we are no longer inundated with the people wanting to get rid of their dogs save for the ones who are really difficult, and therefore reasonably hard to rehome.
"[But this means that] the only dogs we have left are those with the most challenging behaviours needing experienced homes.
"[So] the future is bleak."
She continued: "We have seen the rapid increase in the dog population and know the dogs who are going to be flooding rescues over the next few months are all those who were bought as a response to COVID and when people realise they no longer have time for them.
"Also there is the issue of them having separation anxiety because they have been brought up in an artificial environment where family are at home,
"But in the future, as things change, they will suffer.
"Separation anxiety is one of the hardest things to deal with and trying to find homes for those able to help these dogs is almost impossible at the best of times".
Dogs 4 Rescue were previously at the forefront of the campaign urging Greater Manchester residents to carefully consider their situation before welcoming a dog into their lives during the first wave of the coronavirus (COVID-19) pandemic, insisting that "a dog is for life, not just for lockdown".
And Emma also joins other experts in expressing her concerns over the rise in usage of the online pet marketplace.
"The only ones who have benefited from all of this is once again the breeders." Emma continued.
"The demand and people desperate for dogs has ensured suffering on a much bigger scale than we have ever known, and [has also] driven a huge hike in the criminal activity of puppy smuggling [too]."
"The rescue world as we know it has changed for the foreseeable.
"[And] we are currently buying a second site to try and get ready for the fallout of this".
Emma admits that although it is difficult to deny that the current situation is "rather depressing" as we get underway with a new year, they are still "trying to ensure our moves are to give hope and inspire a different way of doing things".
And they are doing an absolutely brilliant job.
___
To help Dogs 4 Rescue continue its essential work across Greater Manchester, please consider donating whatever you can via the website, and for large donations or offers of corporate support, you email Emma Billington at [email protected] or ring 07412361769.
More information can be found here.
You can also keep up to date with Dogs 4 Rescue day-to-day on social media – Facebook, Twitter, and Instagram.