Trending
Marcus Rashford is publishing a children's novel inspired by his time at school breakfast clubs
The story will follow the adventures of the 12-year-old Marcus and his "group of unlikely friends".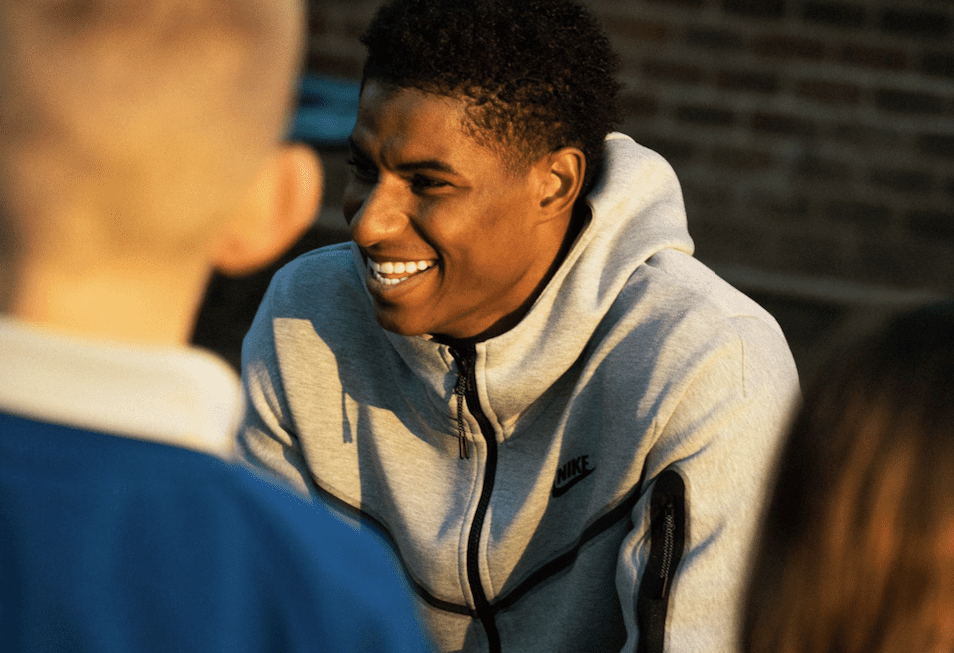 Marcus Rashford is planning to release his first children's novel next year, and he's drawing on his own childhood for inspiration.
Following on from the release of his first, non-fiction book You Are A Champion: How to Be the Best You Can Be – which he wrote with sports journalist Carl Anka, and went on to top the bestseller charts with – as well as launching his very-own book club back in November 2020 to show kids "the power of reading", Rashford's new illustrated novel, titled 'The Breakfast Club Adventures', is aimed at eight to 11-year-olds.
The story will follow the adventures of the 12-year-old Marcus and his "group of unlikely friends" from their school's breakfast club, said publisher Macmillan Children's Books.
It will draw on 23-year-old Rashford's own experiences at breakfast clubs growing up.
The Wythenshaw-born Manchester United and England star has spoken candidly in the past about how his family relied on breakfast clubs and free school meals when he was growing up, and last year, as part of his ongoing campaigning to end child food poverty, backed a cross-party parliamentary bill to fund free breakfast provision in schools.
Read more: Marcus Rashford launches book club to show children the power of reading
Rashford is teaming up with award-winning author Alex Falase-Koya – who took home the Spread the Word's London's Writers Awards in 2019, and is the author of the forthcoming superhero series 'Marv' – to write the new novel.
Speaking ahead of the launch of the novel, Rashford said: "I wanted to create something that really captured the true spirit of breakfast club [as] outside of making sure we got the best start to our days with cereal, toast and juice, it was where my friendships were made.
"Where we could just lose ourselves – a safe haven."
"Breakfast club was where some of my greatest memories were formed, where we talked about our dreams and where adventures were planned, and it was important for me that we captured that in my first fiction book."
He added: "Alex is a great writer who is able to capture that brilliantly and I'm thrilled that he's on this journey with me."
Falase-Koya also said he was "very excited" to be working with Rashford, adding: "Books changed my life when I was a kid, making me take a closer look at the things around me and taking me to worlds far from my own [and] I hope that this book gets the opportunity to do the same for other people."
The Breakfast Club Adventures will be published in May 2022.
Featured Image – Twitter (@MarcusRashford)