Trending
McDonald's announces the return of the Chicken Big Mac
'The best news of the year'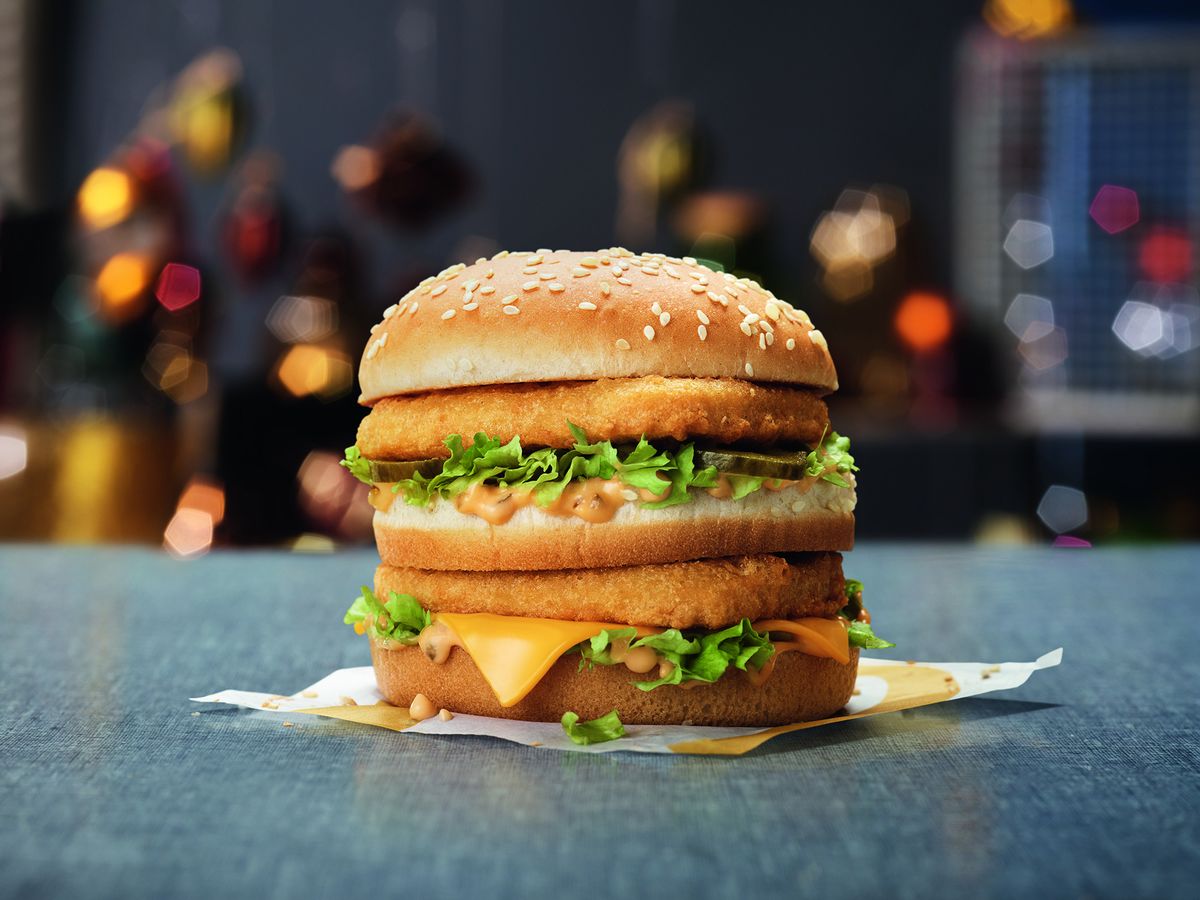 One of McDonald's most viral menu items is coming back next week, as the fast food chain announces the return of the Chicken Big Mac.
The limited-edition burger sold out in a mad frenzy in just 10 days when it first launched last year.
The sandwich is a take on the classic Big Mac, featuring two 100% chicken breast patties in a crispy coating, a slice of cheese, lettuce, pickles, and Big Mac sauce, stacked in a triple-layered bun.
It'll be a limited run again for the £4.49 Chicken Big Mac when it lands in McDonald's restaurants on Wednesday 29 March.
And it will arrive alongside a brand new burger, with the new Steakhouse Steak featuring two 100% beef patties, a slice of cheddar cheese, crispy onions, red onions and lettuce with a creamy peppercorn sauce.
Returning to McDonald's menus are the beloved Mozzarella Dippers, crunchy, creamy dippers served with a little pot of salsa.
Easter means that Cadbury Creme Egg McFlurries will make a return, alongside a Cadbury Caramel Egg McFlurry.
Customers who visit from 29 March have the chance to win 'Winning Sips' prizes including £10,000 cash, free food, and limited-edition merch including bucket hats, towels and Coca Cola glasses when purchasing a medium or large soft drink.
Thomas O'Neill, head of marketing at McDonald's UK and Ireland said: "We are excited to bring the Chicken Big Mac back to the UK and Ireland.
Read more
"It sold out in under a week last year so we know so many people will be as delighted as we are that it's returning this Spring.
"The Steakhouse Stack is another fantastic development from our Menu team, the taste of steak and peppercorn sauce captured perfectly in this newest addition to our menu – delicious!"
The Chicken Big Mac will be back at McDonald's from 29 March.
Featured image: McDonald's UK and Ireland